Find your way to Happy Valley and leave the crowds behind.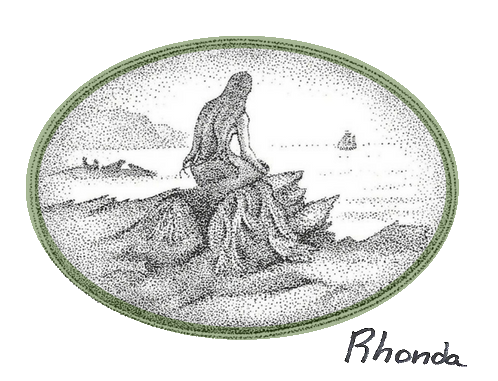 Compared to the likes of the Ring of Brodgar and the cliffs at Yesnaby, wee Happy Valley isn't a big deal.
There's nothing spectacular to see here - just a wonderful old cottage overlooking a woodland garden that sidles its way along a peaty burn.

Some folks consider that spectacular enough, but there's something more in the earthy hush as you linger under the trees. The magic of this place comes from its story as much as the tranquil atmosphere.
* Skip down the page here if you only want to find out how to get to Happy Valley.
The Story ...
 A man called Edwin Harrold settled here in the Russa Dale of Stenness in 1948. His cottage was called Bankburn.  The man lovingly brought his vision to life over several decades.
In the end, he'd created a rare garden of trees and blossoms that would shelter wildlife - a place of beauty to share with his neighbors. 
Edwin had no mains service to his house. Instead, he built a dam for a water supply and developed his own mini-hydroelectric system.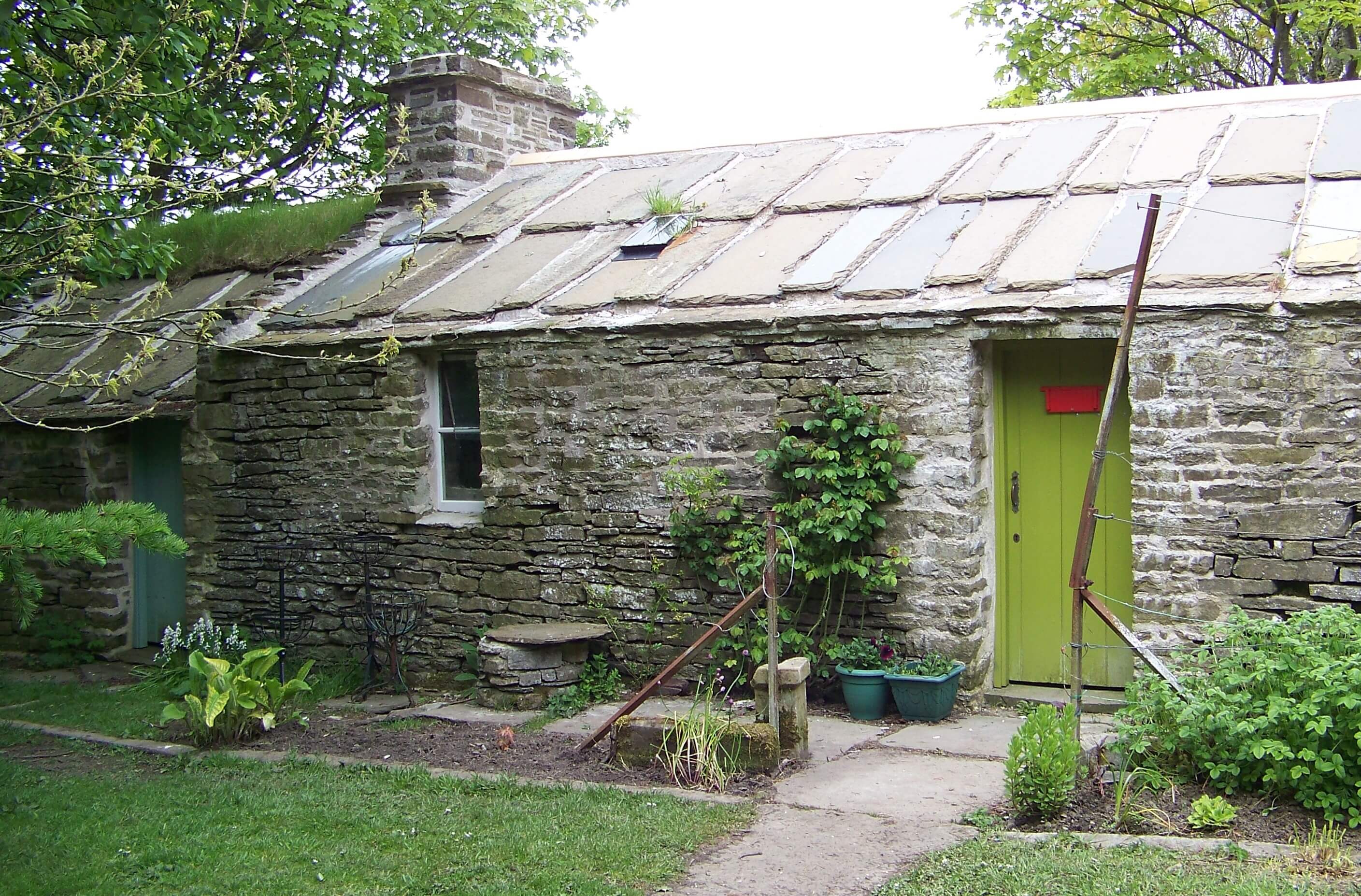 Edwin Harrold's cottage, Bankburn
He once said in an interview, "I can't have anything modern in an old house like this, but I miss nothing … I don't envy anybody. I have none of the problems that these things (modern conveniences) bring."

Edwin was 82 years old at the time of the interview. He lived to be nearly 100. Maybe he had the right idea.
After Edwin died, the owner - Professor Isbister - gifted the place to the people of Orkney in the same spirit of generosity, ensuring that it would remain a place for people to freely enjoy.
* Listen to Tom's coffin story below.

It's a great place to go if you need to hug a tree.

Orkney isn't known for its trees. We're more into rocks here. But I grew up in the woods, and I miss them sometimes.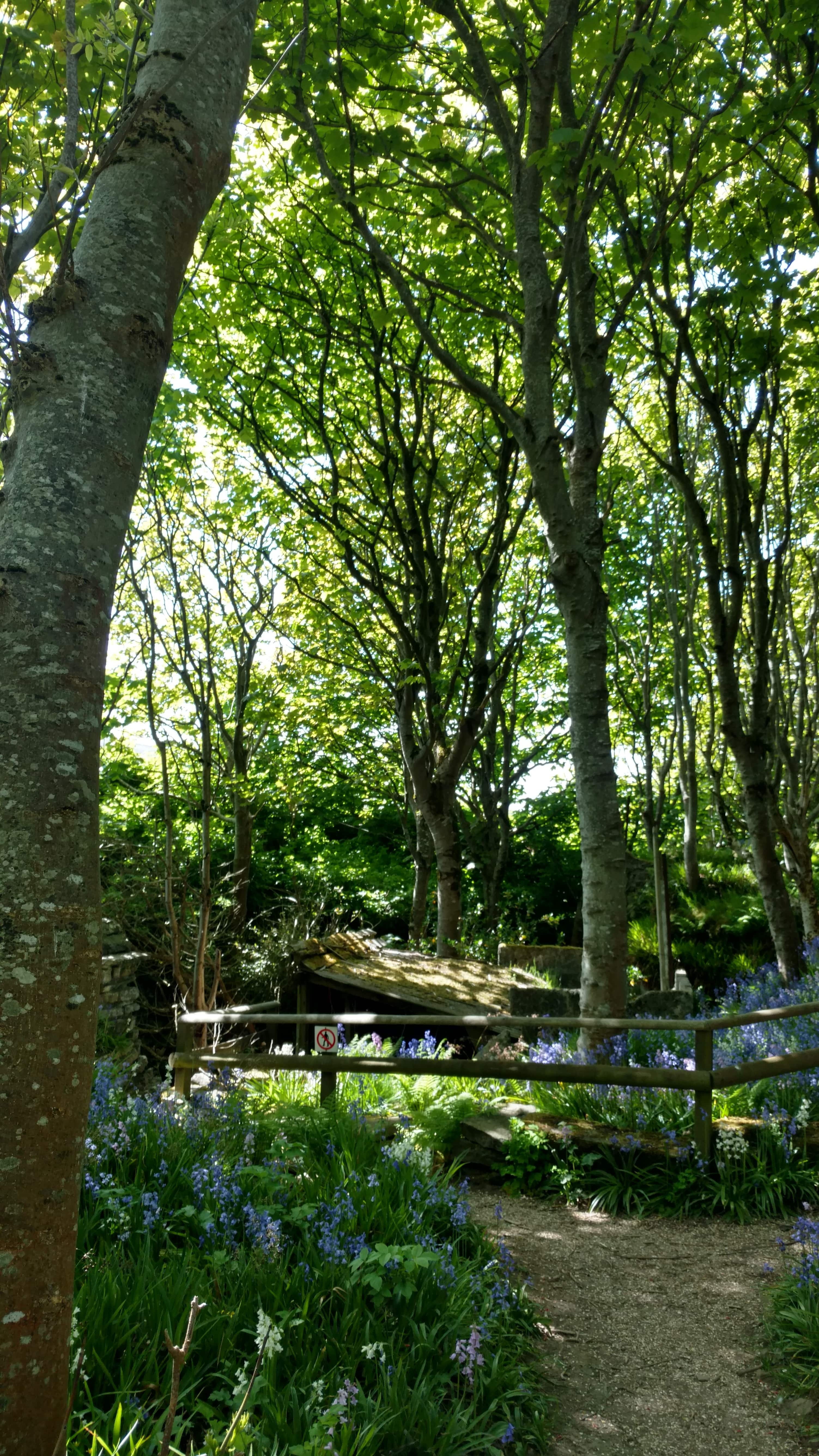 When I get a yearning for trees, we visit this peaceful valley where the loamy earth gushes with fernbrakes, primroses, lilies ... and 700 trees. 

As you wend your way around the paths, you'll notice Edwin's dam along with other whimsical stone structures that he built out of bits and pieces.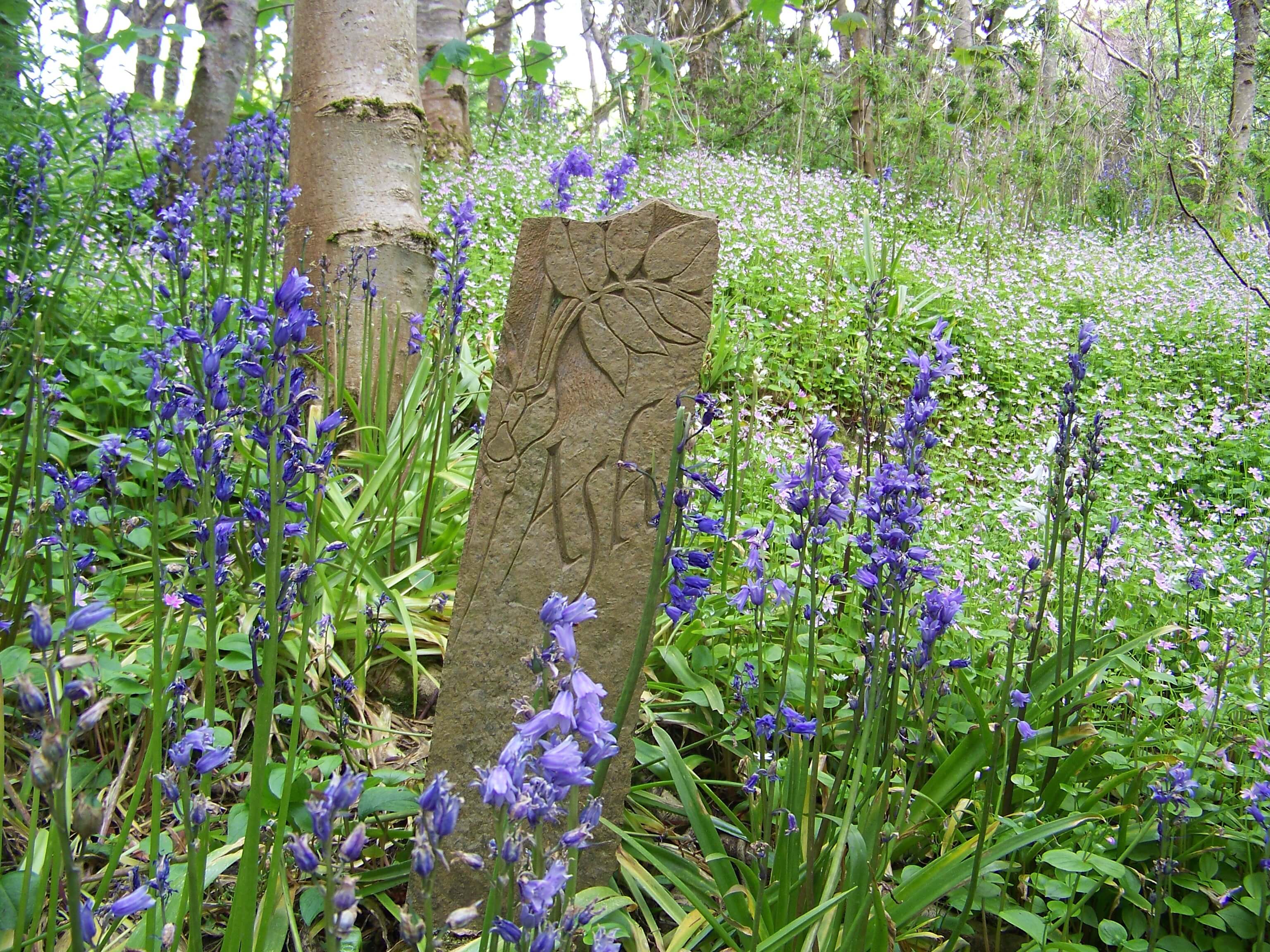 There are newer additions, too, like stone labels that mark the names of trees and plants.
If you're lucky, you might spy peedie offerings that kindly folk tuck into secret places. Faeries add to the enchantment of any wooded place. 

Can you spot the hidden faeries?
Touching the earth helps you to feel the heartbeat of a place. I come here as often as I can to walk the paths barefoot, dabble my feet in the clean, peaty stream and be renewed. 
I think the faeries approve.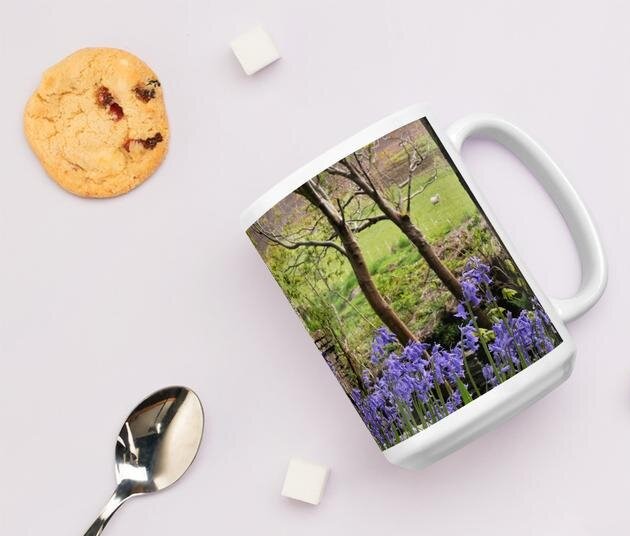 Buy your Happy Valley mug here.

Here's how to get there
Take the A965 to the intersection where you would turn to go to the Stones of Stenness and Ring of Brodgar. Instead of turning down that road, take the Bigswell road opposite and drive 1.3 miles. There's a small sign on your right. The drive leads to a small car park. 

The valley is a popular spot with locals, but we've never seen more than two or three people there. The paths are manageable, but they can be slippery in wet weather, so take reasonable care.

You can enjoy Happy Valley at any time of the year.  It's free and always open to visitors. Just walk through the gate and explore.
The house is closed, but it's lovely to look at. You can sit on the bench outside for as long as you like and gaze down into the garden, the way Edwin used to do.
It's a good place to dust off some of your old dreams … and make some new ones. 
So pay a visit to sweet Happy Valley if you have time. Edwin wanted people to keep enjoying it after he was gone. And be sure to keep an eye out for the faeries!
Friends of Happy Valley
Happy Valley is looked after by a small group of volunteers. "Friends of Happy Valley" is a charity formed to help protect this lovely place and to keep its story alive. Thank you to them. If you'd like to support them, here's their website.
Be happy.


Find more peedie adventures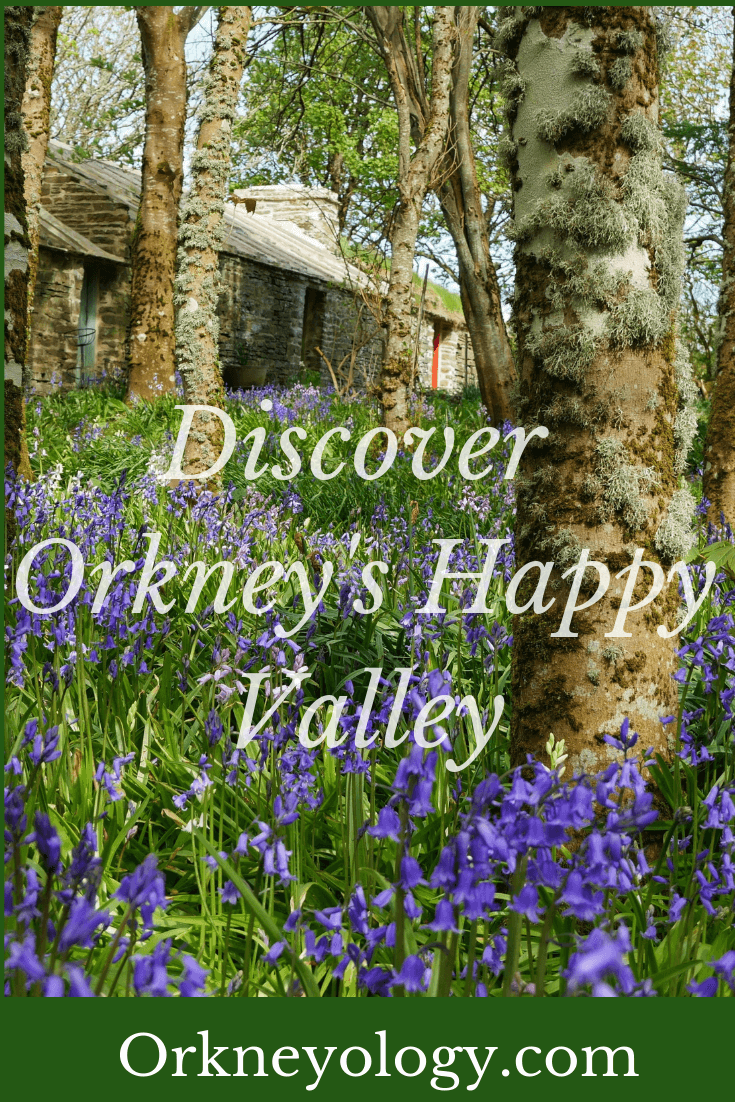 Quote credit: "Happy Valley … an Orkney Oasis," The Orcadian, August 17, 1989.

Mermaid image (Rhonda's pages) and storyteller image (Tom's pages), and all other illustrations except where noted are here by the courtesy of our dear friend - Stromness author, artist and historian, Bryce Wilson MBE, who owns all copyrights. Thanks, Bryce!