Dingieshowe - a place where Vikings gathered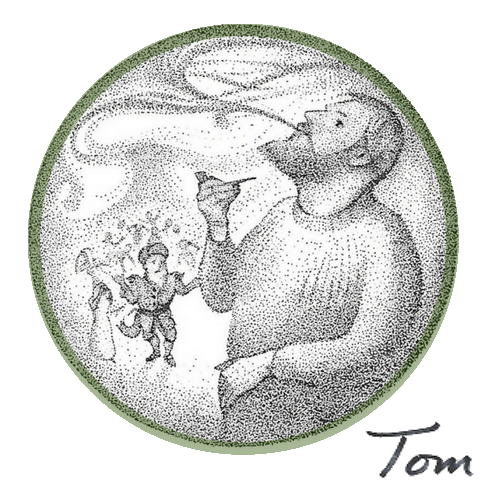 We pronounce it:

'Ding-gis-how-ee.'
The conspicuous mound called Dingieshowe was once an important place to our Viking ancestors.
Skip down the page here to go straight to visitors' details.
Visit a Viking thing site
The name Dingieshowe is from the Old Norse 'thing-haug,' meaning assembly mound. It stands on the thin strip of land that connects the parish of Deerness to the rest of the East Mainland.
The mound covers an Iron Age broch, which in turn stands on a Neolithic site. Important sites were often re-used for millennia, with new buildings built upon older ones.
Neolithic Grooved Ware pottery was found here during excavations in the 19th century. The rather careless excavations of the day are responsible for the depression left in the top of the mound.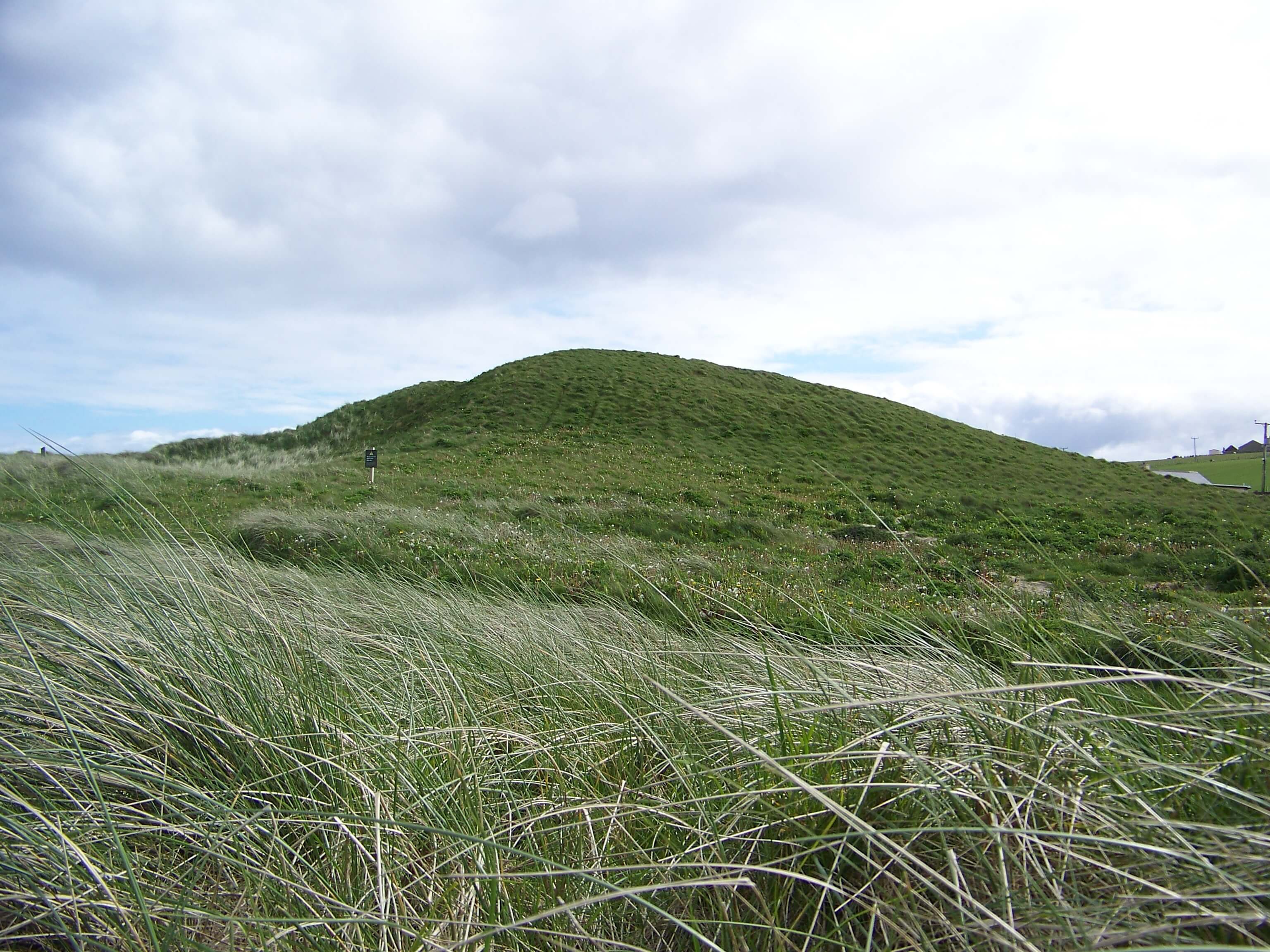 This large mound was the site of a Viking 'thing' - the assembly where taxes were set and disputes settled.

A wee bedtime story, Viking-style
It was likely at a Dingieshowe thing in the early 11th century that local landowner Thorkel of Sandwick (the bay at Skaill in Deerness) pleaded on behalf of the farmers for Earl Einar Wry-mouth to reduce his taxation.
The Earl replied that he had planned to fit out six longships to go raiding with that summer, but in order to reduce the taxes he would settle for just three.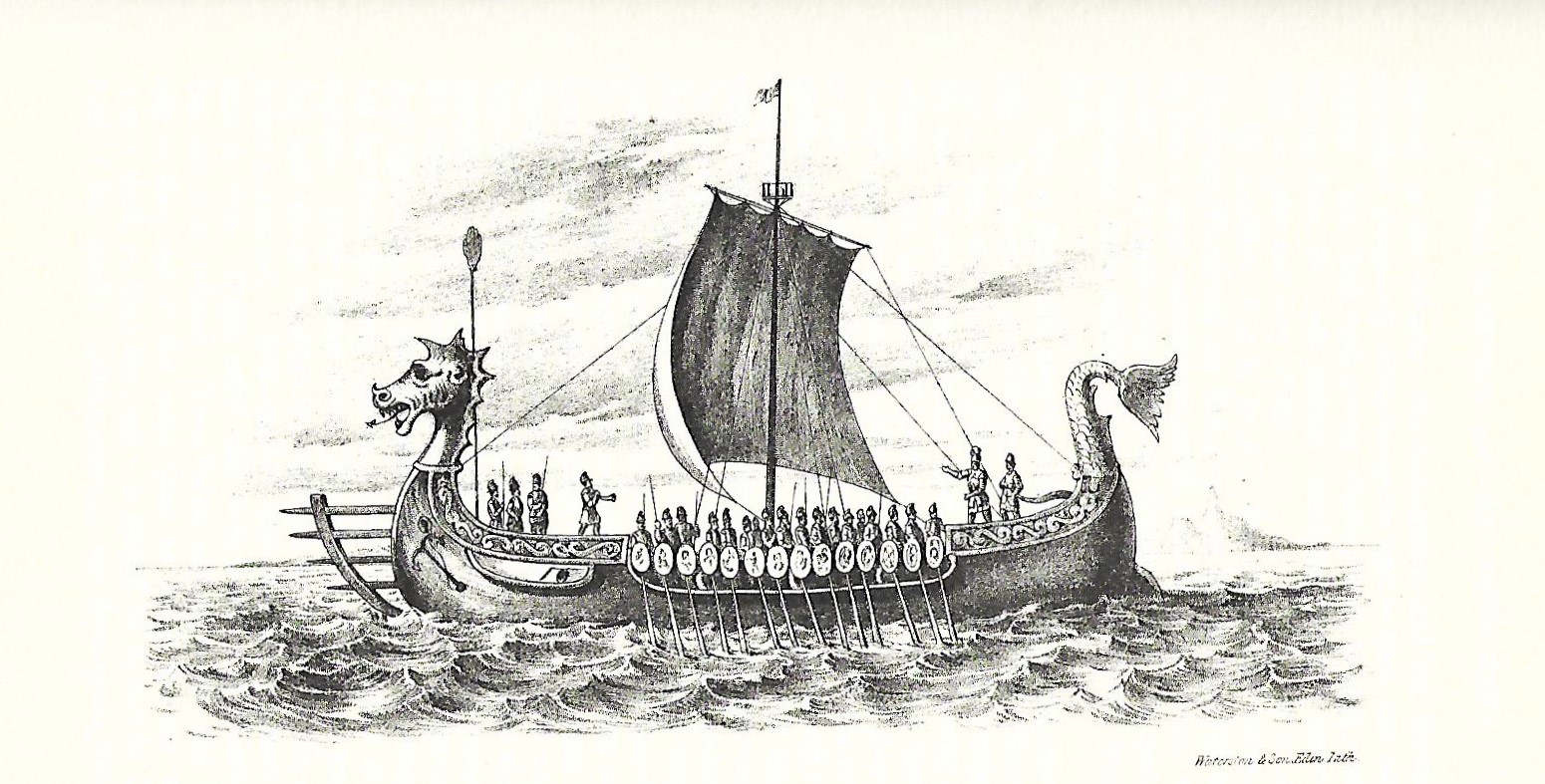 However, he warned Thorkel never to repeat his request. 

Unwisely, Thorkel allowed himself to be persuaded to repeat his plea at a later thing.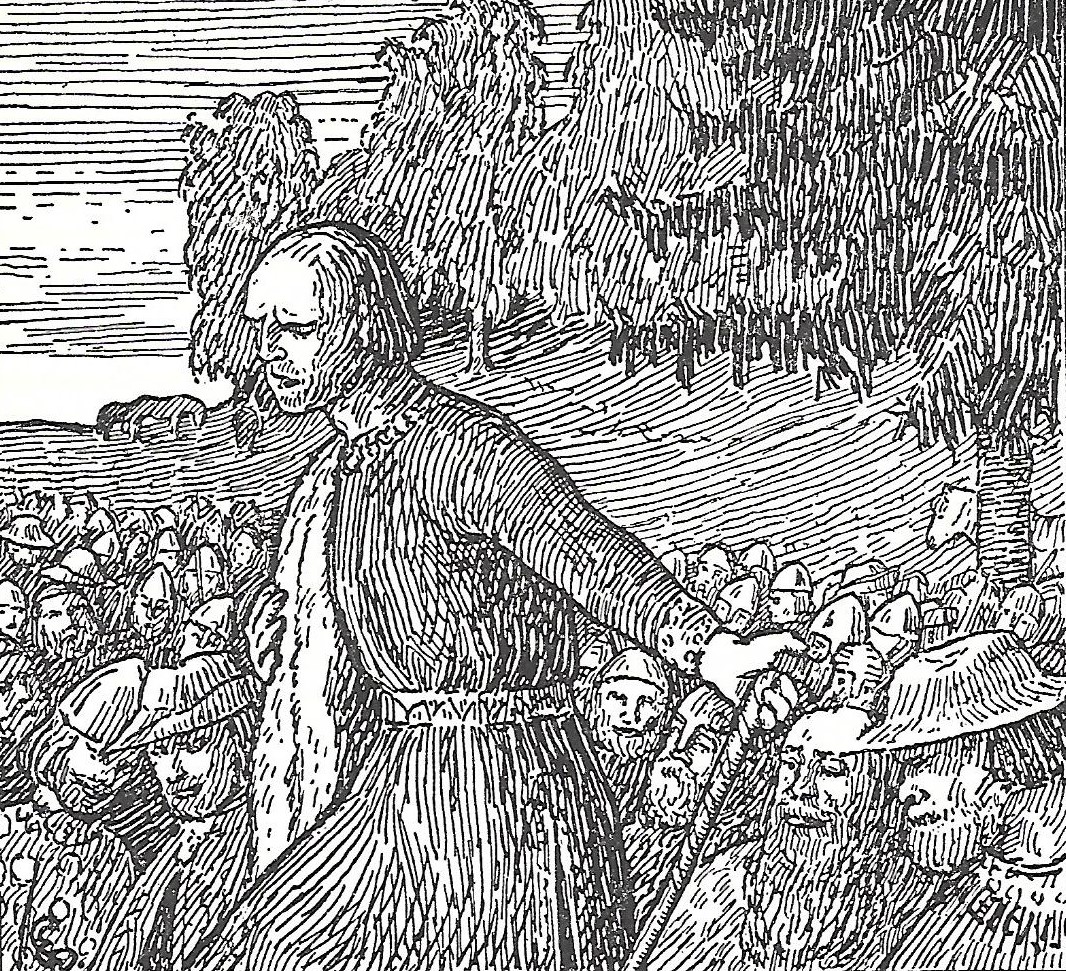 The Earl flew into a rage. Thorkel barely escaped with his life. He went into exile in Caithness.
Thorkel later became the foster-father of Earl Einar's half-brother, Thorfinn. For this he was afterwards called Thorkel the Fosterer.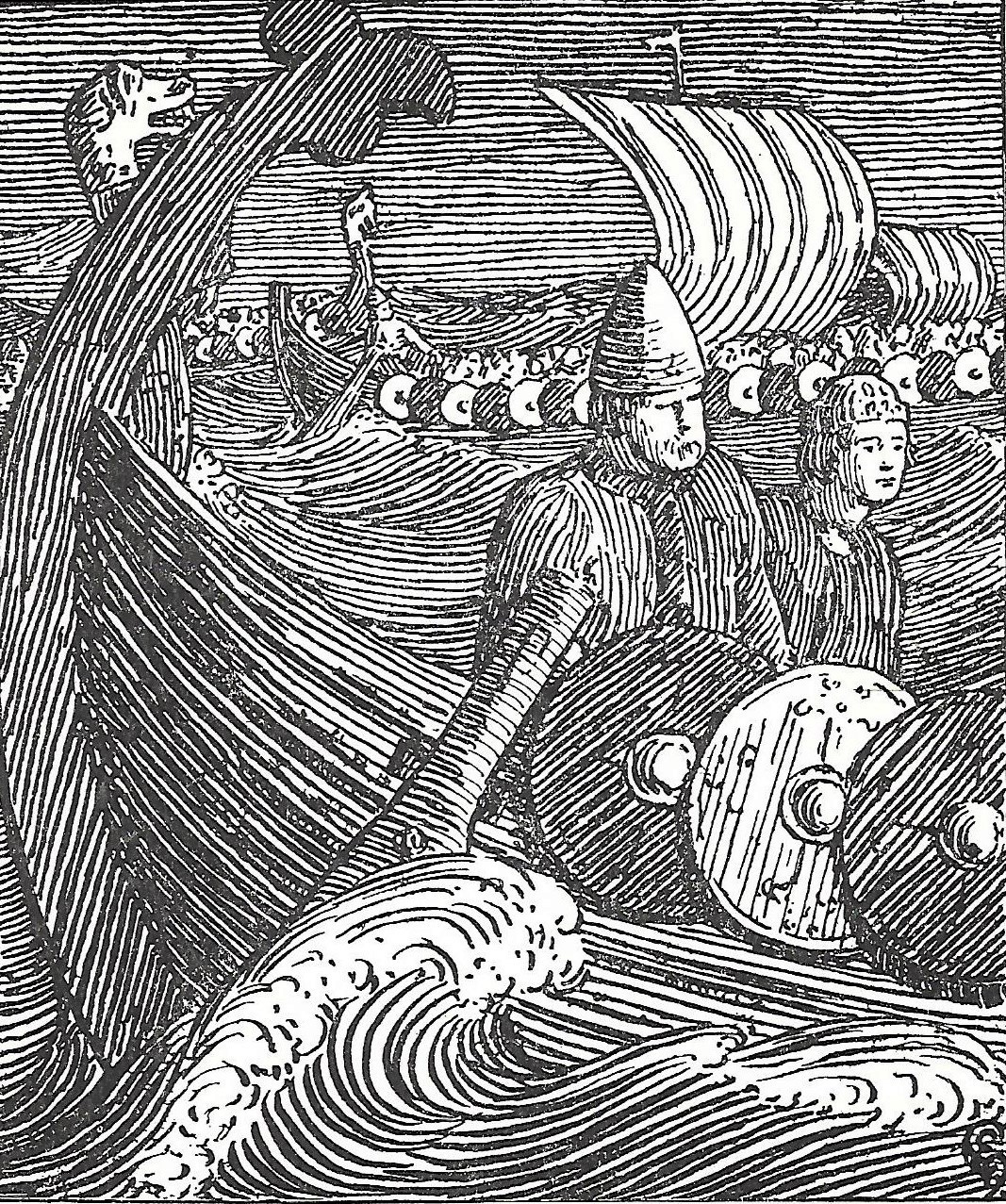 Peace talks were eventually held to reconcile the two men. Each was to host a conciliatory feast at his hall. The first was to be held at Thorkel's home at Skaill in Deerness. (Skaill is from the Old Norse 'skali,' meaning drinking hall.)
Thorkel entertained Einar and some of his men with a feast. Next, it was Einar's turn to host, but Thorkel detected the odour of rodent – in other words, he smelt a rat!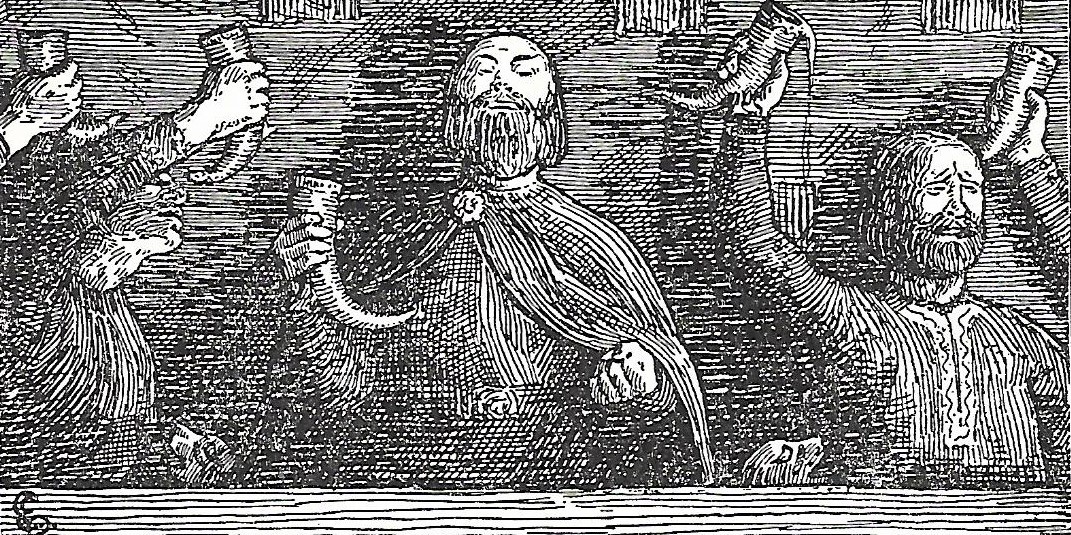 Suspicious, Thorkel sent out spies while the Earl and his men lingered at Thorkel's hall. In three different places, the spies found armed men waiting to ambush and kill Thorkel. 

Armed with this information, Thorkel walked into his hall with his friend Hallvard, who was from the East Fjords of Iceland. There they found Earl Einar in a black mood.
"Aren't you ready yet?" Einar growled.
"Yes, I'm ready now," said Thorkel, and he brought his sword down on Einar's skull, killing the Earl outright.
The dead Earl fell into the fire. 

"What a useless lot!" Hallvard said to the Earl's stunned men. "Can't you pull the Earl out of the fire?"

Hallvard hooked his curved axe around the Earl's neck and lifted his smouldering corpse onto a bench, before the two men ran outside to where a group of Thorkel's men were waiting – fully armed.
The Earl's companions saw that he was dead, but no one raised a hand to avenge him.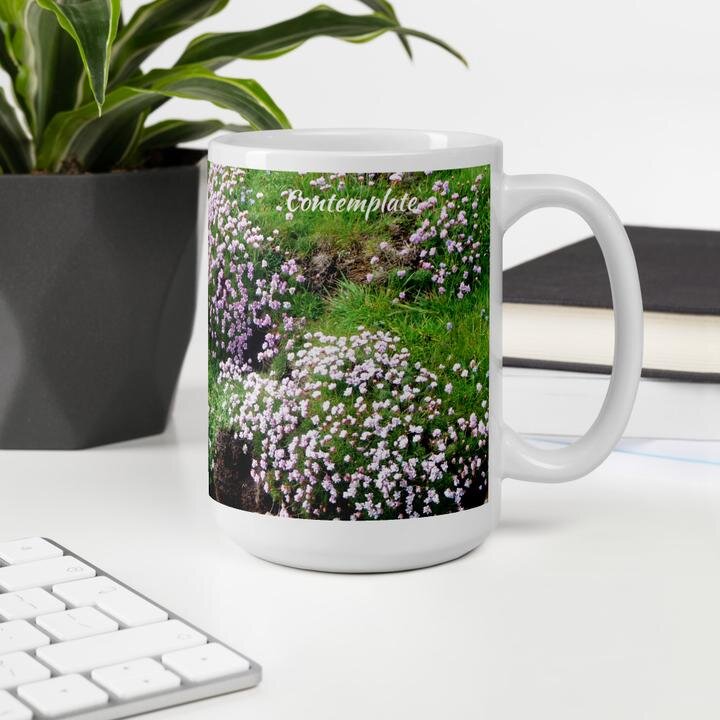 Visit our shop!

Trowie mounds: if you go in, you might not get out
The mound at Dingieshowe was thought to be a notorious site for trows - Orkney's somewhat darker version of faeries. Indeed, all these large mounds were dreaded by local people.
I once heard of a Deerness man who had to walk home from Kirkwall past the large mounds at Langskaill - the Iron Age site of Mine Howe. To muster his courage, he first visited an ale-house to have a fortifying drink. 
Once he found his courage, the man continued on his way. But he kept a wary eye on on the mounds as he hurried past.
A few miles on, he was approaching the conspicuous mound of Dingieshowe. Naturally, the poor man had to visit another ale-house to top up his faltering fortifications before he could continue the journey.
We're not told what the man's wife had to say when he finally arrived at home.
The story of Tam Bichan
Orkney folklore has it that Dingieshowe is the place where Tam Bichan disappeared into the mound, never to be seen again. Click on the arrow below, and I'll tell you the story.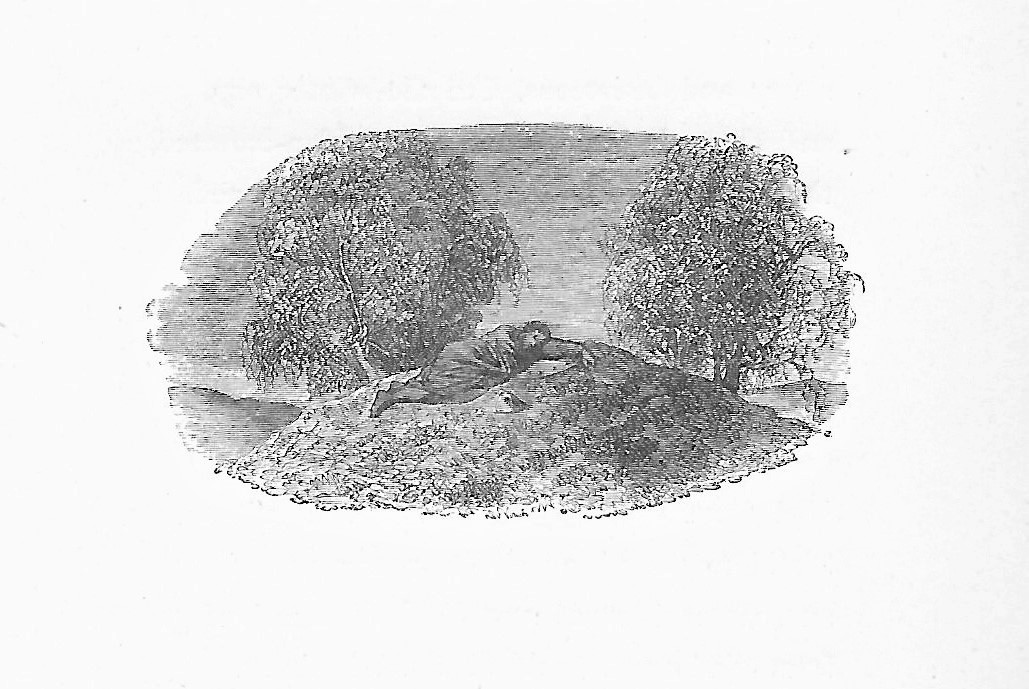 Vikings, trows and a beautiful beach - what's not to love about Dingieshowe?
The first thing you'll find when you arrive is the welcome sight of a public toilet in the small car park.

Follow the path over the lovely sand dunes and you'll come to a beach that roars with great waves when the wind kicks up.

But on calm nights, it's something special. Listen closely ... you can almost hear Tam's fiddle.

Enjoy the beach, and when you're ready, make your way up the incline behind the beach to the mound to pay your respects.
You can help to preserve our history by not climbing on the mound, but you'll find that it's very photogenic.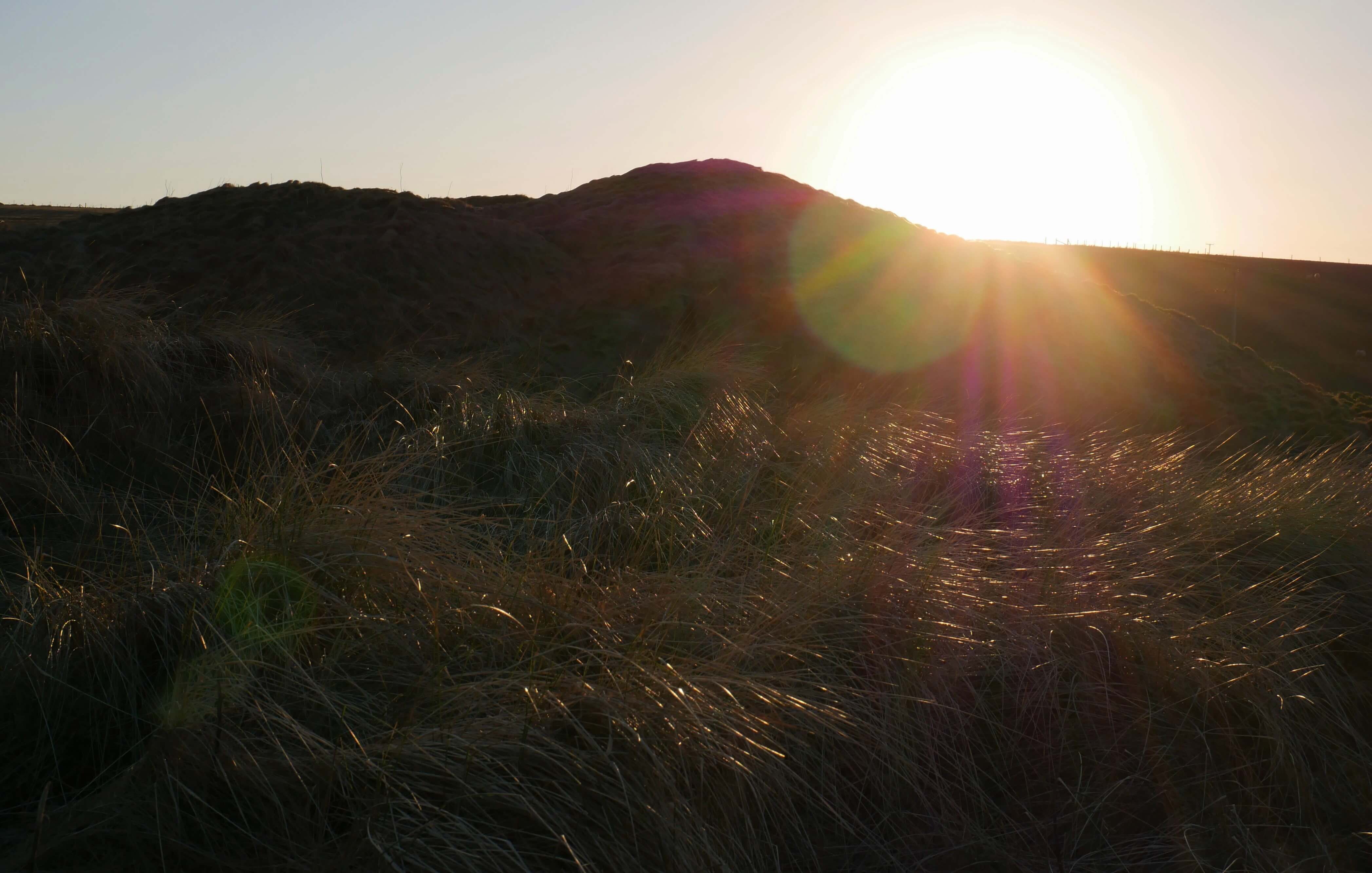 While you're out and about enjoying Orkney's beaches, you might notice trash cans sporting a 'Pick up 3 Pieces' sign.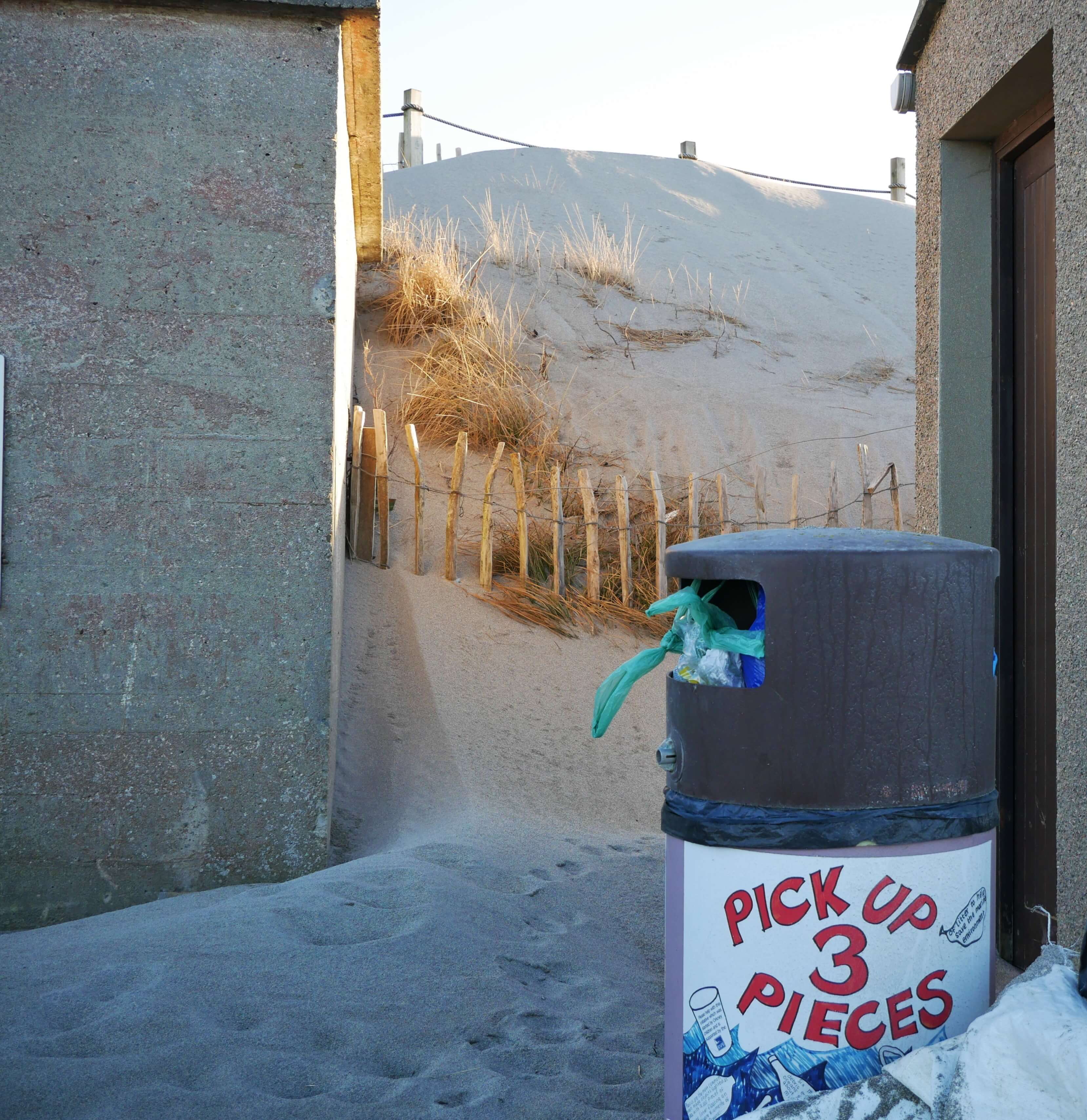 The idea is, if everyone grabs just three pieces of trash from the beach on his or her way out, we'll all be helping to keep Orkney pristine.
Thank you for helping to keep Orkney pristine.
When you come back to the car park, look across the road. You'll notice a line of WWII era 'dragon's teeth' in the water. This was meant to be a barrier to stop tanks in the event of a German invasion from Norway.
Looking at them now, I have to think that the only way this defense might have stopped German tanks was if they stopped to point and laugh.
Another beach tale
Click below to enjoy Assipattle and the Stoor Worm, as told by your friendly traditional Orcadian storyteller, Tom Muir.
~ Scottish Storytelling Centre, Edinburgh.
We hope you enjoy your visit to the Vikings' Dingieshowe.
Just remember, don't go into the mound!


Some Viking books you might enjoy:
As of this writing, the three books just below are available from The Orcadian Bookshop, who ship internationally.
Please click on the covers for information.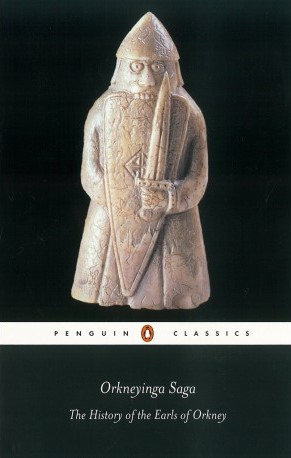 A few out of print and collectible books worth finding
These books aren't clickable. See our book hunting tips below. Good luck!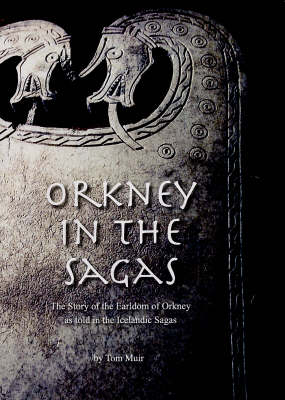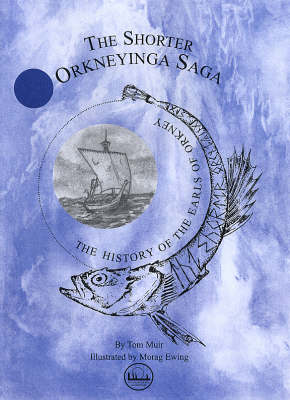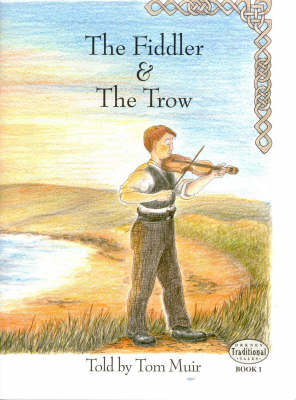 Another one for the bairns
Looking for delightfully obscure Orkney books? 

We suggest a scrounge through the virtual book shelves of the reputable book sellers below.


But first, a hint or two to help fellow bibliophiles to track down that elusive book ...

Out-of-print Orkney book prices are often more reasonable on the AbeBooks and Waterstones websites than on Amazon, but not always.
It's a good idea to check them all if you can't find a decent deal. Sometimes one site is advertising a ridiculous price, while another has a very reasonable offer. Check back occasionally if you don't see what you want. New sellers and new offers are constantly added to these sites. 
And I'm sure I don't need to remind you of the happy chance that you'll discover unexpected bookish dainties while you browse.
Happy book hunting!
AbeBooks UK - AbeBooks has been acquired by Amazon, but many of their book sellers aren't on Amazon, so they're worth browsing. Most of the individual sellers on AbeBooks will ship internationally.

Waterstones - This UK-based company will ship internationally, too.
And last but not least, you can search in ...

Dingieshowe map
For a short (2.25 mi.) walk around the Dingieshowe area, see the map below.  Click here for more detailed instructions.

Go here if you'd like to know more about Viking thing sites.

Find more peedie adventures below
Save this page to Pinterest!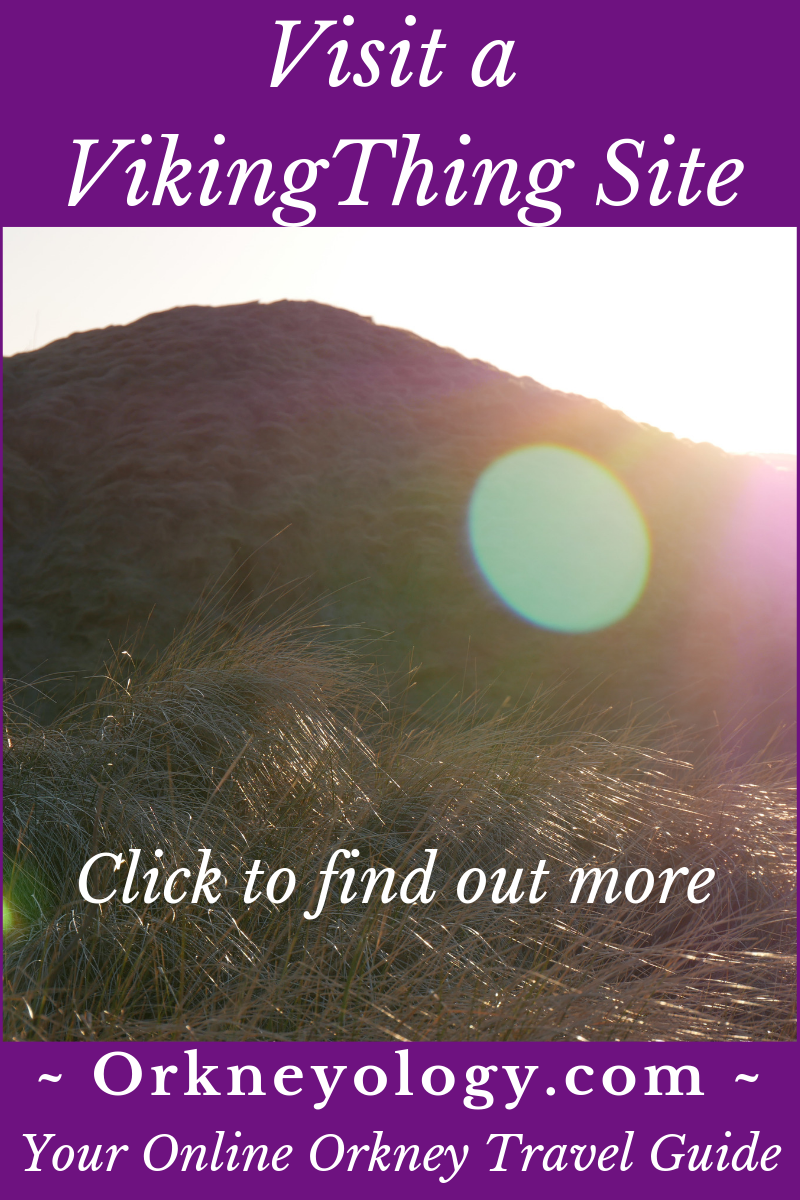 Mermaid image (Rhonda's pages) and storyteller image (Tom's pages), and all other illustrations except where noted are here by the courtesy of our dear friend - Stromness author, artist and historian, Bryce Wilson MBE, who owns all copyrights. Thanks, Bryce!