Visiting Orkney Tips From a Local Expert


~ Meet Kinlay Francis ~
Orkney Uncovered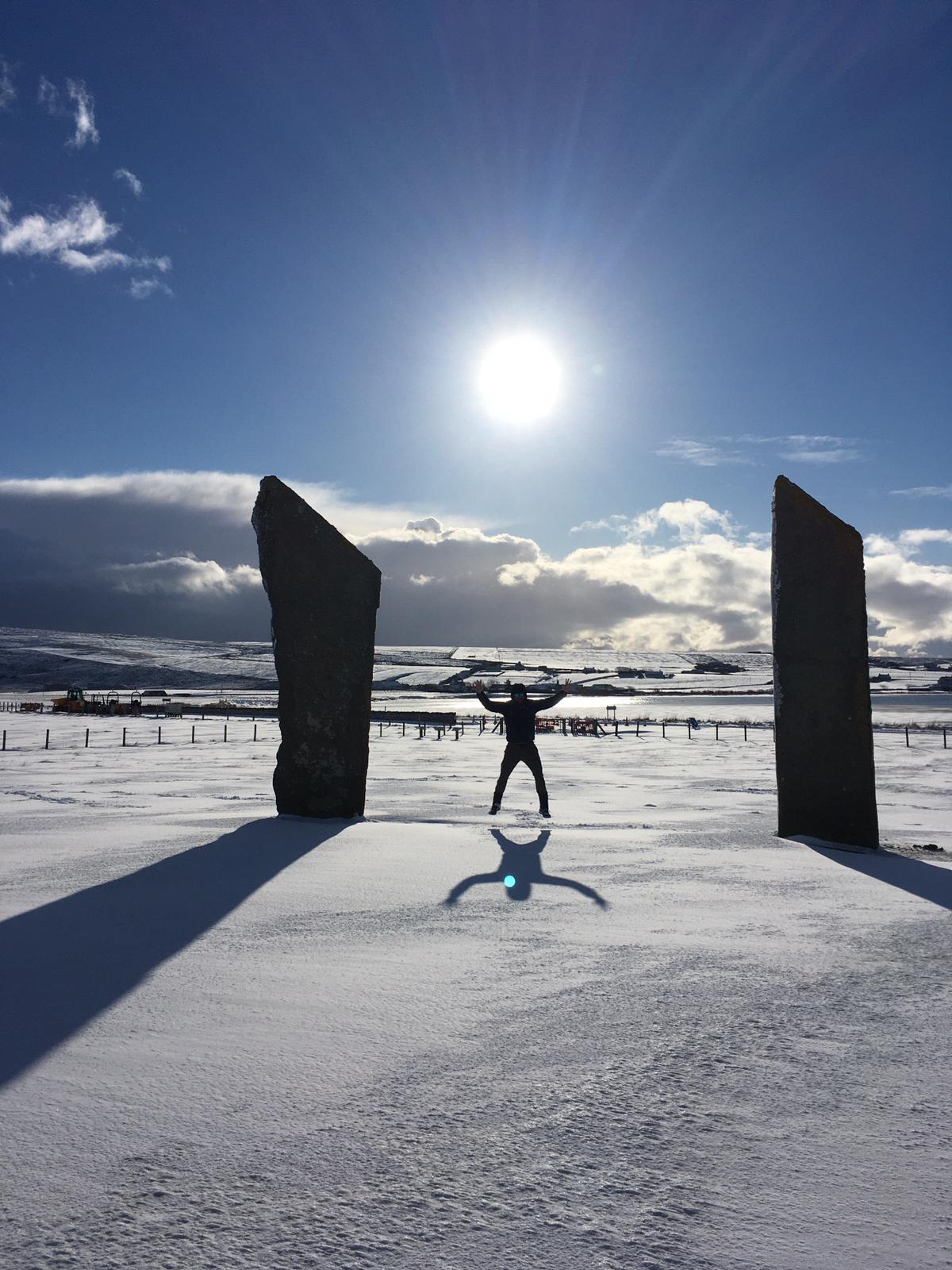 We're so pleased to offer visiting Orkney tips from local expert and tour guide Kinlay Francis. We hope you enjoy his story. Thanks, Kinlay!


Orkneyology: Please tell us a bit of your story.
Kinlay: Hi everyone. Thanks for reading my bio and listening to my story. My name is Kinlay and I am a professional private tour guide, family man and an adventurer, based here in the Orkney Islands.

I live in Kirkwall with my wife Kirsty and my young son Benjamin. We have a lovely yellow lab called Holly and we love the outdoors.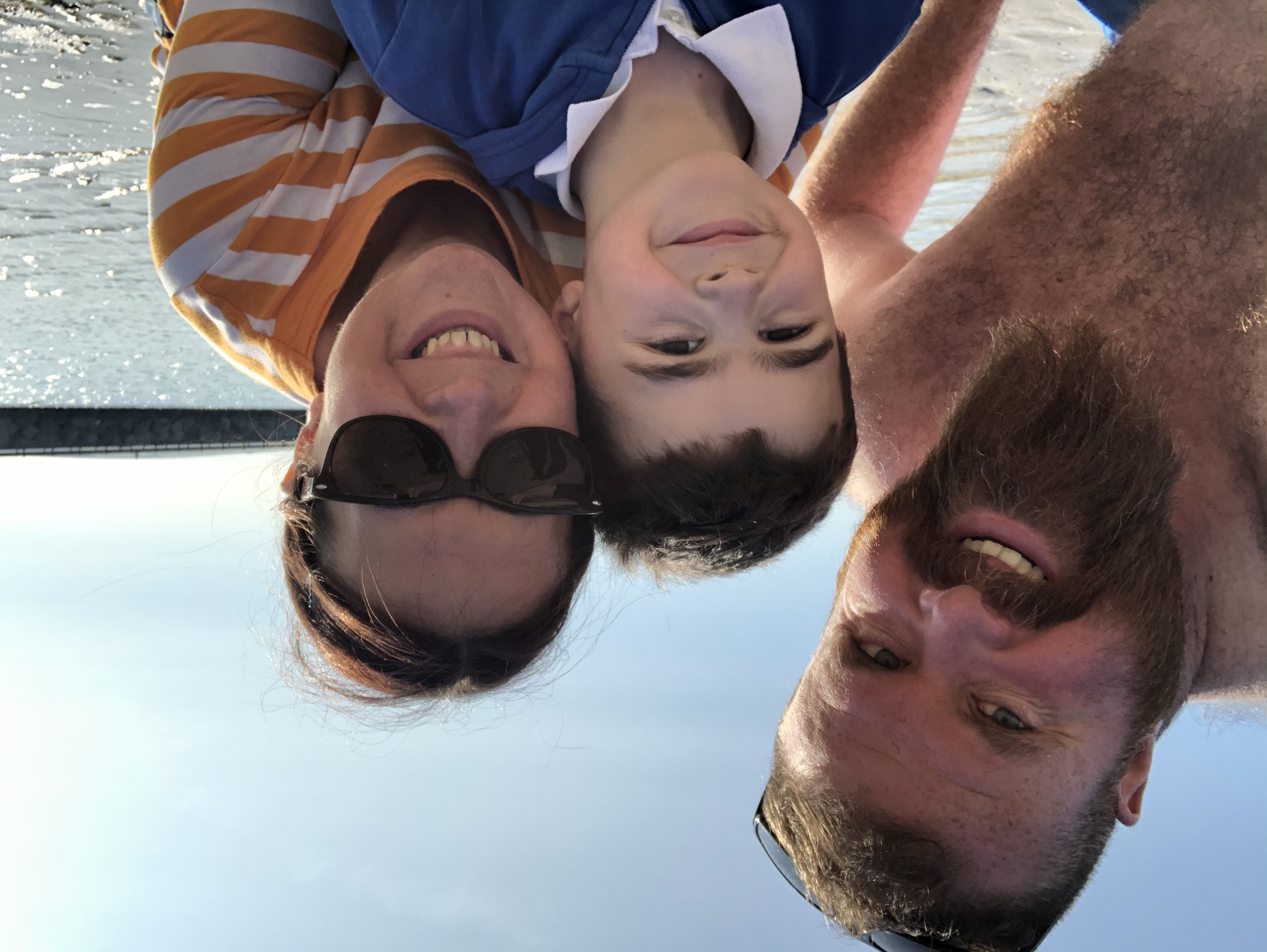 O: Were you born in Orkney or did you move here?

Kinlay: I was born in Stirling and was christened at 3 months old with King Robert the Bruce's broadsword, so much mum tells me anyway.
I moved to Orkney when I started high school at Stromness Academy.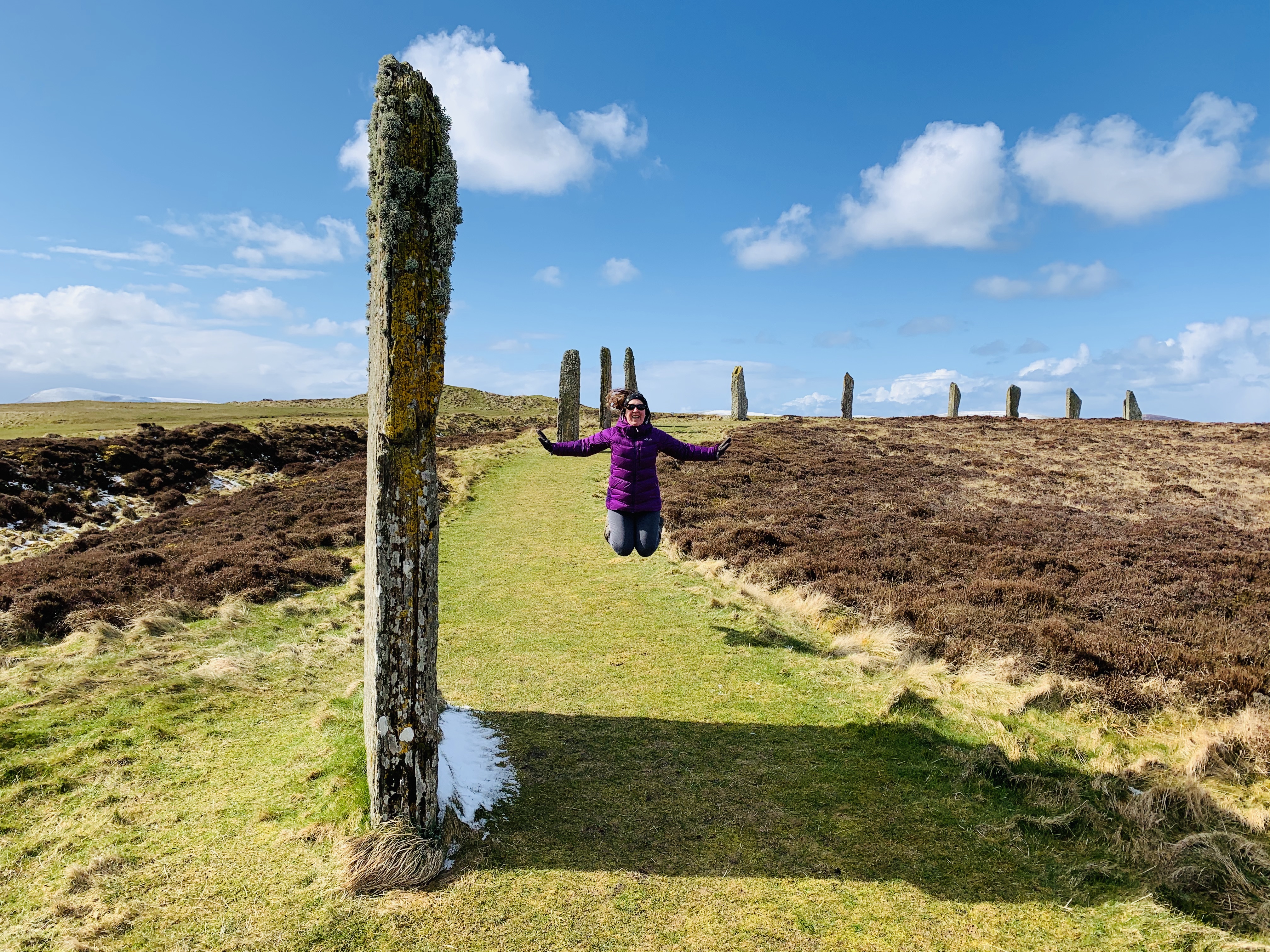 O: What attracted you to live in Orkney?
Kinlay: My late grandfather, Alan H. Francis, was as a Royal Navy Commander and spent some time based in Scapa Flow during the war serving on various warships as a Gunnery Officer. My great Uncle Tom was a Spitfire pilot at Skeabrae and my great auntie Winnie was in WRNS at Tern.
So even though I was not born here I do have a strong family connection to the island.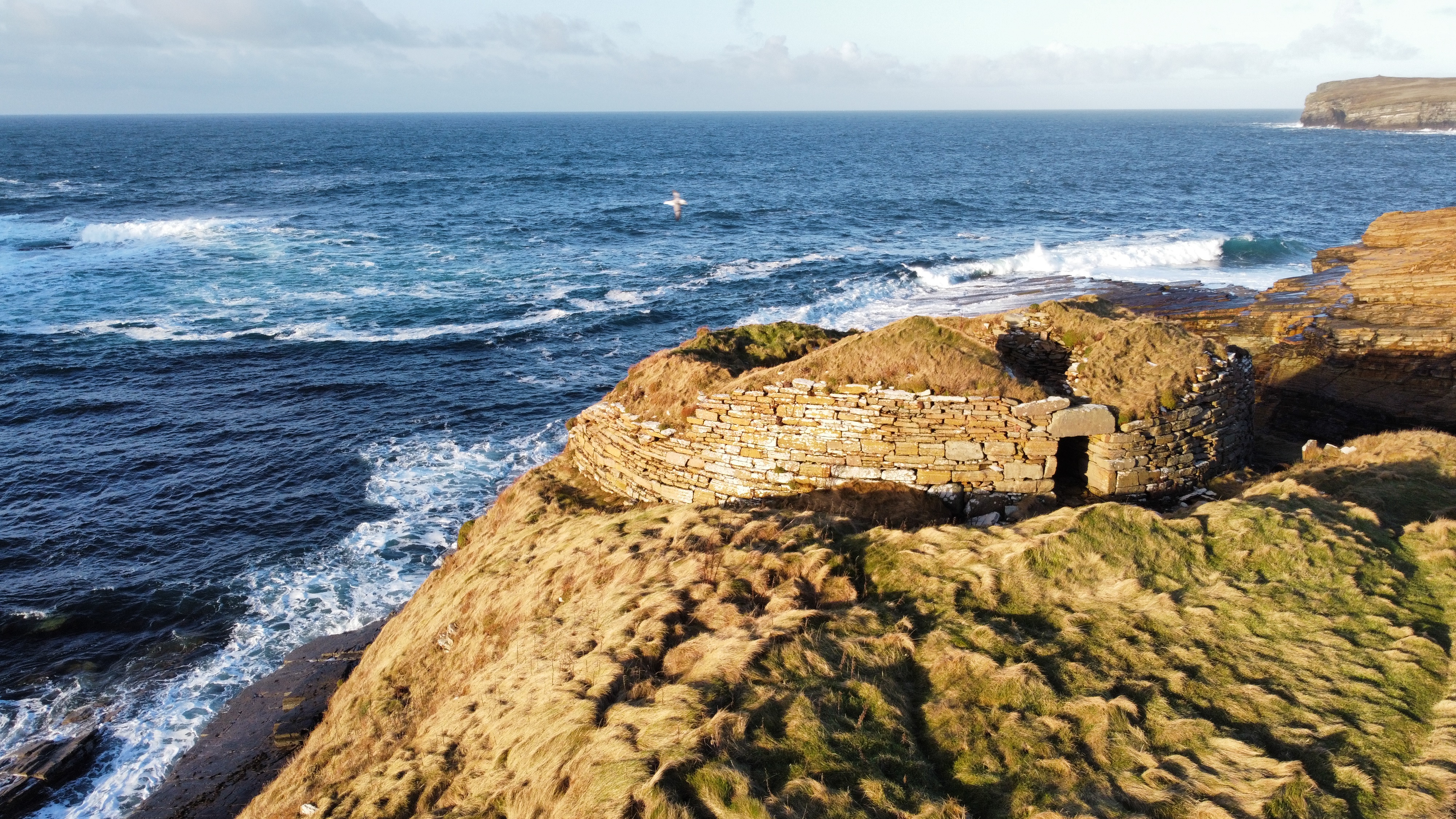 My son Benjamin who is 6 was born at the Balfour in Kirkwall in 2014, the first and proud Orcadian of the Francis bloodline.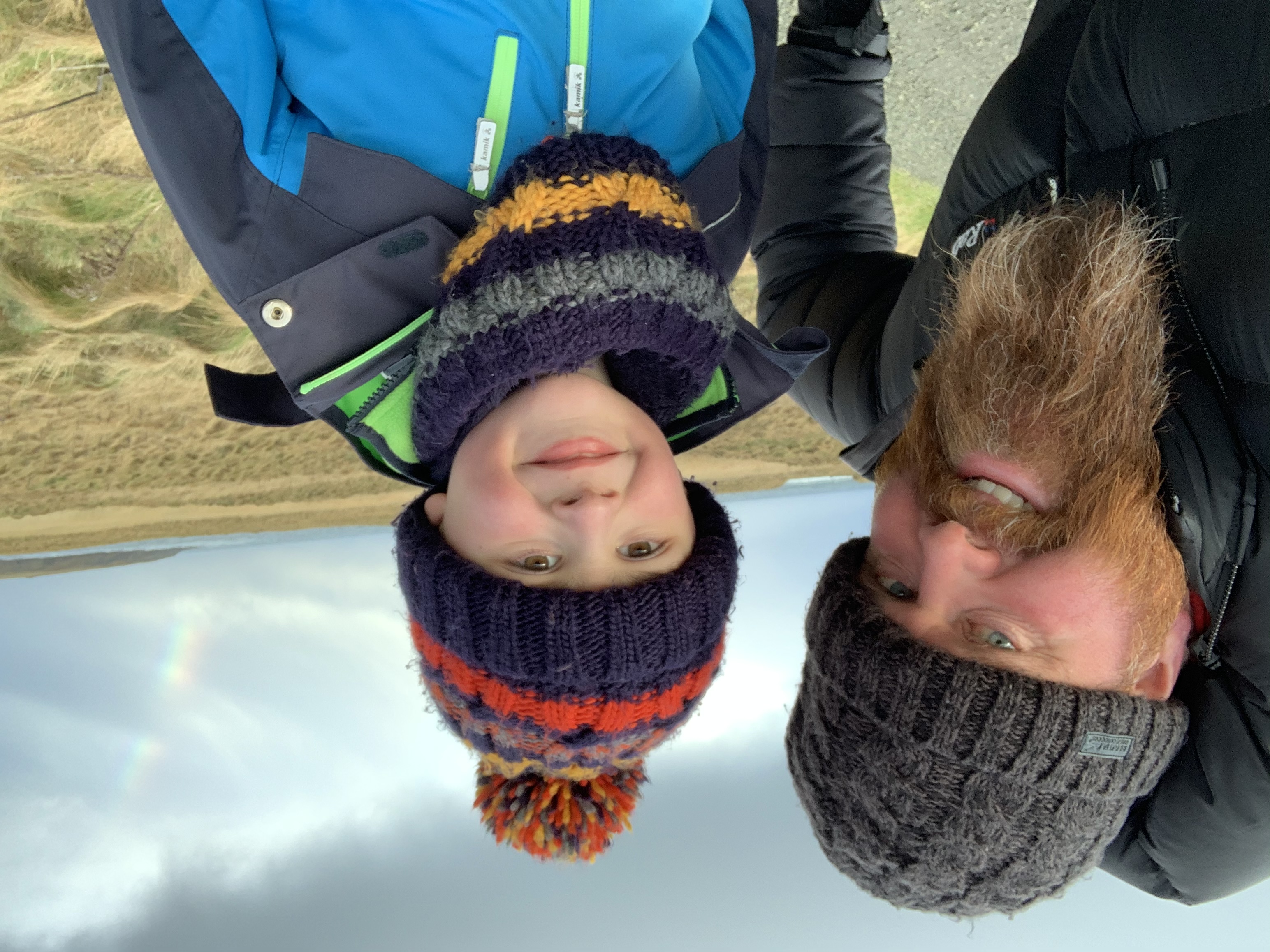 O: What's your favourite place in Orkney?

Kinlay:  I love our archipelago and therefore have several favourite places to visit.
My top is the island of Hoy. From its wartime past to its adventure and geology. Just an amazing place.
As soon as I step off the MV Hoy Head I feel at home. The fresh air, the friendly islanders, the landscape is incredible as I am sure my ancestors the Vikings would have found when settling there.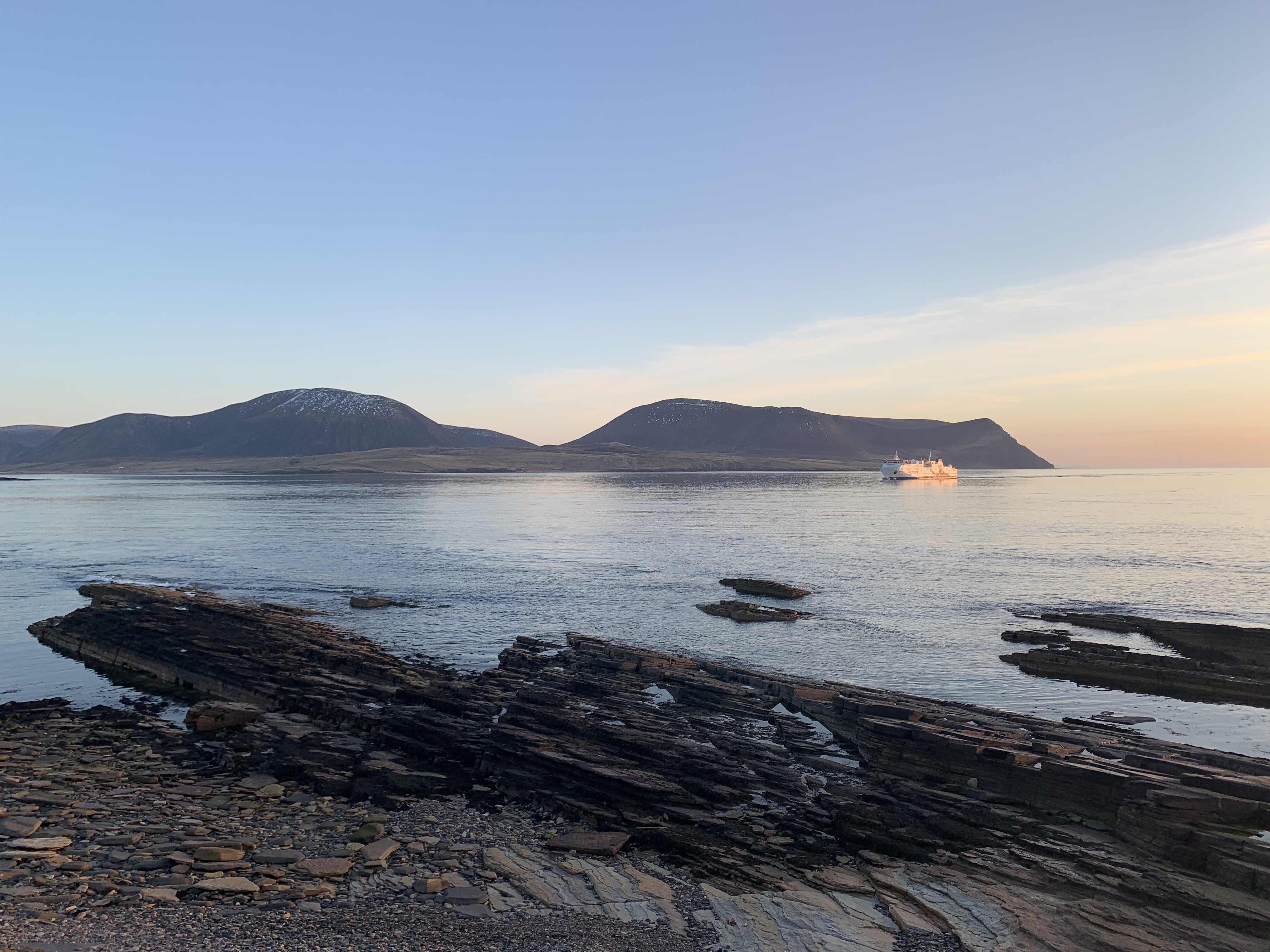 My fav time of the year is winter. I love the sun low in the clouds and the crisp Orkney sea air, it's invigorating.
I also love winter sea swimming, which sounds like madness but it gives me a natural rush.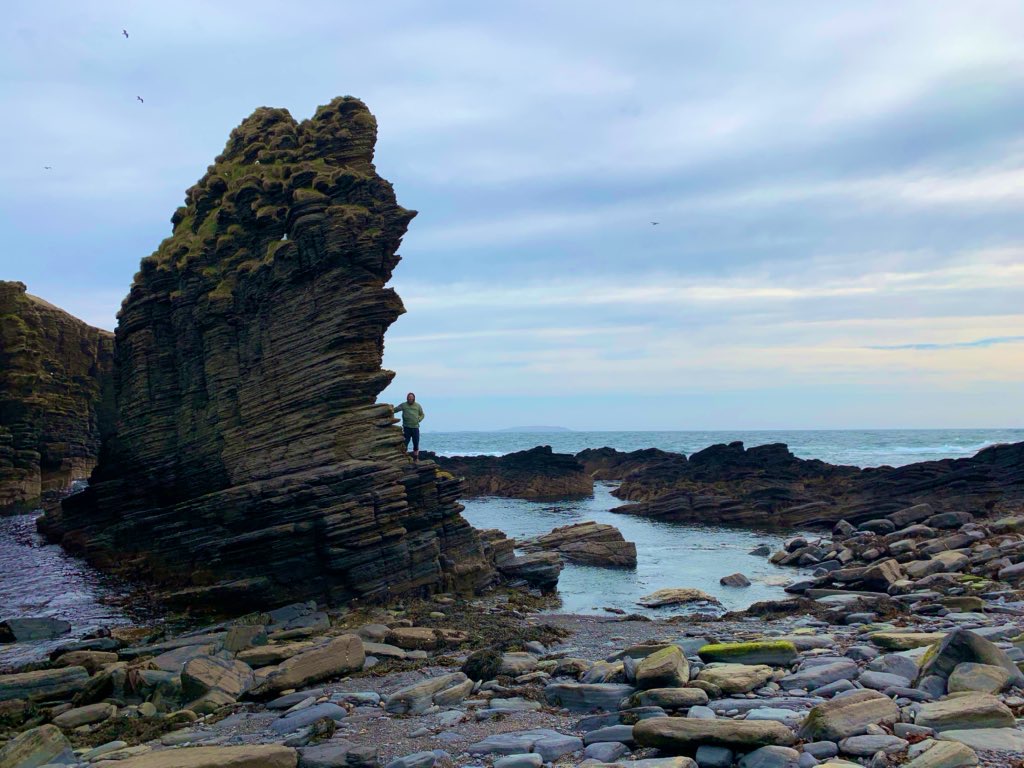 O: Do you have a funny story to share from your work as a guide?
Kinlay: One of the best stories I have is when I was working with travel guru Rick Steves in 2018. Rick is well known by North Americans as a travel expert.

When we were filming at Skara Brae a random woman walked towards us and asked for an autograph. Rick took his pen out and said 'sure'. The woman, who we found was called Cindy from Colorado, said, 'No not you, but him,' pointing towards me!
Made me laugh as she follows Orkney Uncovered and my alter ego Kinlay the Viking on our social media channels.
So yes I obliged and signed her T-shirt. That made my day.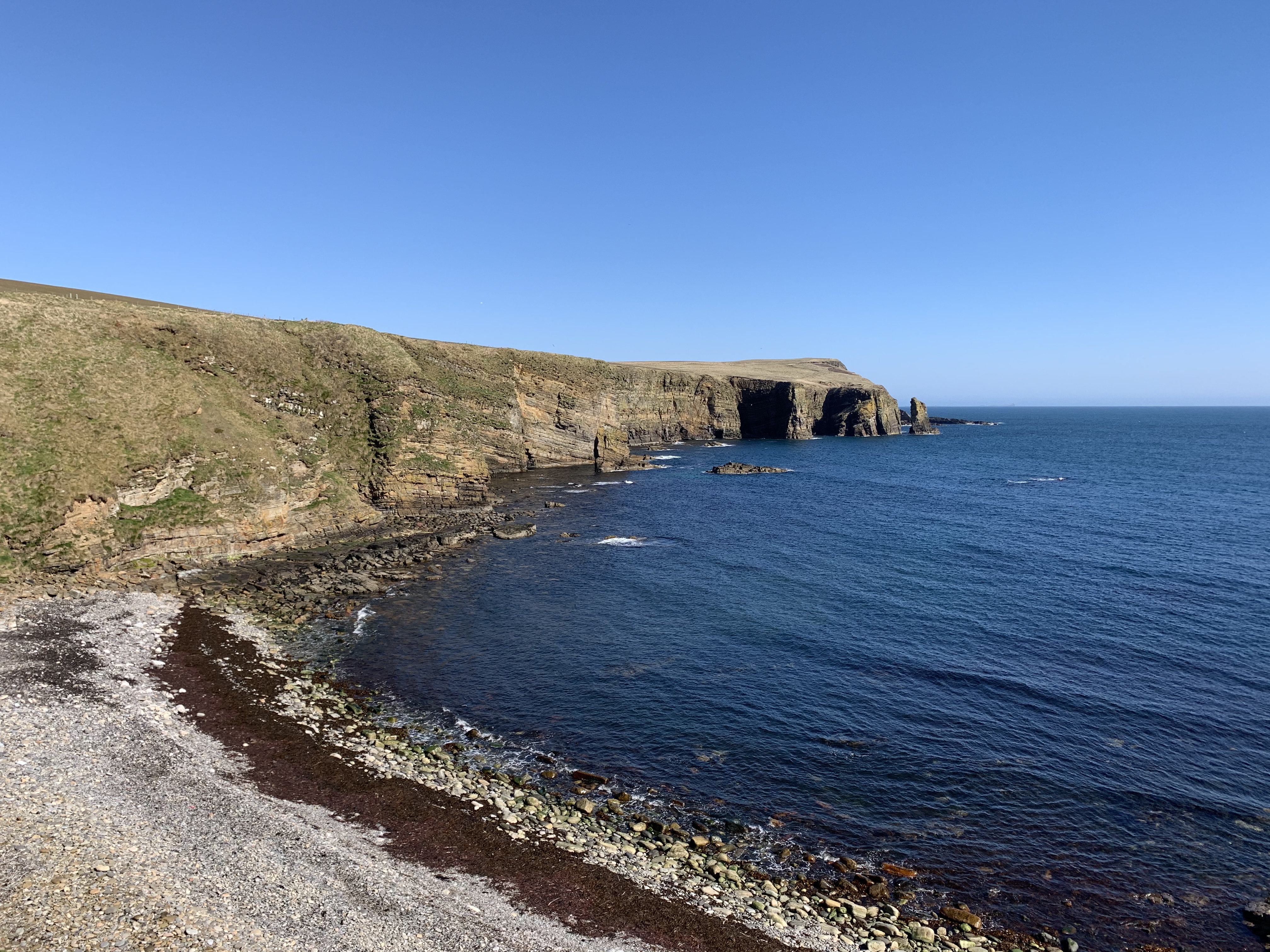 O: What would you recommend as a little-known place to visit in Orkney?
Kinlay: The heritage walk on the island of Eday is a great way to get fab views. The history from ancient to modern times with plenty of fresh air and exercise.
At a mere 6.5 miles it's a great wee afternoon adventure.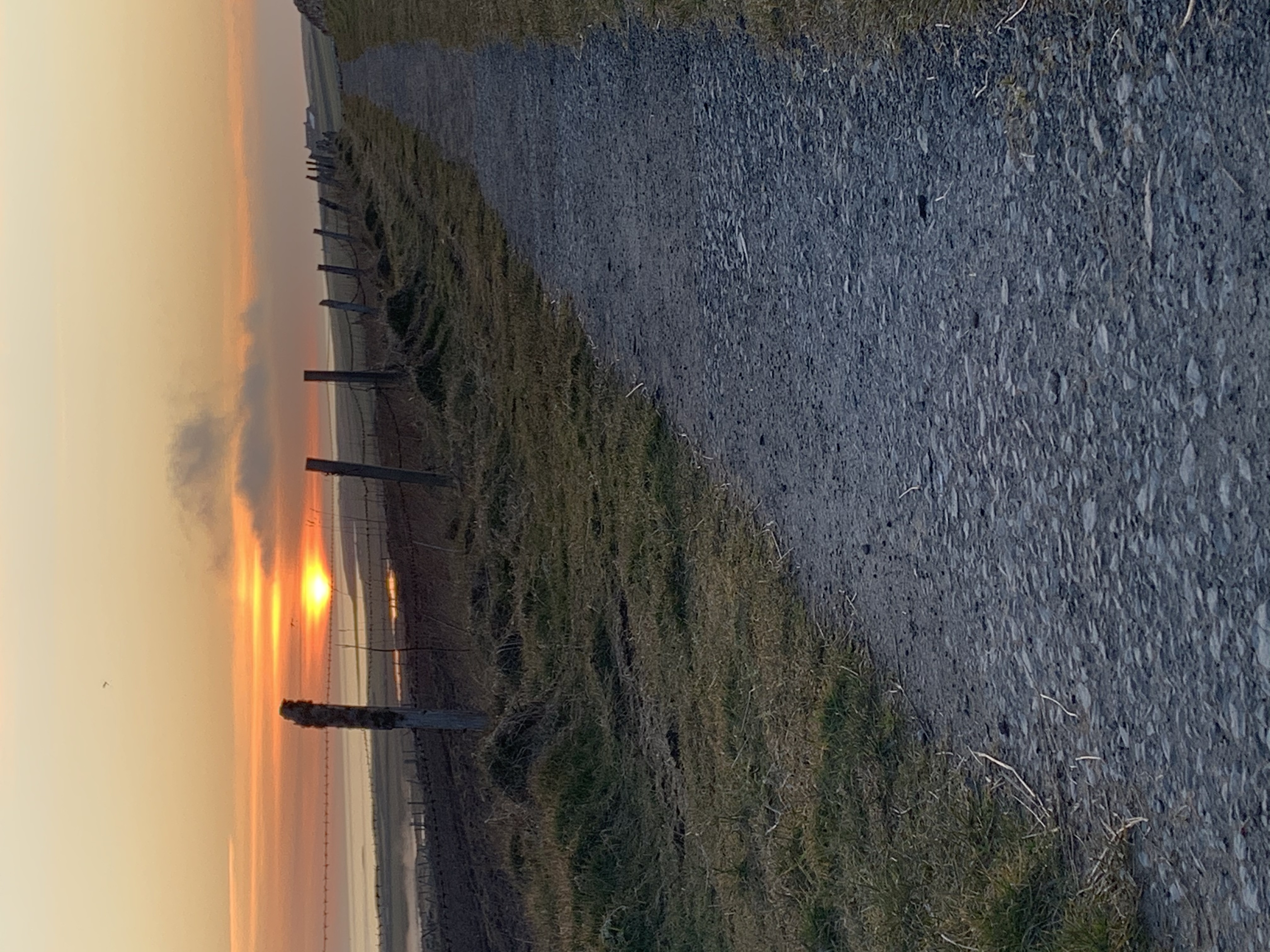 While in Eday I would also visit Mike Illet who was a former radio operator on Submarines HMS Odin and Otter.
Mike has lovingly converted most of his house to look and feel exactly like a submarine, by collecting and buying actual parts from the decommissioned Otter and Odin.
Really is incredible and his memory for attention to detail is phenomenal.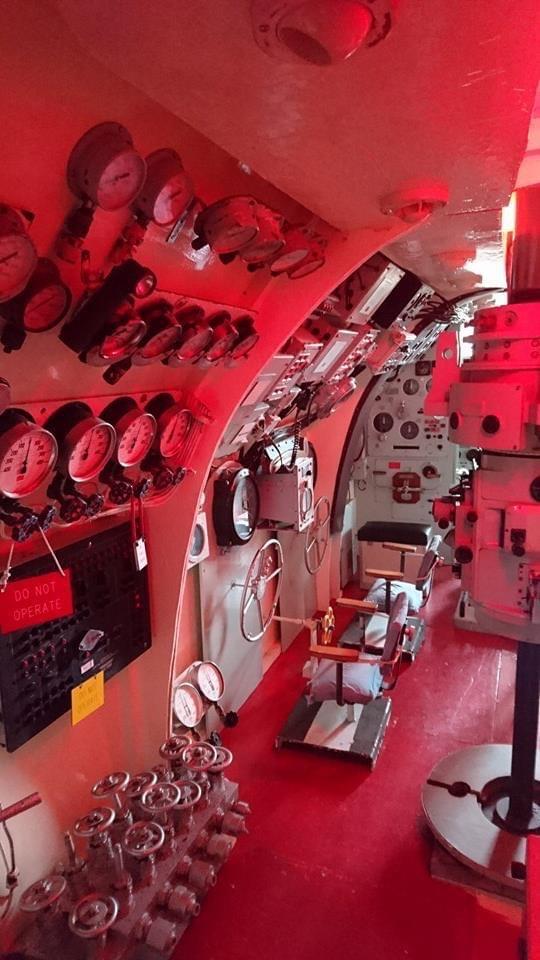 HMS Otter in Eday
O: Do you have a favourite Orkney walk?

My fav walk is Roseness in the east of Mainland. It has incredible views looking towards the island of Copinsay, with amazing sea birds, sea stacks and rocky beaches.
I love scrambling and climbing so it's perfect for a mini adventure fuelled with adrenaline.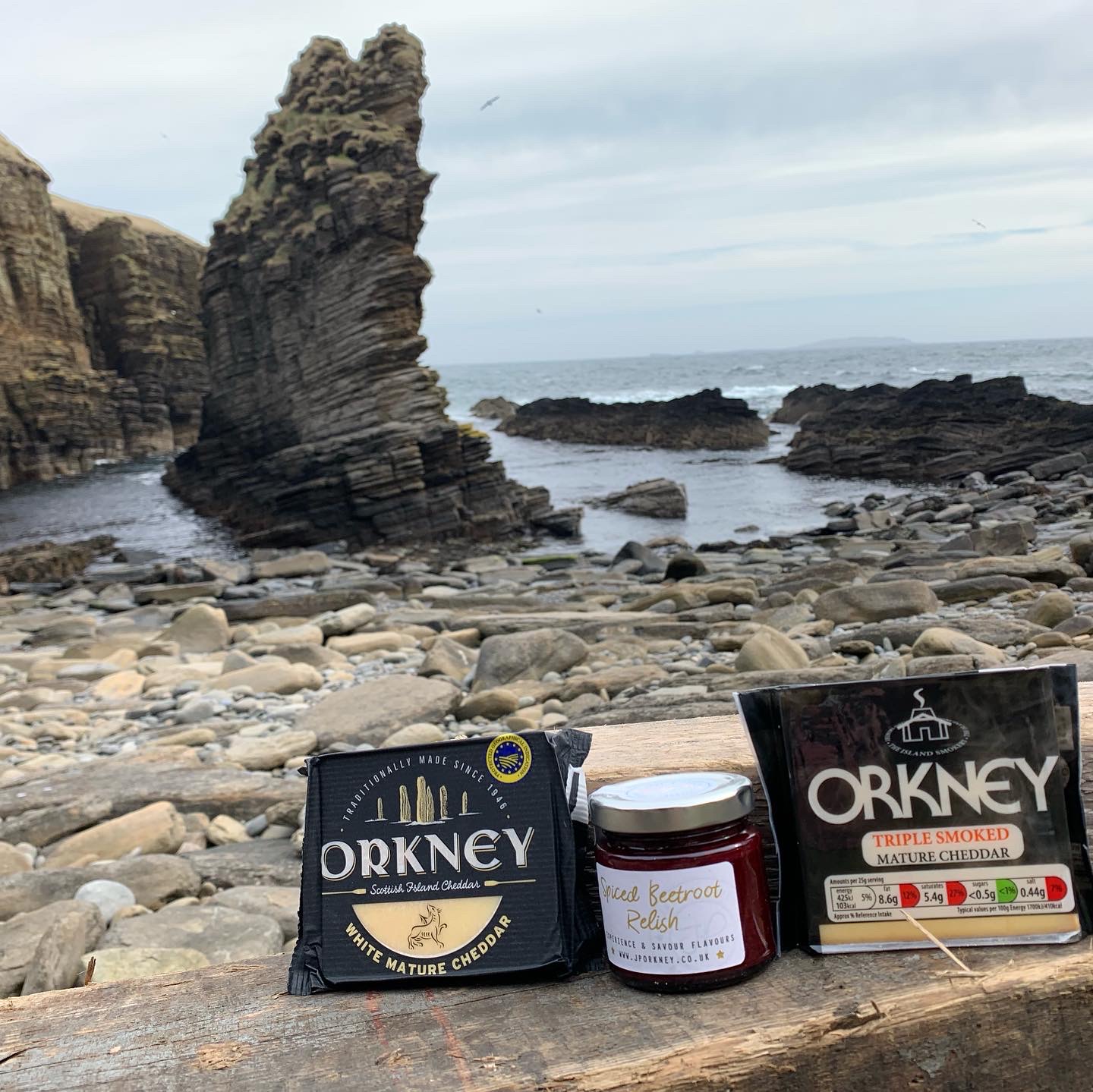 ... and Orkney cheese, apparently!
O: Can you tell us a little about your business?
Kinlay: I started the business back in 2011, specialising in military history.
From there I have grown my knowledge and expertise to cover archaeology, geology, genealogy and adventure hikes. So I am lucky to say I have developed multiple skill sets within the business.

My business is very fluid and flexible. Our tours are all tailored on client interests and requirements.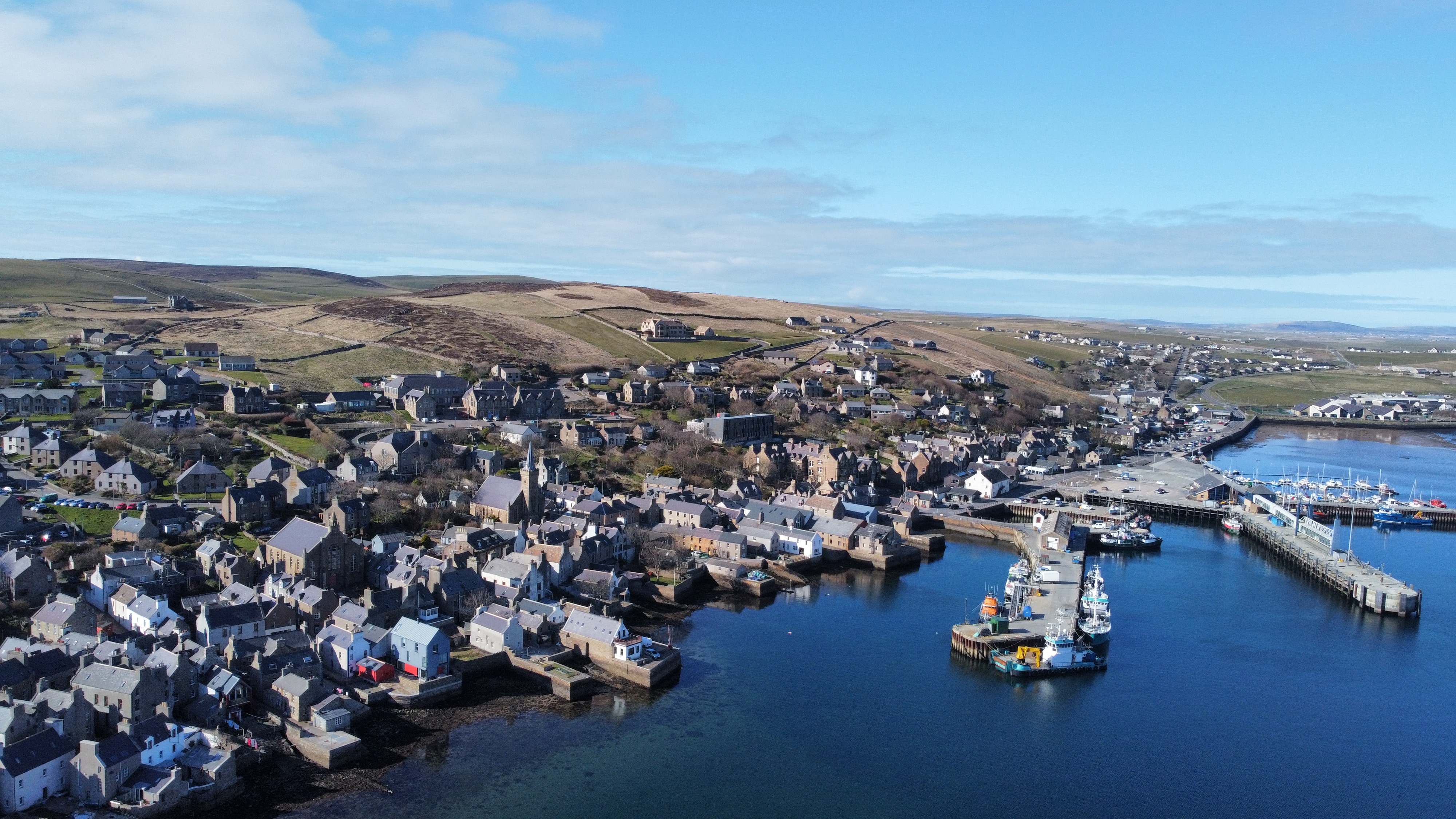 O: What are your best tips for Orkney visitors?

Kinlay: A few tips I can give anyone are:
Book in advance when you come to Orkney.
Always factor in the wind chill and bring extra layers.
If you get lost or need help with directions the local people are very friendly
My best tip is that when visiting the outer islands always wave when you pass someone in a car or whatever, as they will likely wave to you.
The island saying is 'if they don't wave they are not an islander'.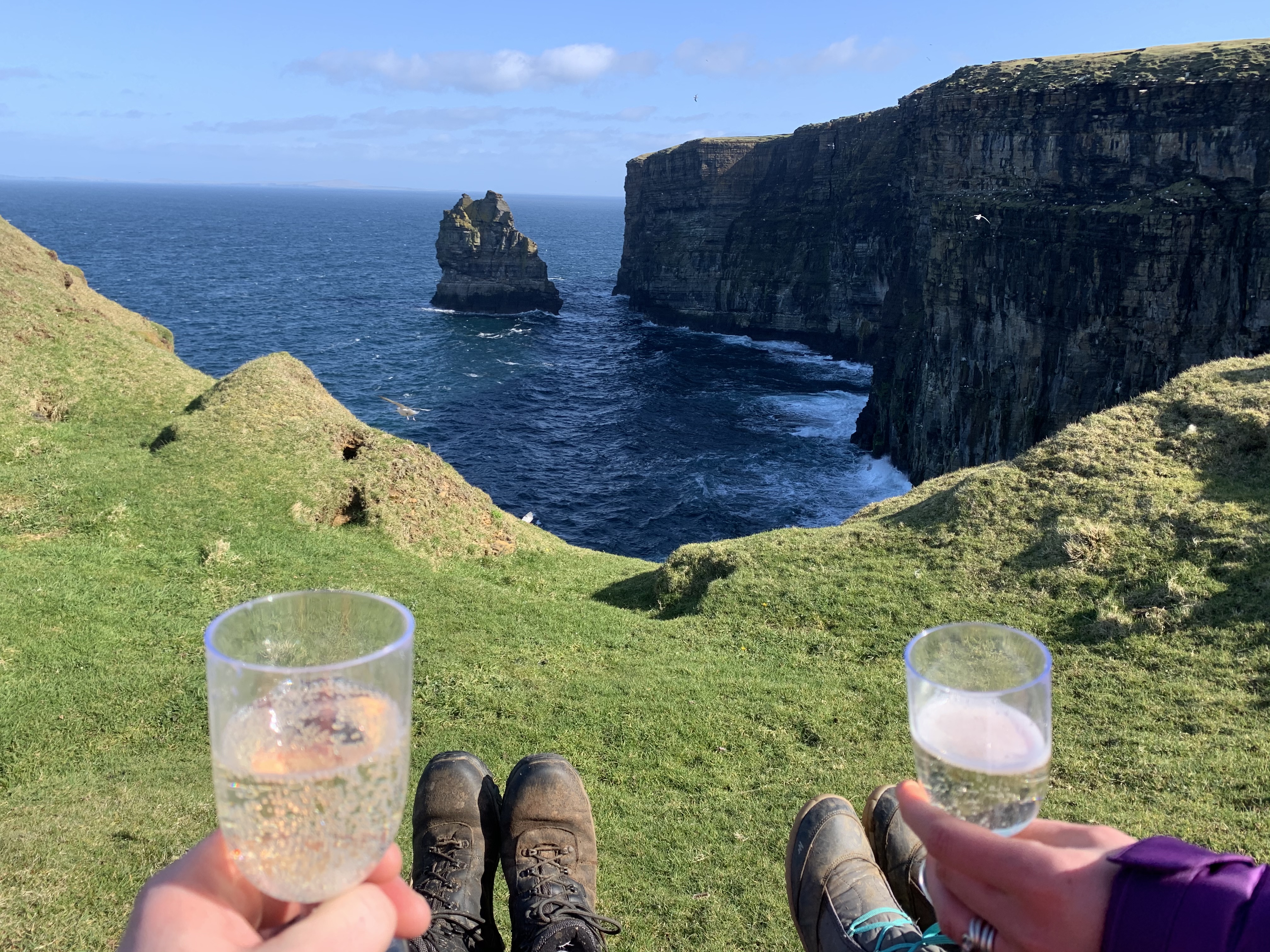 ~ Contact Kinlay Francis ~