An Italian Woman's Love for Orkney's
Italian Chapel

We are so happy to have our lovely friend Inga's personal Italian Chapel story here on Orkneyology.com. Thank you, Inga.
Read her story:

"Long, long ago a man came to Orkney
from a remote land.
As he set his foot on these shores,
the locals stared at him in curiosity and fear...
It looked as though the currents had shaken him so hard,
that he had almost lost his human features...
Only one local girl seemed
not to be frightened by him..."

The Melted Heart
By Inga Sempel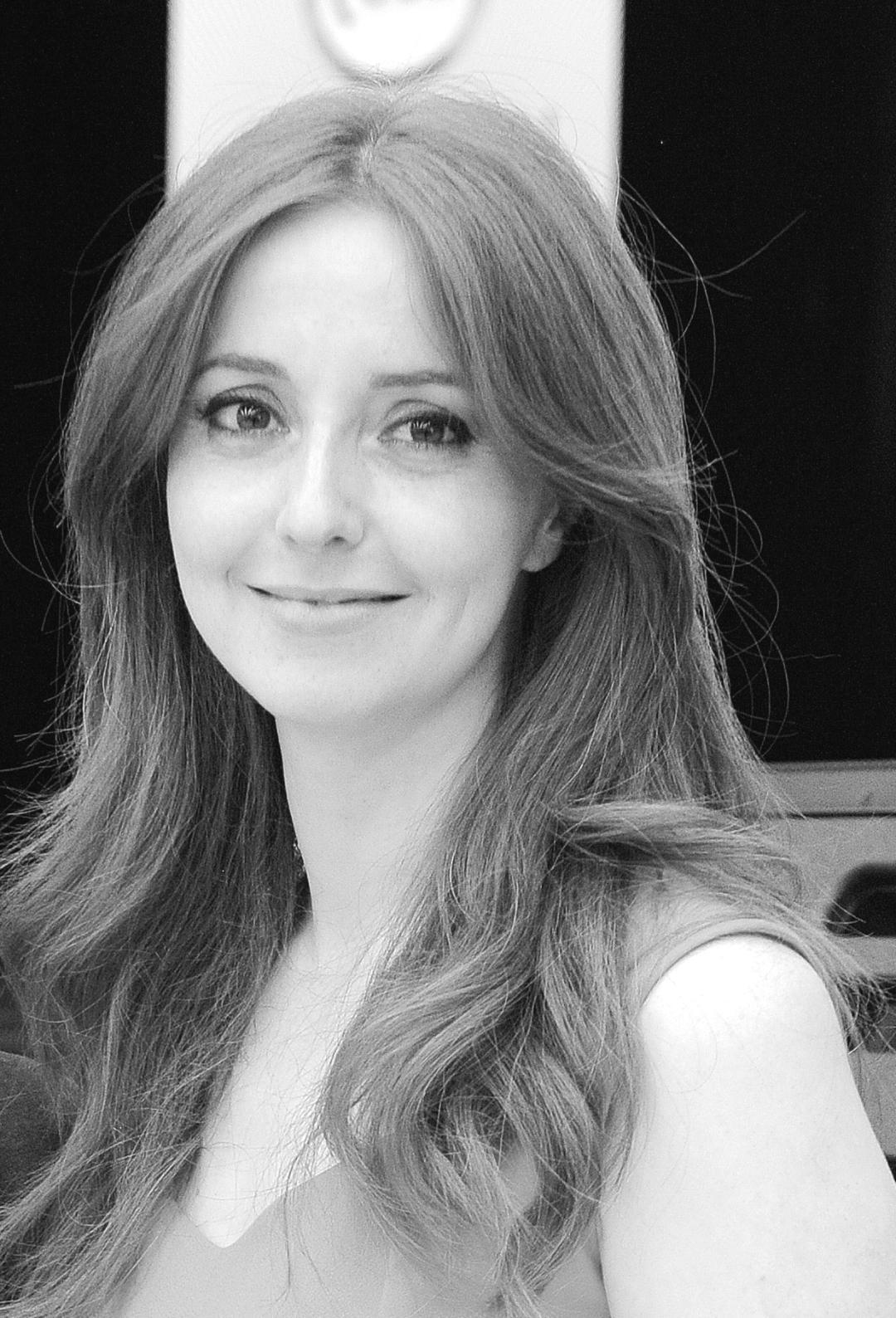 When I visited Orkney for the first time, I had no idea of what was awaiting me.
I was touring the north of Scotland with my husband and we had only one day that was free of plans left; the hotel owner in Thurso suggested that we should go on a day-tour of Orkney.
As the bus pulled over the small car park near to the Italian Chapel, my much-dreaded feelings that I was about to visit an "Italian-style" café with a chapel theme rapidly vanished when I saw the colourful façade of a corrugated hut…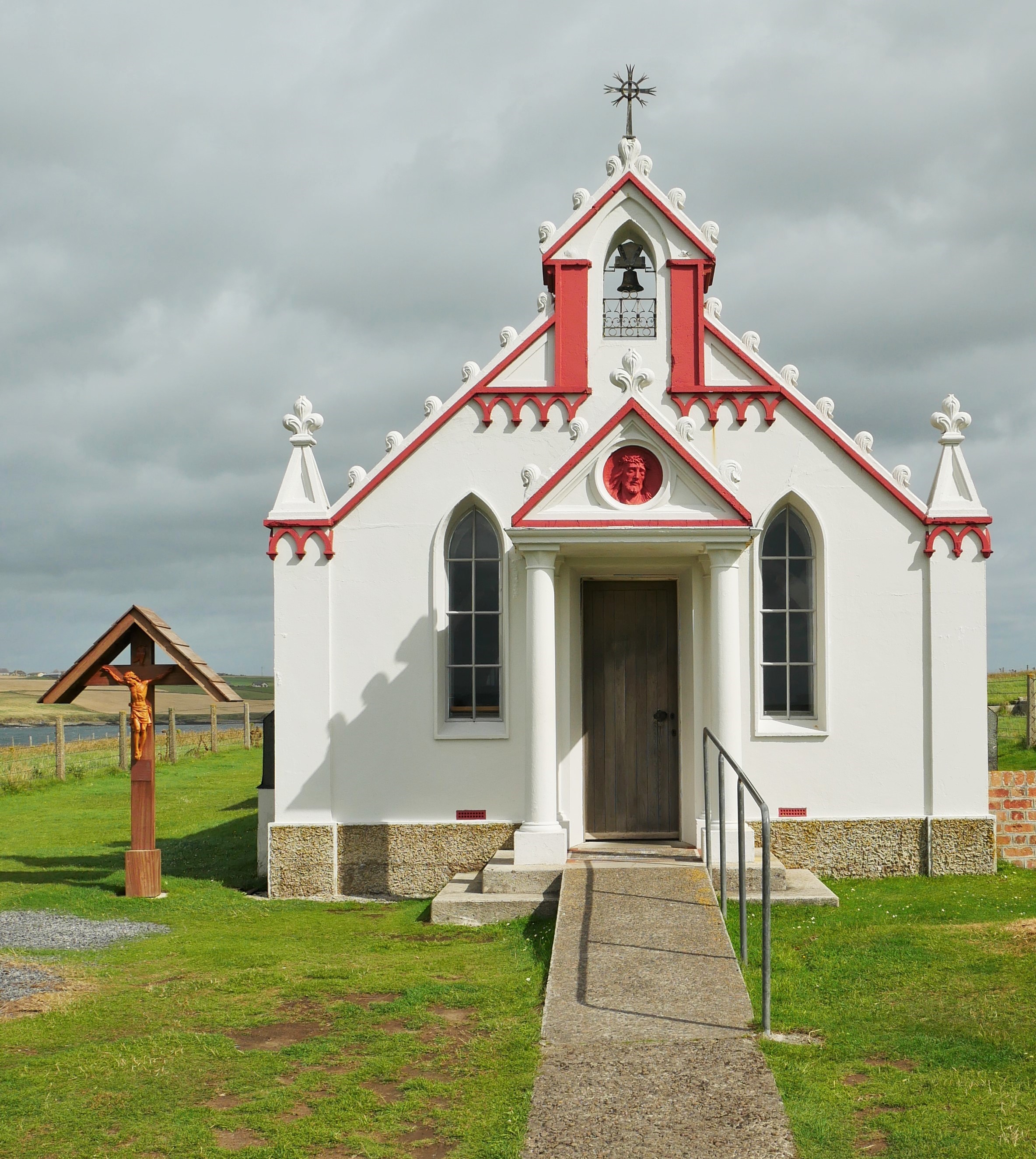 The sea was choppy that day, the sky gloomy and my husband and I could hardly make ourselves heard because of the wind.
So, we simply frowned at one another whilst diligently following the queue of tourists inside the building.
And inside I was.
I suddenly felt home; the use of perspective, the style of the paintings, the harmony of the architectural elements, the soft intricacies of the iron gate…only an Italian mind could have conceived all that. It was as though the whole Italian artistic tradition was concentrated within those curved, fragile walls.
And then the sea outside, whose roaring could still be heard and seen through the small windows.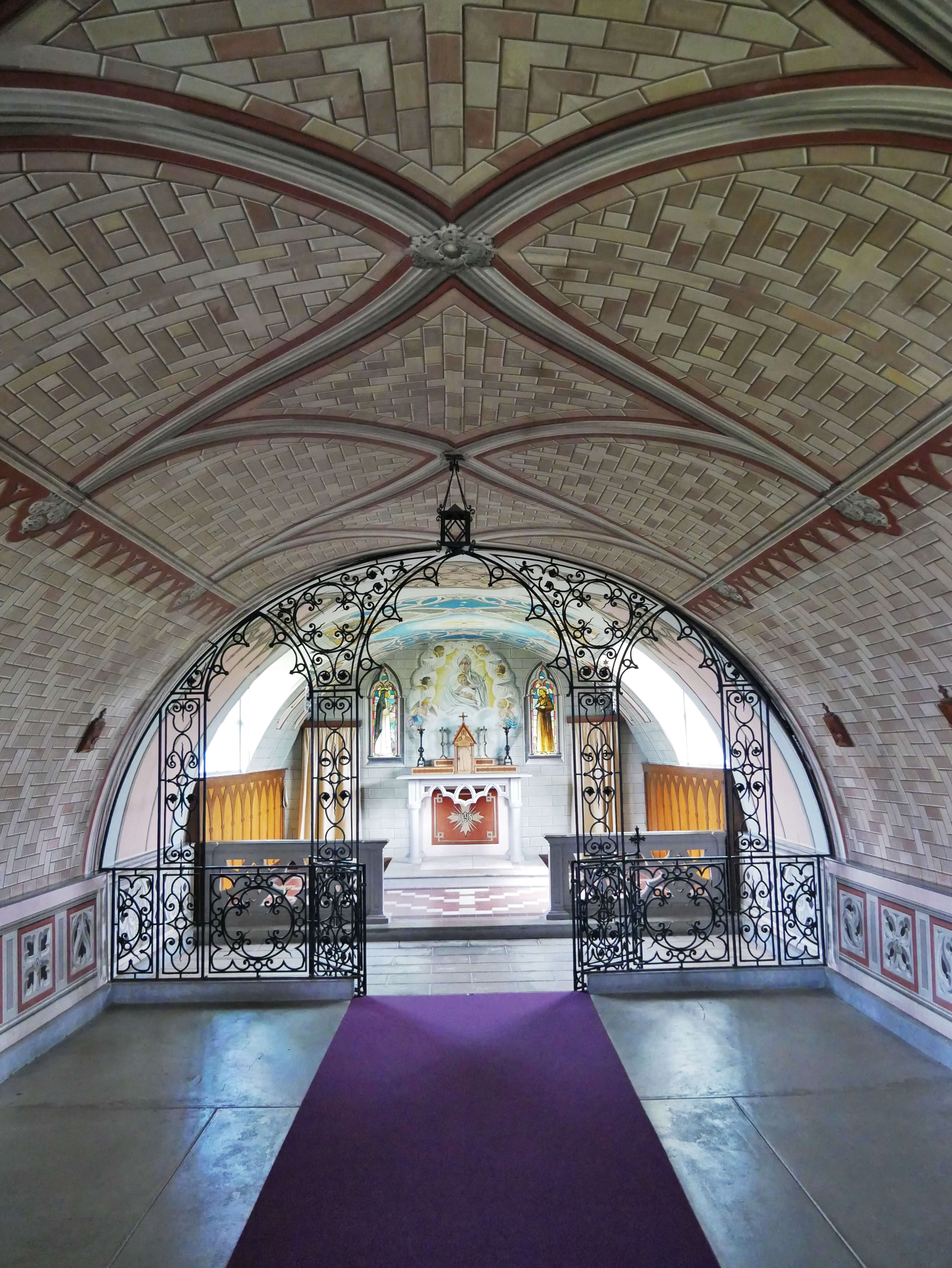 I know the warmth of the Italian sun very well, and I still could not understand how that artwork and those rough waves could come to live together.
Like many Italians I didn't know anything about Italian POWs in Orkney during WWII, so when the tour guide explained how that isolated chapel came into existence and what its relationship to those block barriers outside was, I immediately knew that there was a story to be told.
My storytelling mind started racing and before I was back at the hotel, I was already scribbling on my notepad, my husband shaking his head at how another holiday had suddenly become a new work project.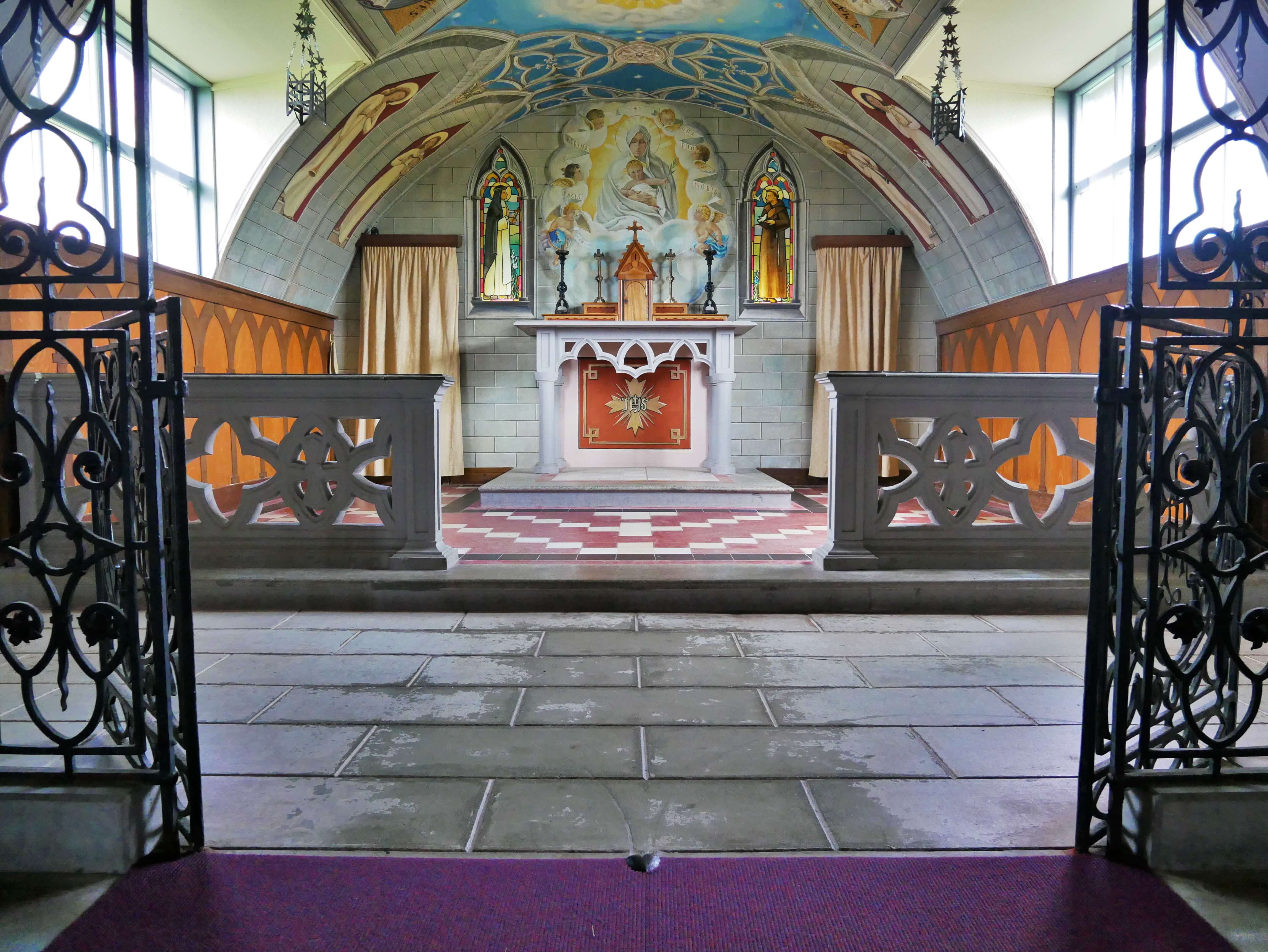 That is how The Melted Heart was born.
I knew that there had already been similar stories about the Italian POWs, either as films or books, so I wanted my story to be not just a nostalgic representation of the past, but also an appeal to today's younger generation.
Inspired by those historical events and their real protagonists, I wrote a drama about a young Orcadian woman, Cora, and a young Italian man, Guido; both carrying the wounds of the war on themselves, their search for freedom from their present respective situations, embarking separately and together in a fight for self-determination, for their right to choose their own life path.
It is a story of freedom, strength and devotion to oneself and to loved ones, narrated by an old traveller - the symbol of the rich Orcadian storytelling tradition - who links the past to the present.
Through a raw and lyrical tone, the story recalls Shakespearian dreamlike echoes, but it lingers on the realistic details of death too. It combines the claustrophobic scenarios of despair with the boundless flights of hope.
The script is the result of extensive research on the war period and on the history of the Orcadian and Italian communities at that time. It has been met favourably by the POWs' families and the Orkney Museum & Archive and Italian Chapel Preservation Committee.
During the script development I consulted Orcadian historian and storyteller Tom Muir and a beautiful friendship blossomed.
Without his help, my story wouldn't be as rich with historical insights as it is. I want to thank him for the possibility he's given me to talk about my work.
To the readers of this article, I encourage you to visit Orkney as soon as possible and to head to that small, isolated building on Lamb Holm that speaks of forgiveness and peace amongst people.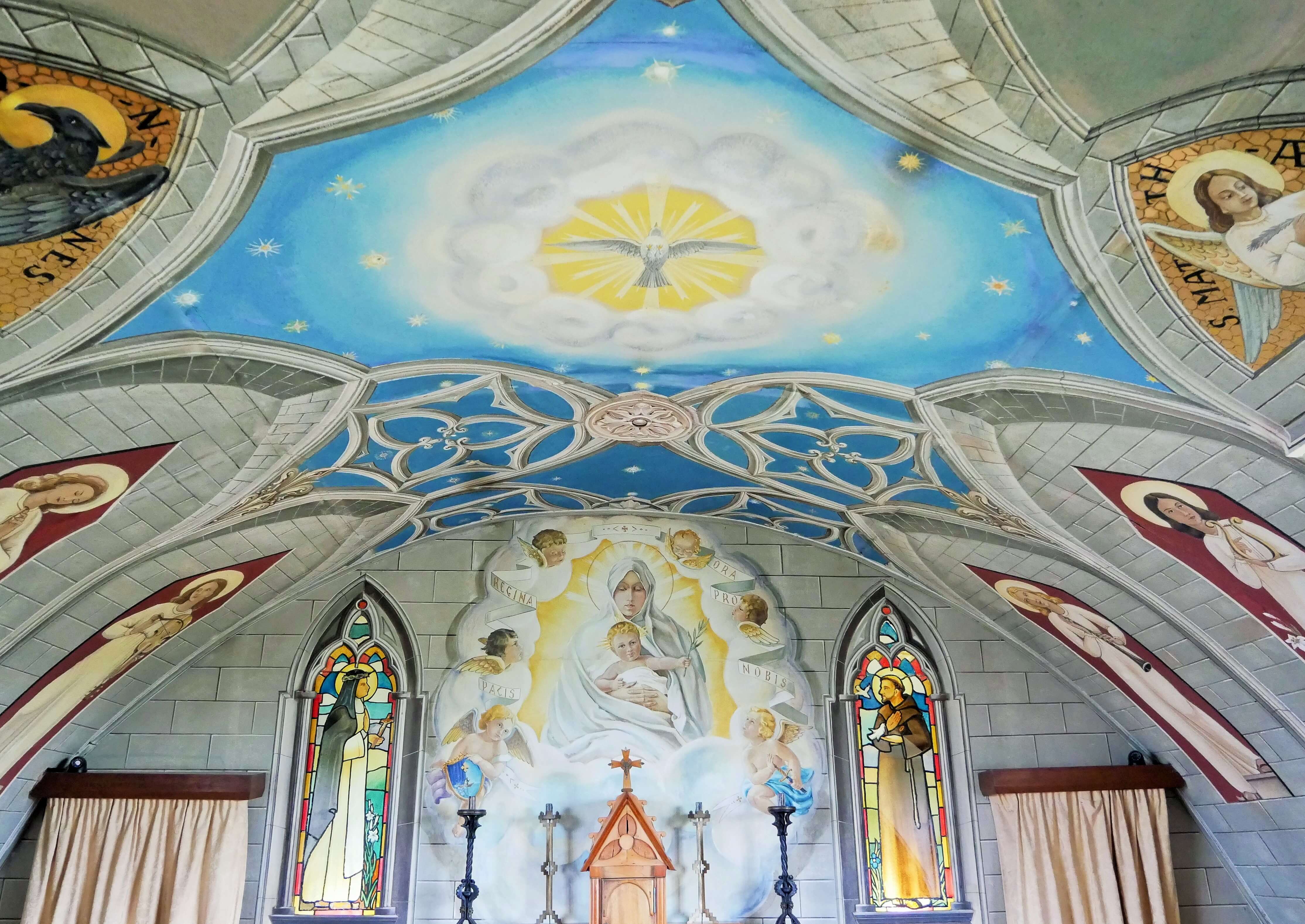 "The young man had cast that iron heart for his lover,
using this sand, because she had once told him
that here is where she would come
to let the sea soothe her soul...
So, he decided that his heart had to remain here as well...
In this land... With her.
And that is how he turned the story of a war
into a fairy-tale."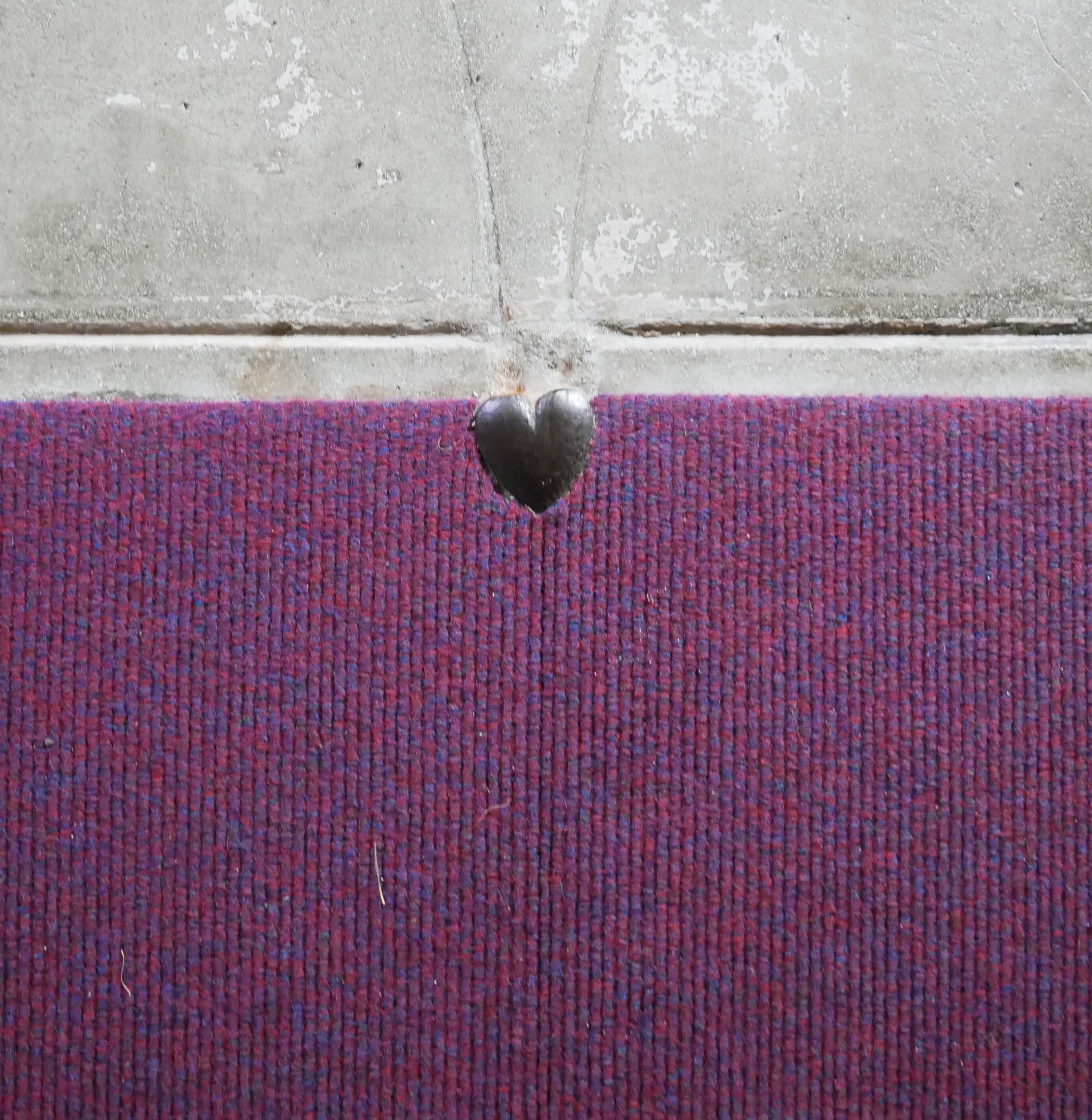 For more information on The Melted Heart, please feel free to contact Inga via ingasempel.com.