Visiting Orkney Tips from a
Local Expert

~ Meet John Foster ~
Orkney Trike Tours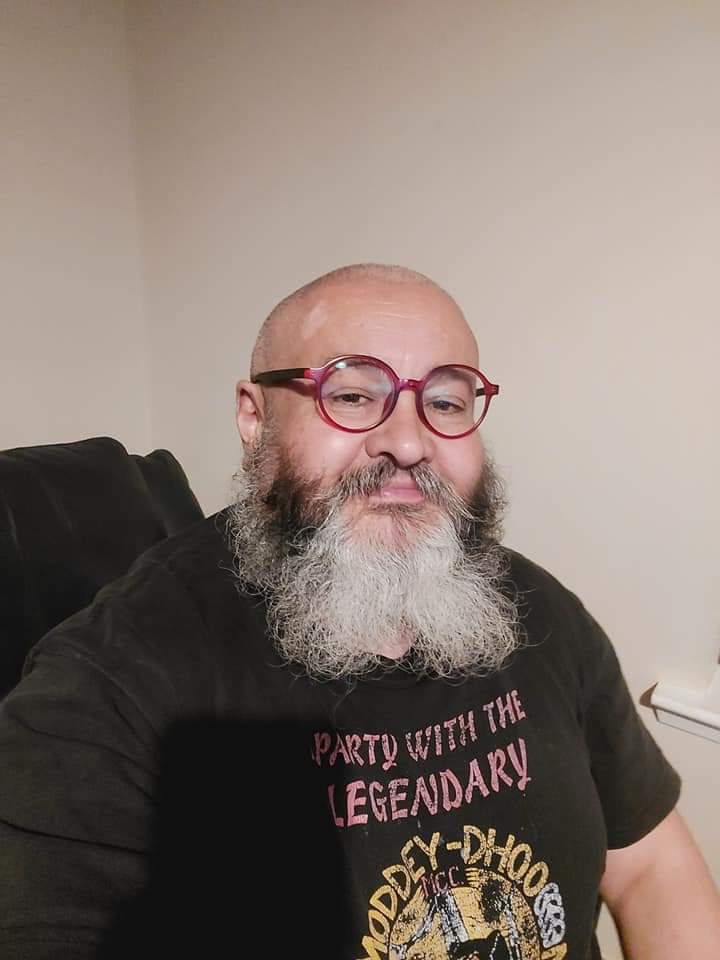 John, sporting his post-lock down haircut
We're happy to introduce a very unusual Orkney Islands tour guide, our friend John Foster. Thanks to John for sharing his interesting story and some Orkney visiting tips!


Welcome to Orkney Trike Tours.
My name is John and I am one of the few professional motorcyclists living and working in Orkney.
A professional motorcyclist - a dream job for some - and like the rest of my life it just happened, no planning involved.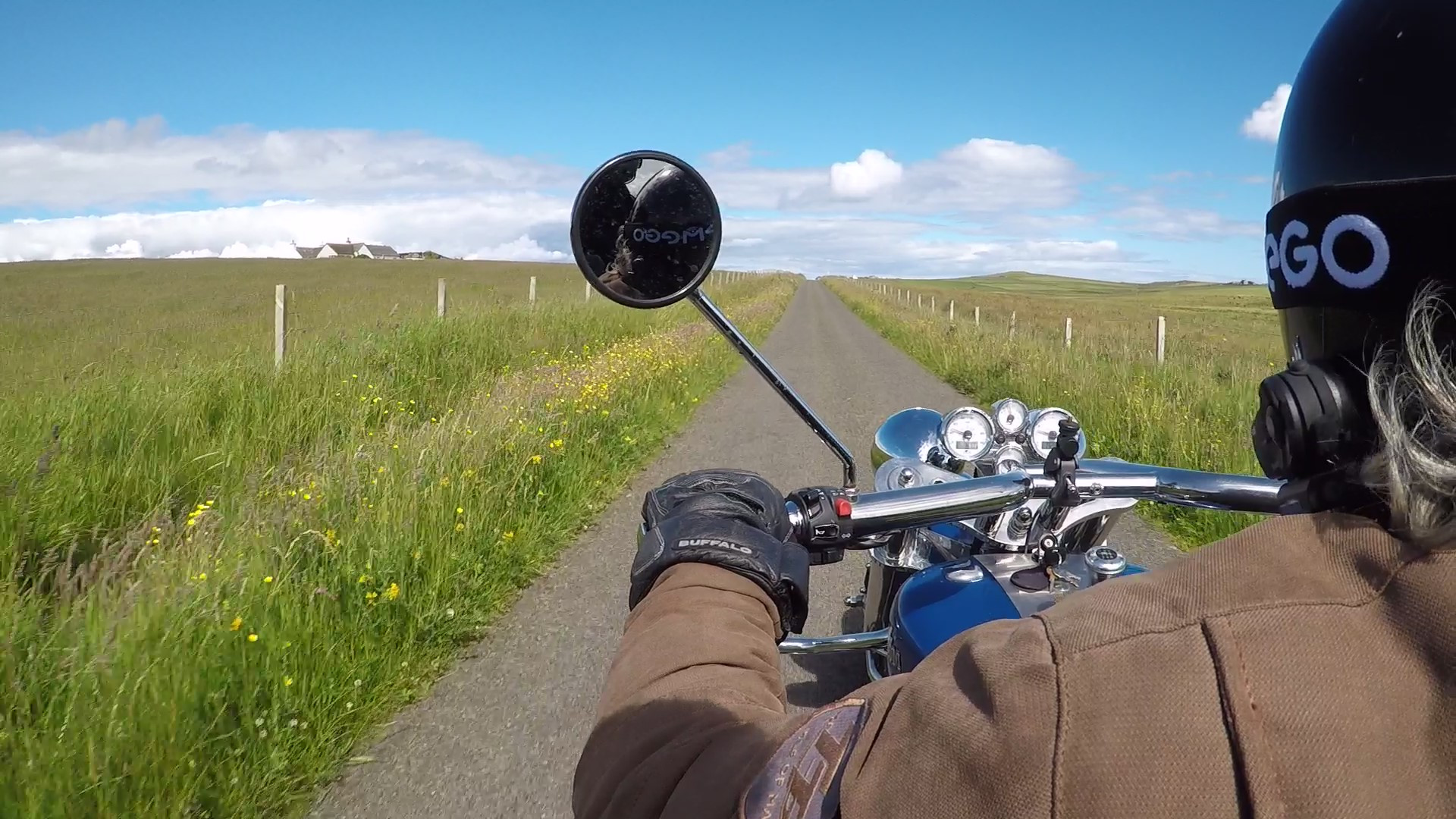 So how did I get here in Orkney? How did I turn a hobby into a career?
I never had a grand plan in life. I just took opportunities as they appeared.
I left school in 1975 to discover I needed to work, something I had avoided. At first I was a builder, then a surveyor on motorways before jumping ship and becoming a Registered General Nurse, training in Harrogate.
More training followed through the years - District Nursing then as a Registered Children's Nurse. Eventually I worked for Yorkshire Ambulance Service after yet another post grad course, this time in emergency pre-hospital care.
Here I drove Volvo patrol cars, answering 999 calls and working as a paramedic. All of this was unplanned and just sort of happened. It's a crazy world.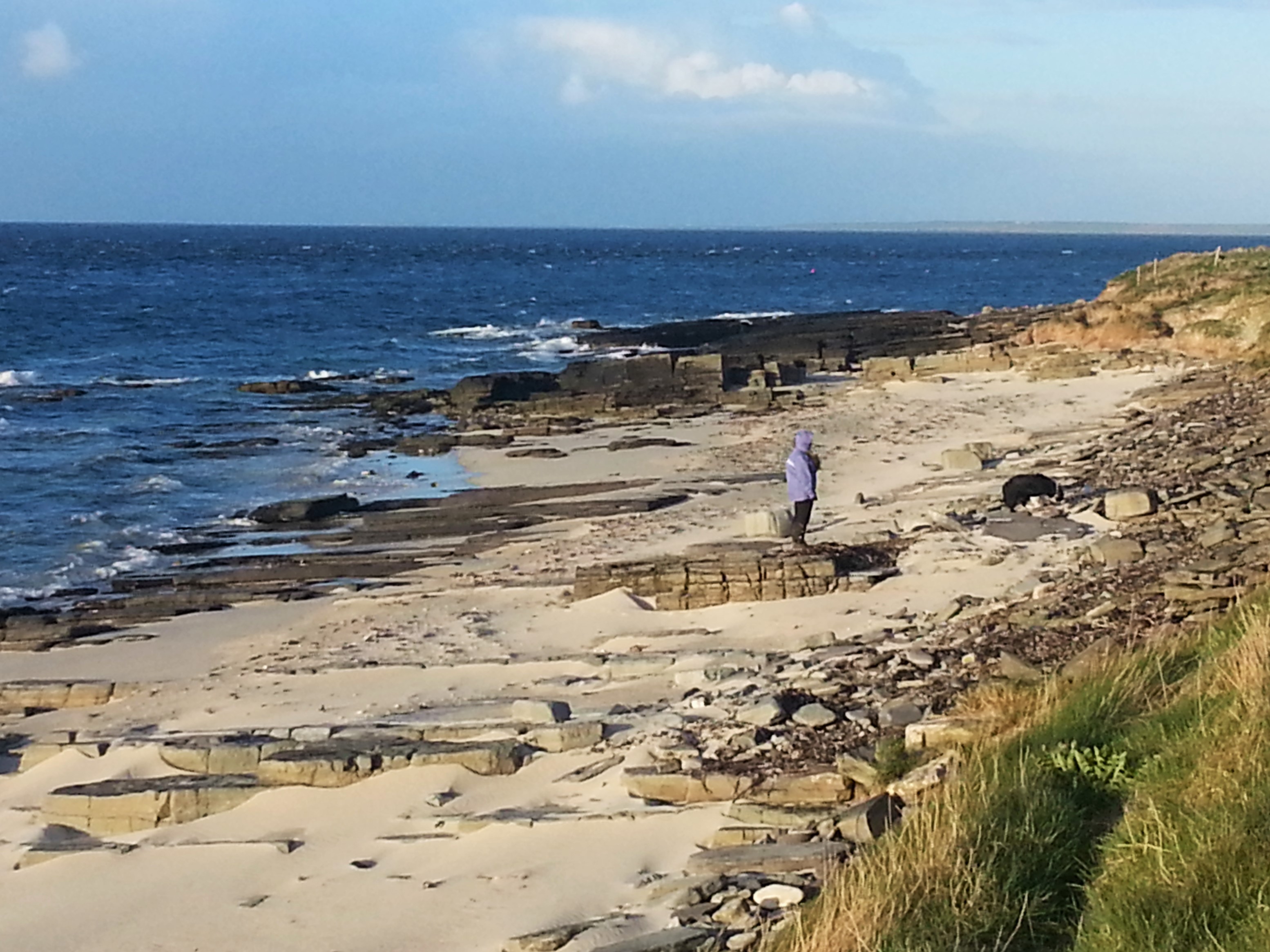 My final nursing "adventure" was working as a nurse practitioner on the island of Shapinsay, in 2012 - a dream job.

Unfortunately illness meant I had to take early retirement.
When I recovered some of my health back, I had the idea of being a tour guide and combining it with a motorcycle, eventually settling on a German built "Boom Trike".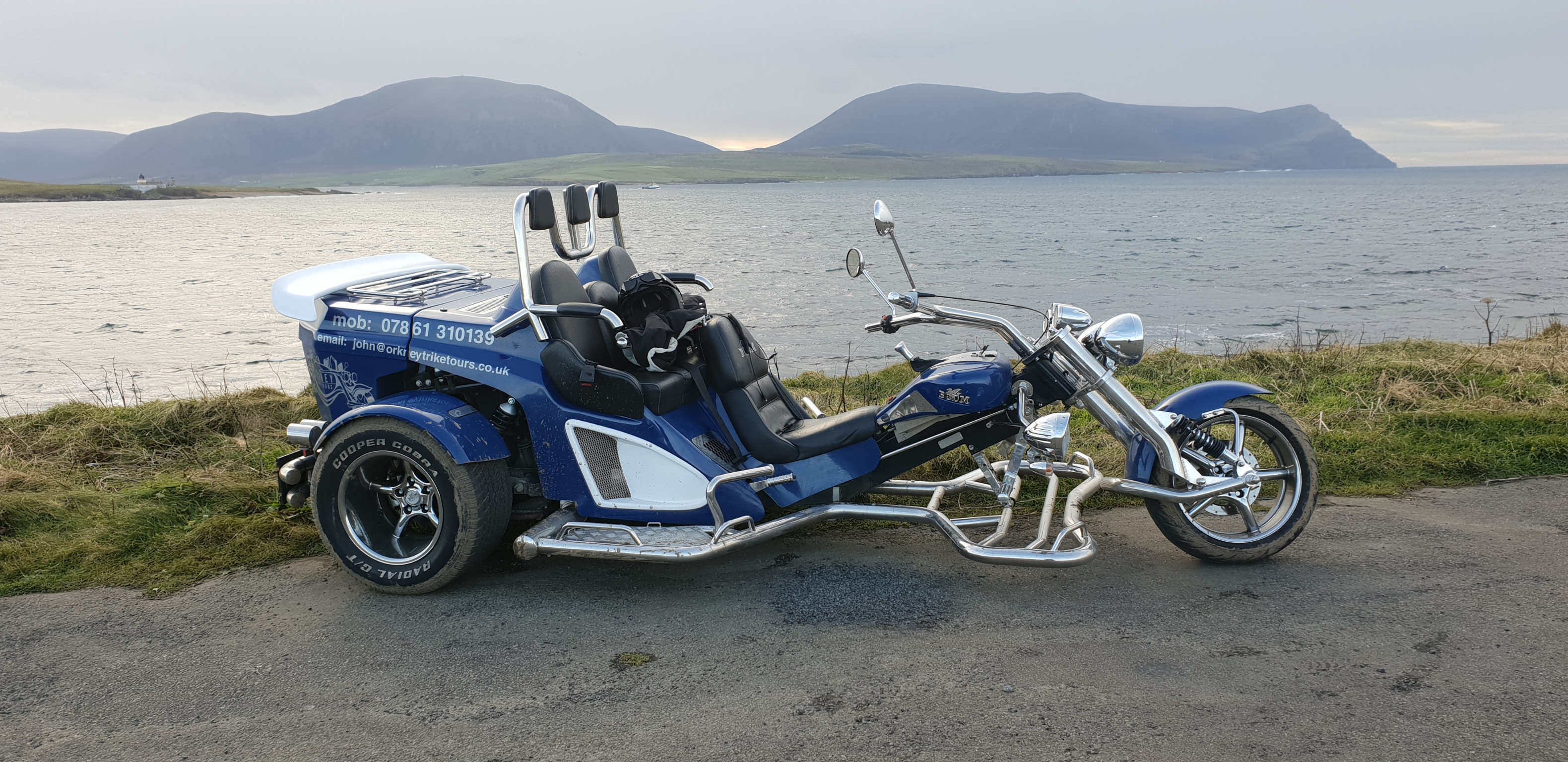 Roots
My roots are Lincolnshire and South Yorkshire, not Orcadian. My father was a Yorkshire man and my mum is Malaysian.
I consider my roots British, but my DNA has approximately 30% Viking and 6 % Polynesian (no idea where that is from), East Asian, Iberian Peninsula (my mums maiden name is Lopez), French (I think my great grandfather was French), and English.
So I am a real person of the world. Although I joke that I am a Polynesian Viking.
I am Married to Gillian, and we have 3 children all grown up, two of them still living in Orkney.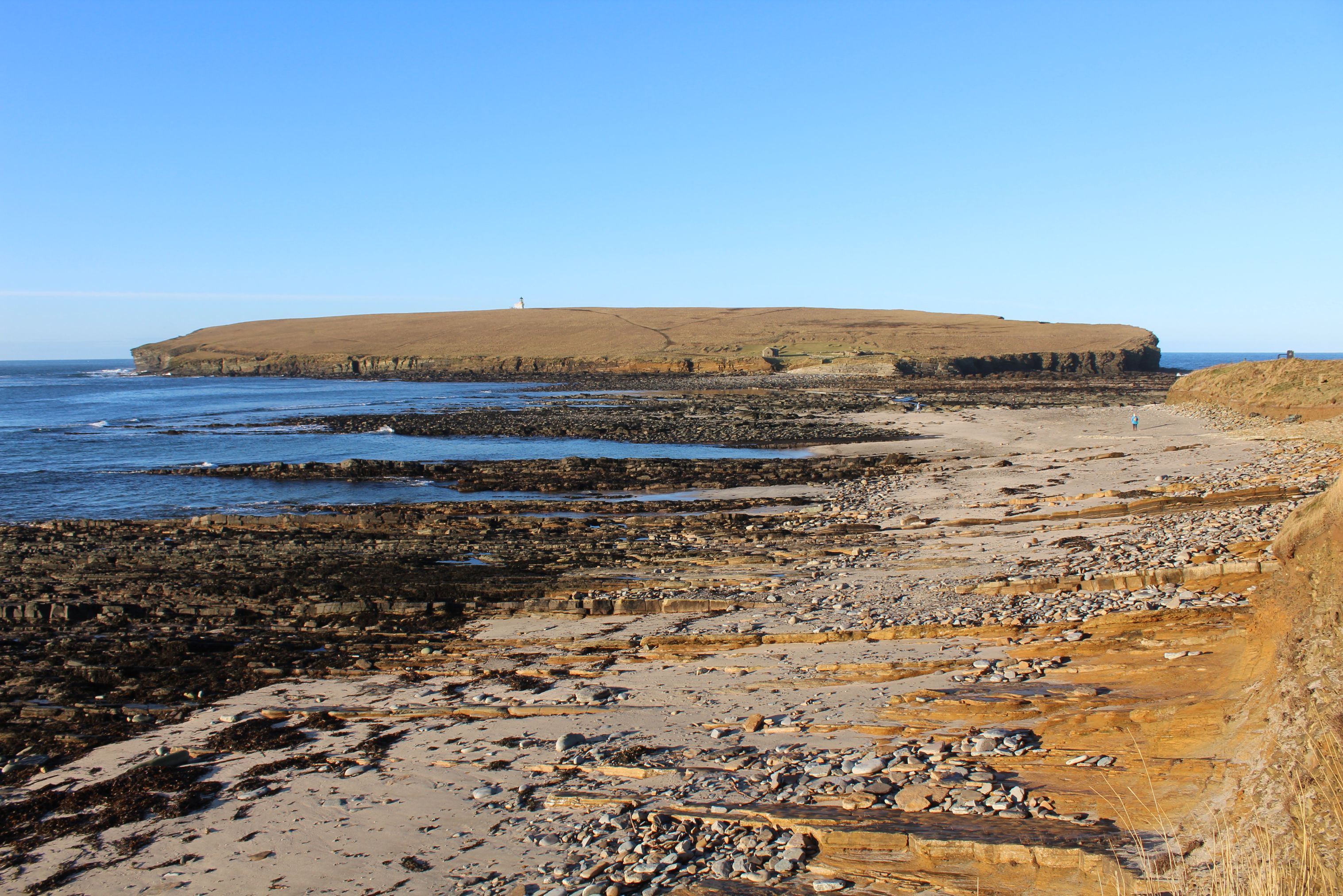 We never had plans to come to Orkney.
In fact, we had never been here until I came for my interview after finding an advert for a job in a magazine. We both thought of it as our last big adventure before retirement. The worst that could happen was that we wouldn't like it and would return to Sheffield.
I was offered the post after the interview, but Gill and I decided to give it two weeks before we would make a final decision.  After all, visiting Orkney for 4 days in June left us in "holiday mode". We needed to consider how we would feel with the long dark winters.
After just one week Gill said we had best accept the job, so that was how we got here. We love living here in Orkney so much, so we have never considered returning south.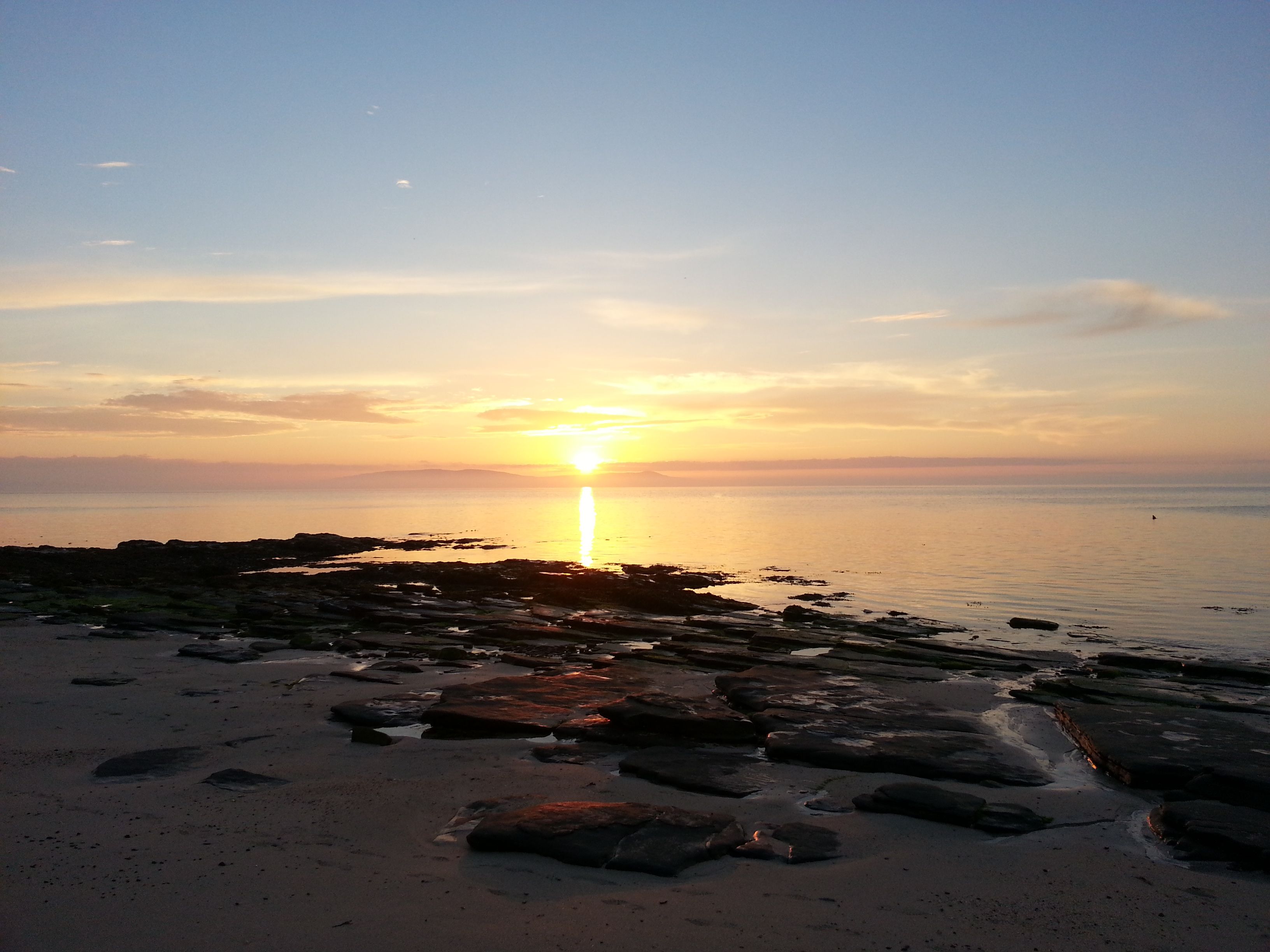 The first four years in Orkney we lived in Shapinsay, and a bit of me will always be there.
I was welcomed to the island and accepted almost from day one. Although some on the island were taking bets if it was me or my mate, who helped me move here, who was going to be the new nurse.
Everyone more or less didn't choose me. After all I was short, bearded, overweight and rode a motorcycle, not at all nurse-like.  
We moved to the Mainland at the end of 2016 and settled down in Deerness, not because we wanted to leave Shapinsay, but because my youngest was about to leave school. We thought if we lived on Mainland he would be able to find more work opportunities.
So if you were to ask me my favourite place in Orkney it would have to be "the Ness" in Shapinsay.
It has so many memories for me: exploring the coast line whilst walking the dog, watching otters, having beach bar-b-ques with family and friends and just sitting watching the tides and the sunset in the summer.
Relearning how to relax and let the world pass by.
In my busy world in England I had forgotten to savour the moment and not worry about the future. Shapinsay gave that back to me.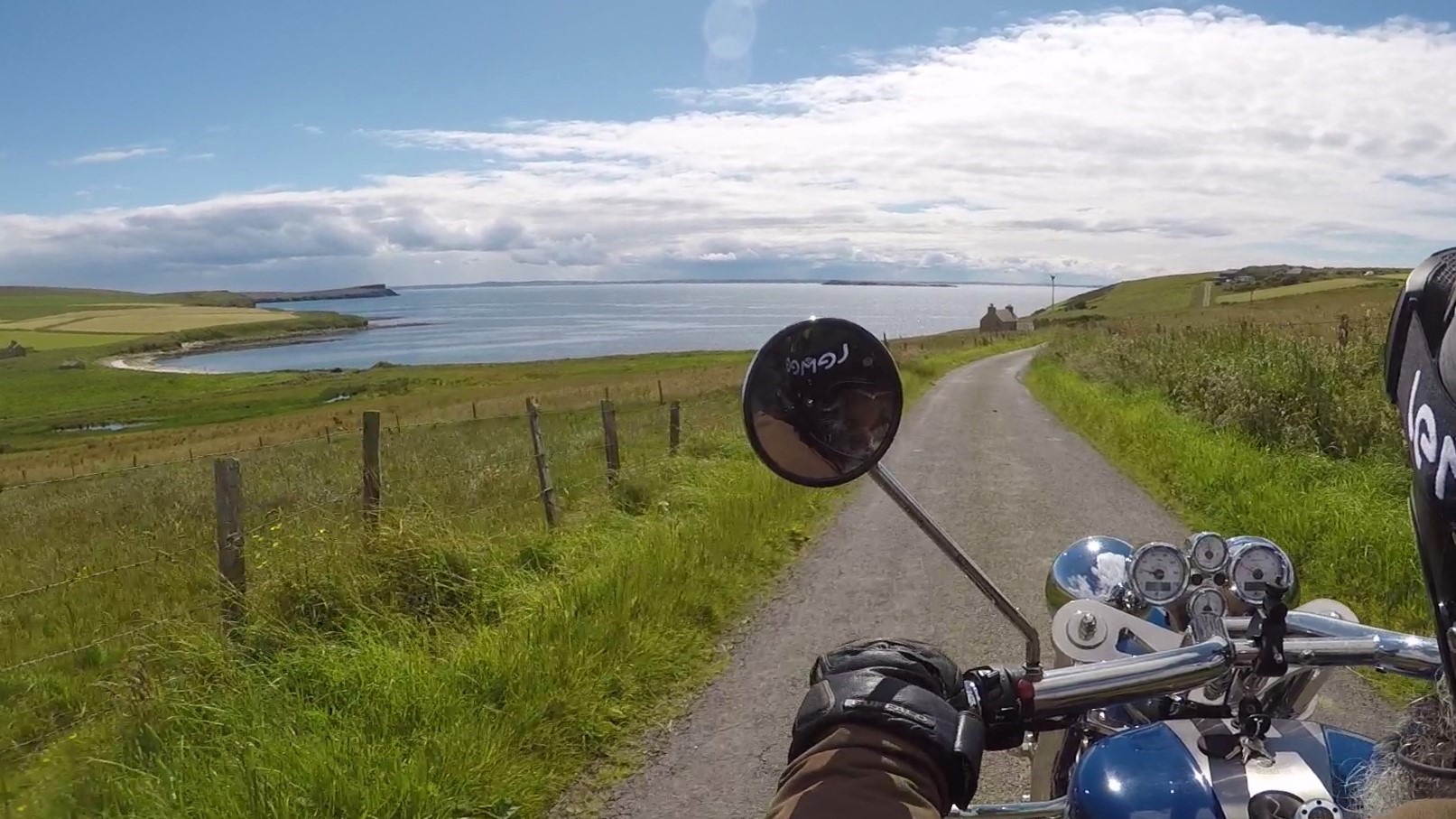 As a tour guide I show people around the many sites Orkney is famous for.
I also love to take them to less visited places which are just as interesting in their own way. Orkney has these by the bucket load.
Only in Orkney, for example, would you dismiss Rennibister Earth House as just a 3000 year old hole in the ground. Anywhere else it would be the centre of attention but not here, with 5000 year old Neolithic chambers nearby.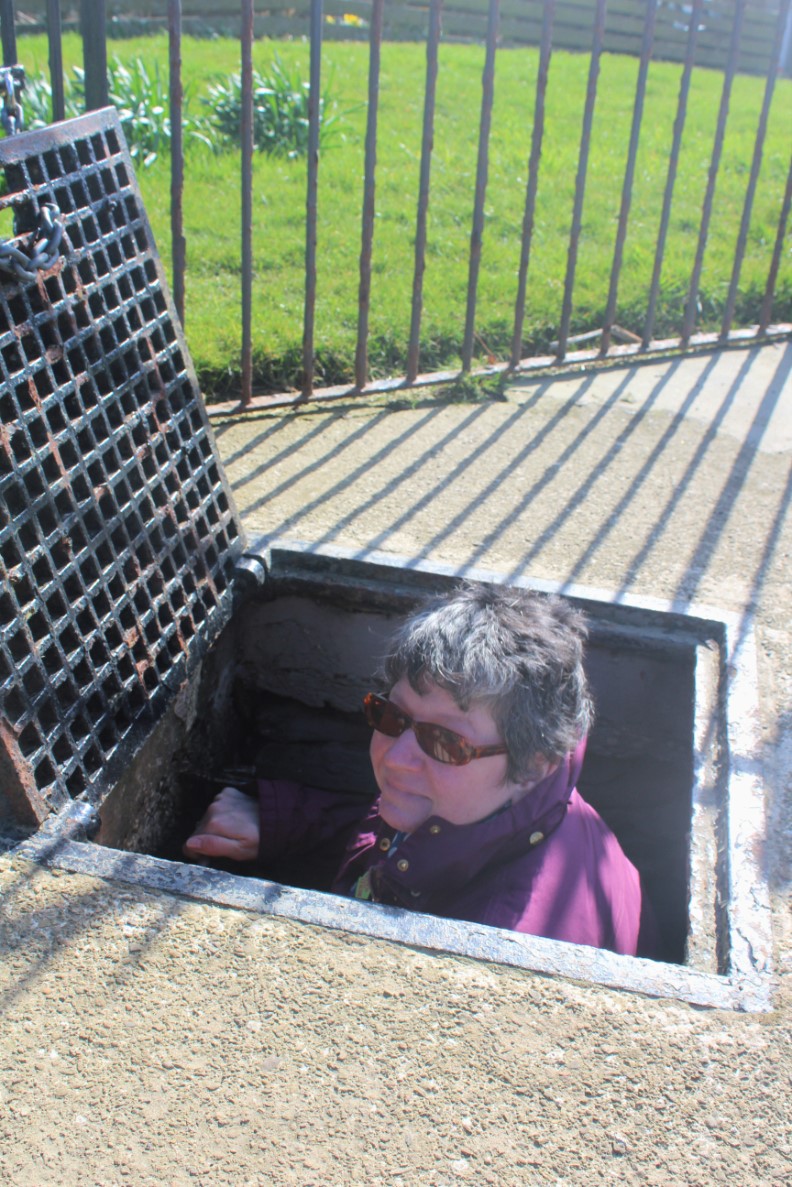 Gill, aka "the boss," at Rennibister
I have a soft spot for social history and try where possible to visit the farm museums, which I think are the hidden gems of Orkney. One is Corrigall Farm Museum, with its drying kiln, showing a lost way of life.
My favourite of the two is Kirbuster Museum, with its atmospheric firehoose and peat fire smoke filling the air. The neuk bed is in the same room which, with a little imagination, can perhaps show a connection with Iron Age brochs through to Neolithic stone beds.
This is especially poignant to my passengers who have family links with Orkney's past, as it is a tangible connection with how their Orcadian ancestors may have lived.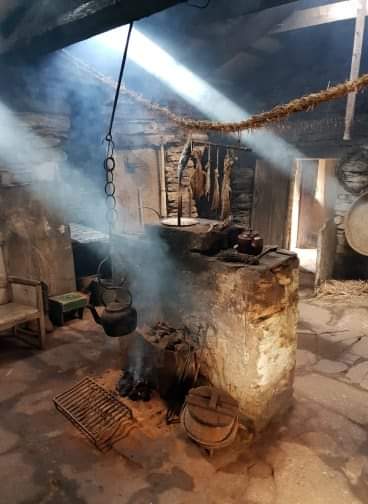 Ladies of a certain age ...
I've had many passengers on the trike and surprisingly the majority are ladies of a "certain age", mother and daughter being a common partnership.
If I am selling a tour to a couple, it's the woman that I need to sell it to. Women want to know if it is comfortable. Invariably the man's first questions will be, "How big is the engine?"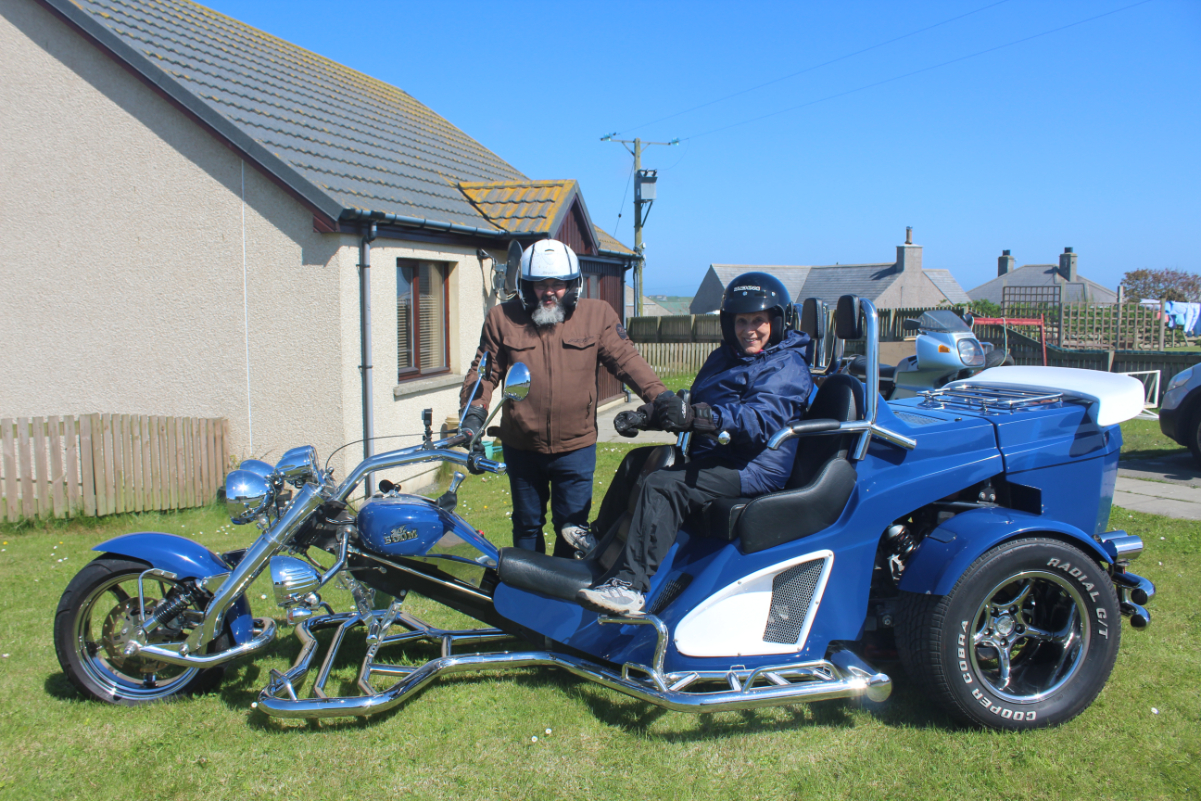 It sure looks comfortable!
Now let me set you a puzzle: my operating license says I can only take two passengers. I took a grandmother, mother and daughter - yes, three people - on a tour completely within my license requirements. How did I do it? (Answer at the end)
I am not a university lecturer. I am more of a story teller, bringing to life the places I see and visit.
Yes, I have to adapt to whatever knowledge level the guests have, but so often they want everyday stories of life as it was at the time the site was in use.
It is knowing how to expand and make things interesting but not straying into fantasy, unless you say it is.
I never lie. I just say it "could be" or it "might have been".
After all, if we just used straight facts on the Neolithic sites, as an example, it would be a short tour. We know where the sites are, approximately how old and sometimes where they got the material from.
The real questions people want answered are: Why are they here? What are they here for? And who put them here? These are the great unknowns.
Theories abound, so I always say just that. The art is to spin this out over 30 minutes whilst on the site and still keep their attention, making it real to the person I am talking to.
Knowing little facts and stories that happened there can change a dry lecture to an interesting trip through history.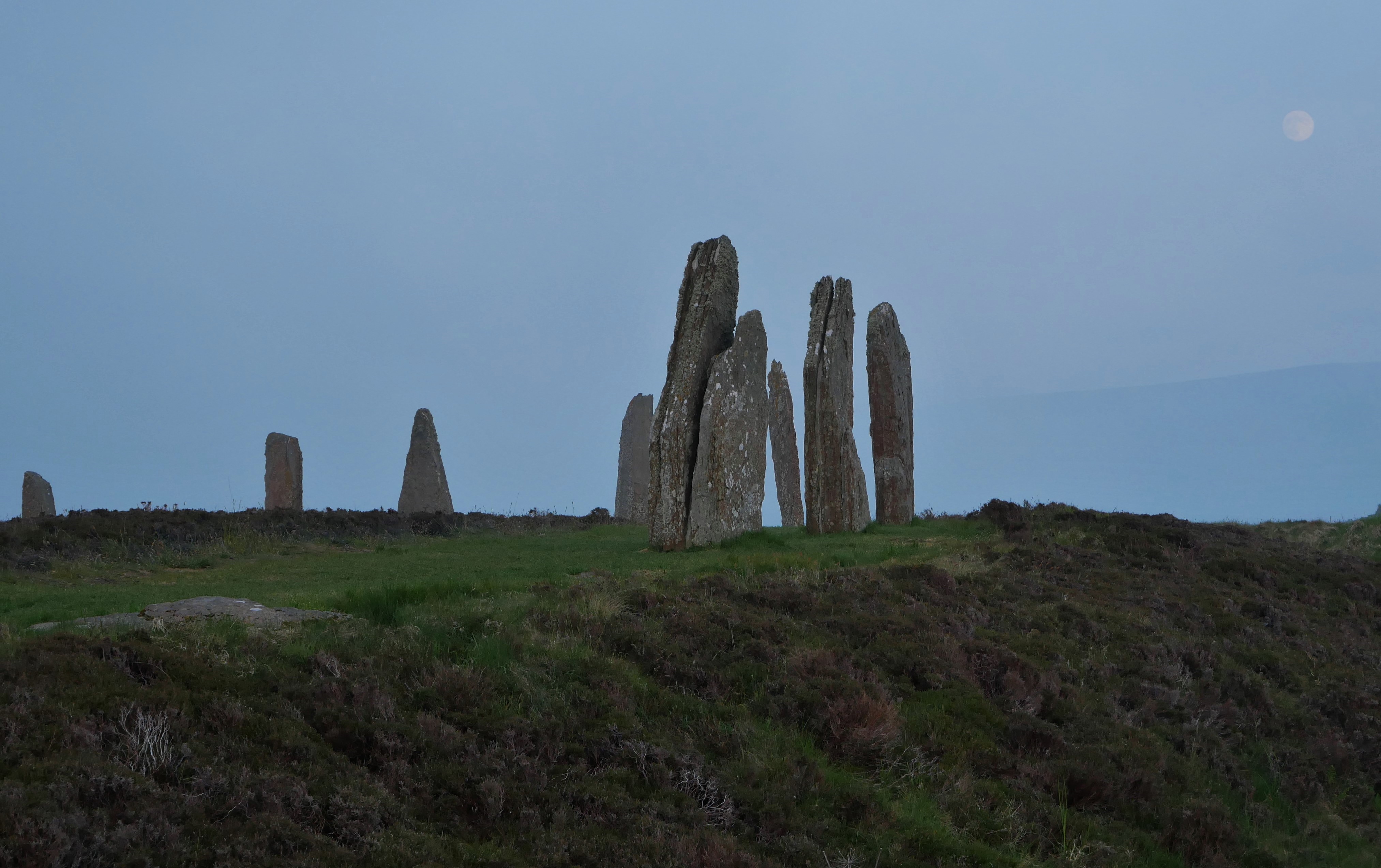 Although I have a great love of nature I usually avoid taking passengers to see it, as they say never to work with children and animals.
I am also famous for never having seen an orca. I always arrive just as they leave.
One exception is the Brough of Birsay walk to look for puffins.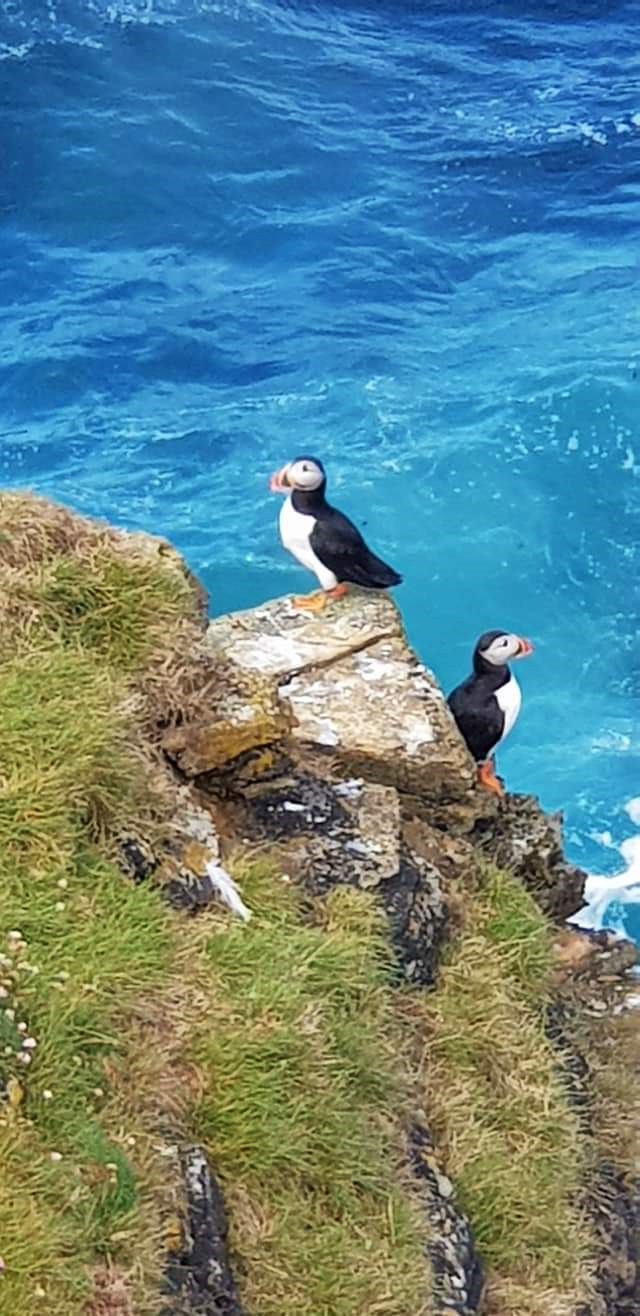 To see people getting excited when you find them is just a joy. I have to remind myself I get paid to do this.
From the causeway and its rockpools to the Pictish and Viking remains, not forgetting the sea cliffs, to the meadow full of wild flowers and the lighthouse at the top, the Brough of Birsay is a great walk to show Orkney off at its best.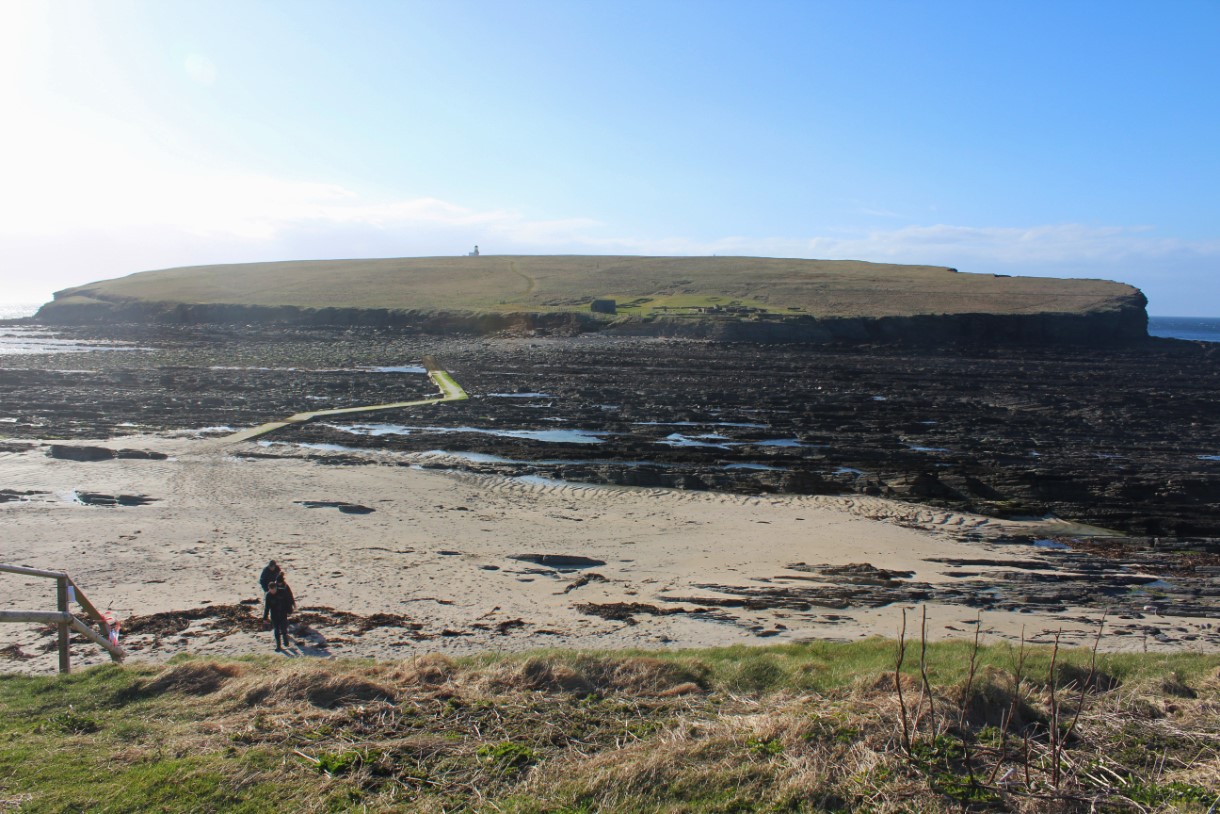 The only other "wildlife" I hunt, is Primula Scotica at Yesnaby. A beautiful but tiny flower only millimetres tall, it's easily missed unless you know where to look.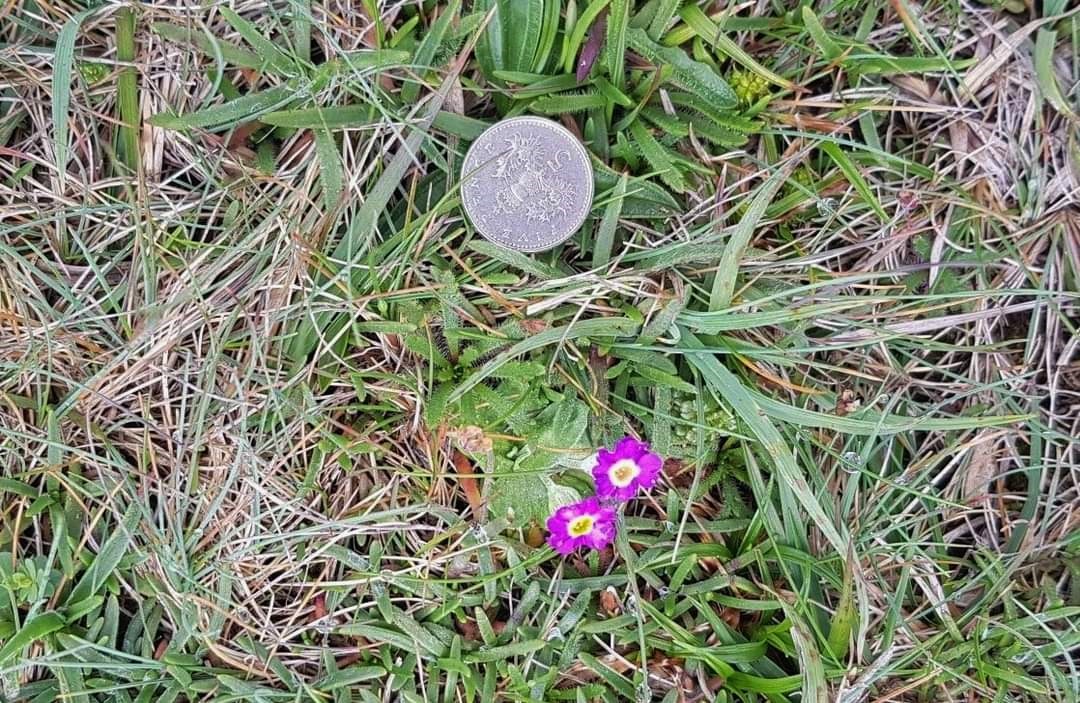 Well, its coming to the end of my ramblings about being a professional motorcyclist and Orkney tour guide, but before I sign off I'd better tell how I had three passengers on the trike and still kept within the law.
Grandmother was dead and had been cremated and her ashes were in an urn. Now, she had always wanted to have a go on a motorcycle so her daughter and granddaughter had brought the urn and they put it on the seat between them.
It takes all sorts of people to make Orkney a wonderful place.
Long may it continue.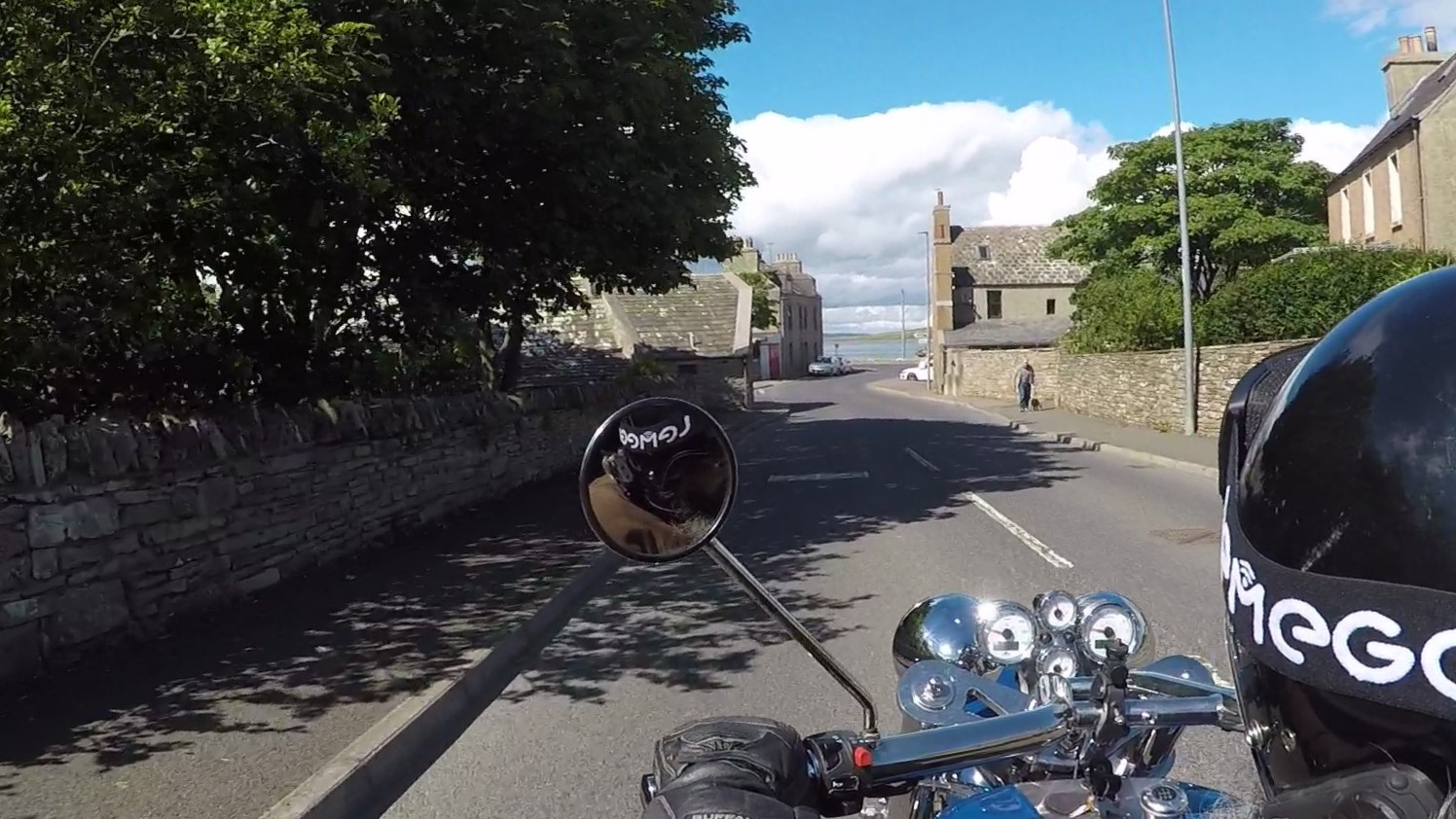 How to take a ride with
Orkney Trike Tours

Contact John here:

John and Gill's website: www.orkneytriketours.co.uk 
Facebook page: https://m.facebook.com/orkneytriketours/
Contact Orkney Trike Tours by email: john@orkneytriketours.co.uk