Italian Chapel Restoration

We're very grateful to our friend Antonella Papa, a professional art restorer from Rome. Antonella - also known as "the puffin whisperer" - shares with us her love of Orkney and its people and her story of the Italian Chapel restoration efforts.
Enjoy Antonella's story.
My Work at the Italian Chapel
by Antonella Papa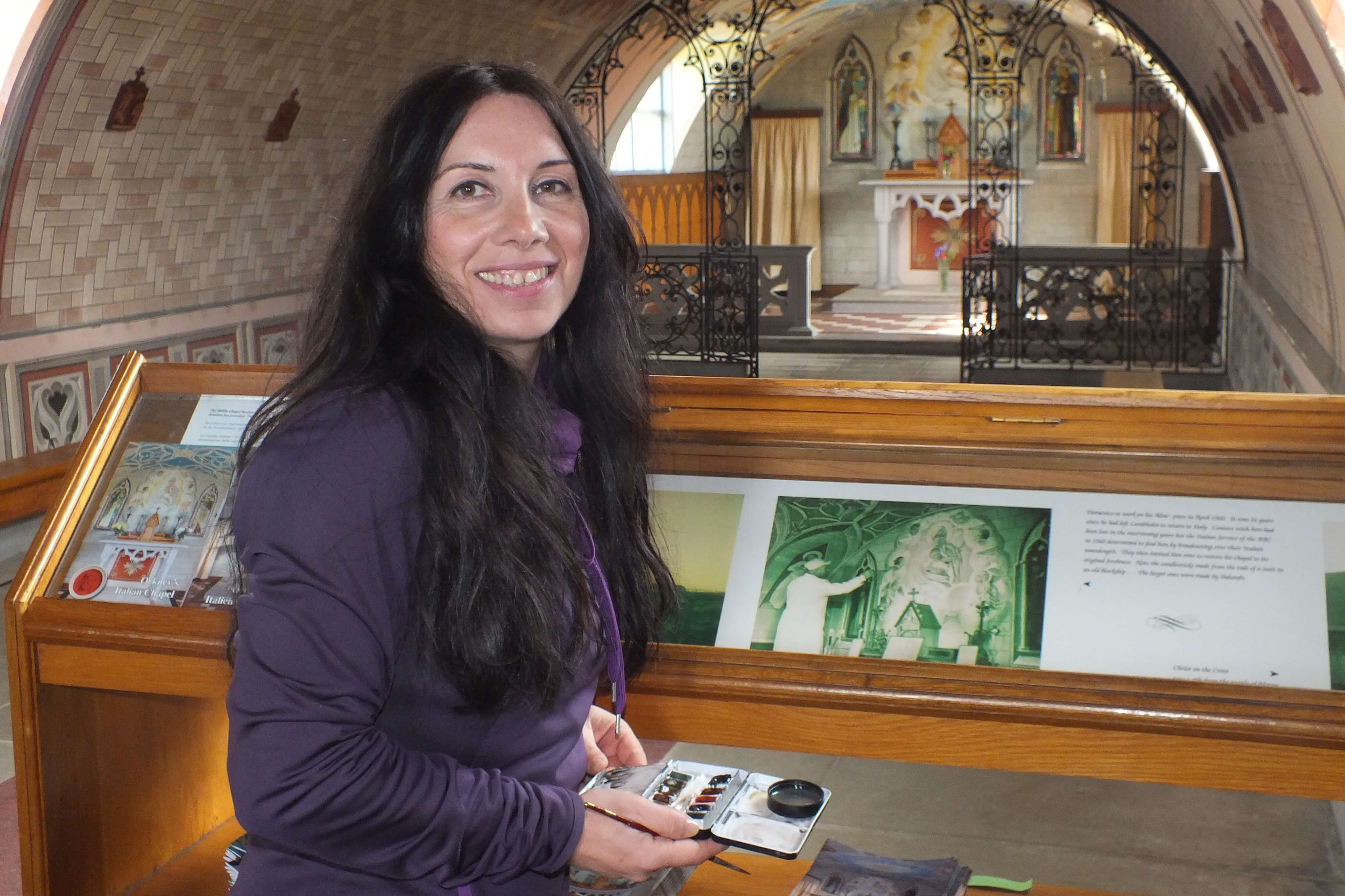 Photo courtesy of Antonella Papa
It's hard to believe what brought me to Orkney… It was an image. An image of Yesnaby cliffs.
I love cliffs, I love the Ocean. When I saw it I thought it was a place in Ireland that I had visited the previous year, instead I was told that it was in Orkney.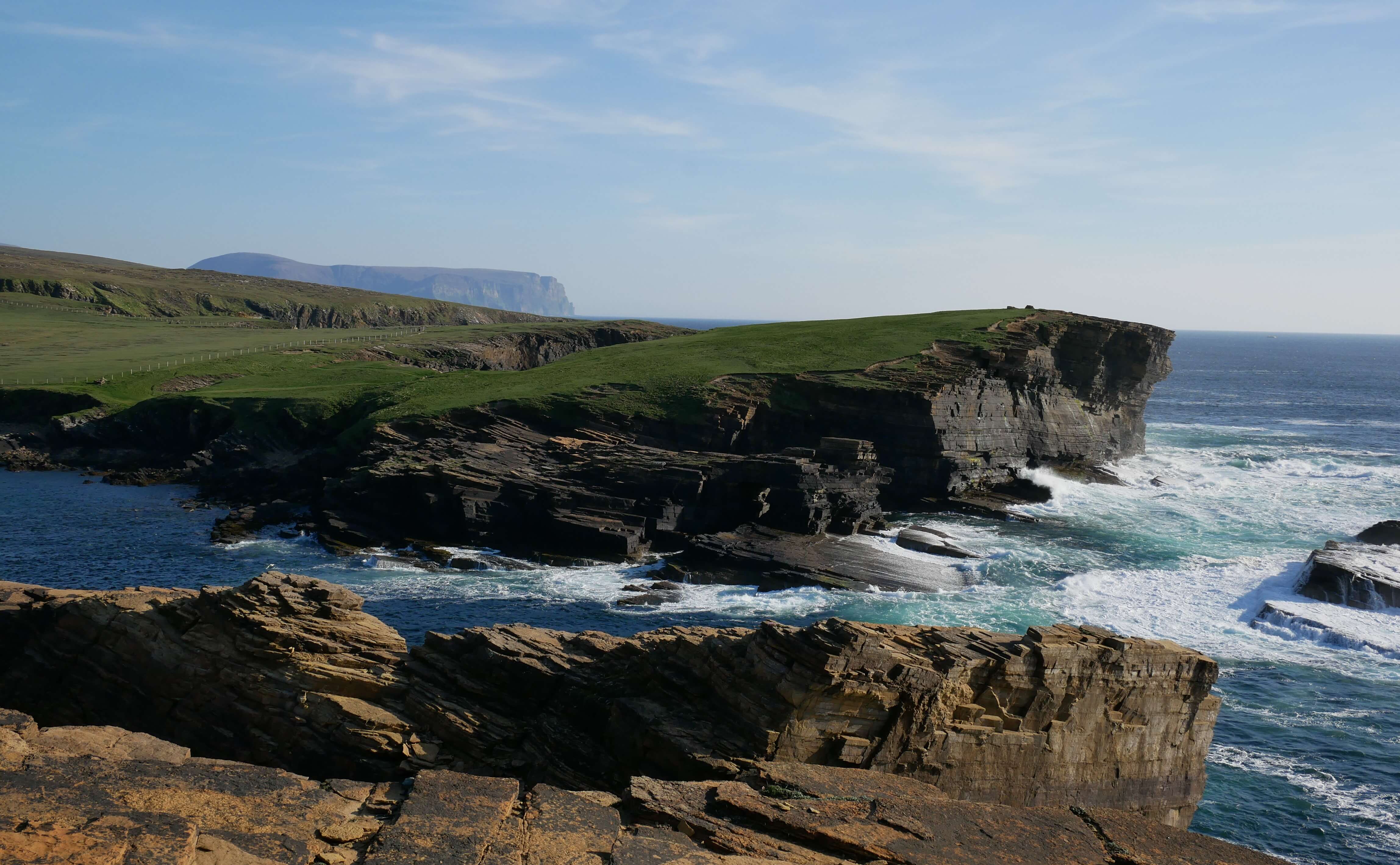 "Isole Orcadi" in Italian.
What a wonderful name, where are these islands? I have never heard about them. "Orcadi" sounds great! It reminds me the amazing creatures Orca, Orcas…

Searching on Google the first image that appeared (and the second I have seen of the islands) showed the Standing Stones of Stenness.
What a fantastic place, I said! I thought I had absolutely to see this place! It worked like a magnet to me.
The image of Standing Stones of Stenness drew me to Orkney!
First visit to Orkney
I decided to spend a week in Scotland in June 2009, and to drive from Edinburgh to Orkney on my own.
The journey was incredible. I loved every single corner of Scotland.
I took the ferry from Gills Bay to St. Margaret Hope. I drove to Kirkwall, and I explored for less than two days all West Mainland. I fell in love with Orkney immediately!
I went to Yesnaby and finally I saw the Standing Stones! It was absolutely magic!!!
It was too short anyway… I promised to myself to come back as soon as possible.

During that journey, I saw the Churchill Barriers, I saw all the shipwrecks, I saw Scapa Flow. I knew that there had been a base for the British Grand Fleet.
And I saw while driving that white building with the Italian flag…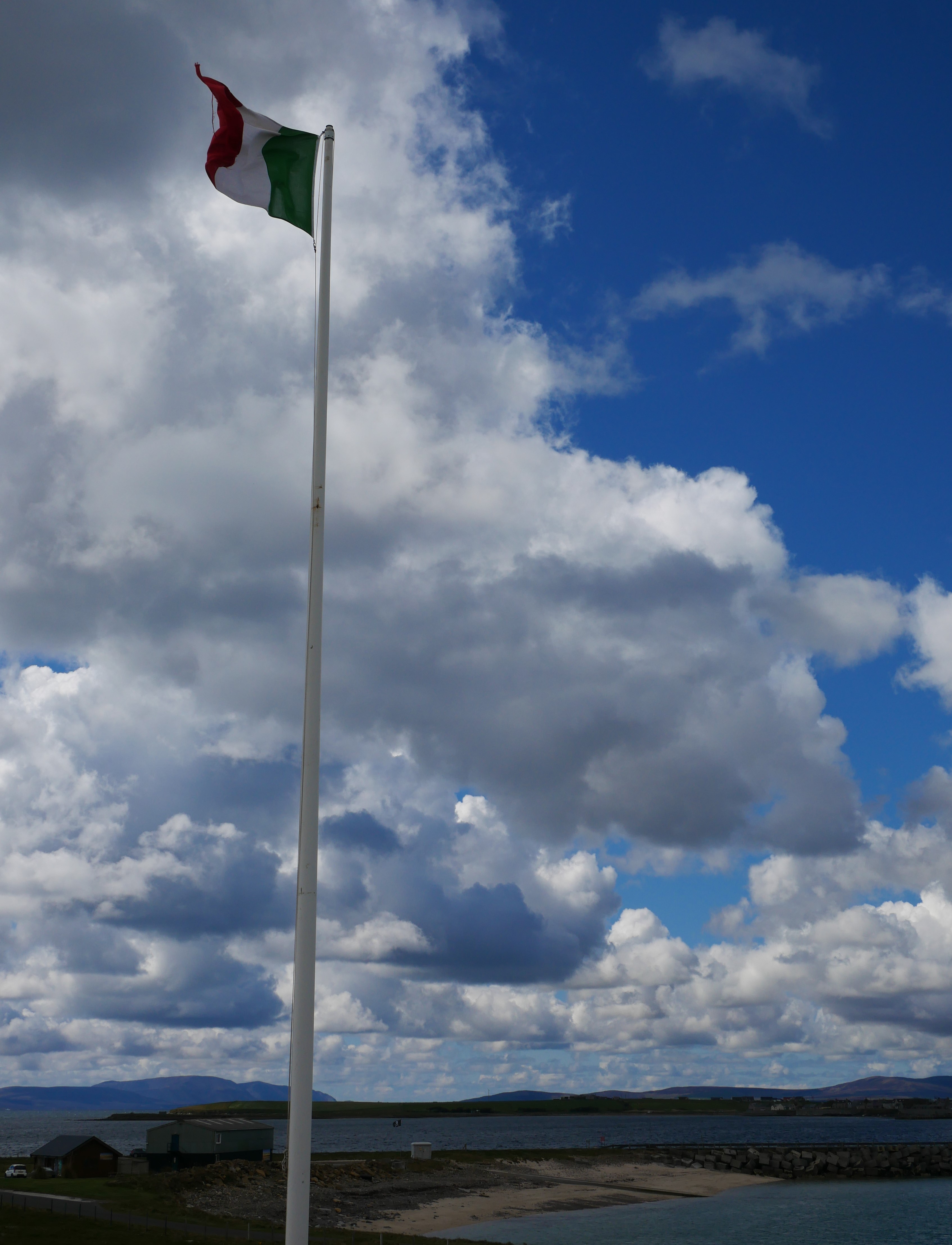 But because my journey was an escape from Italy, from the hectic and polluted city of Rome, I was looking for isolated natural places only.
I could see myself only on a high cliff surrounded by nothingness. Things about Italy and the War were not in my thoughts at all.
I came back to Orkney 2 years later and since then I have visited the islands, Westray especially, regularly 2 or 3 times a year.
The more I could see of Orkney, the more I wanted to know about it!
Why were the Italians in Orkney?
It was late in the 2013 that a question came to my mind.
"Why were there Italian people in Orkney?"
Searching on line, I discovered that the Churchill Barriers were built by Italian prisoners of war, spending all time working on that, that they left a Chapel completely painted and built with scrap materials.
I saw the photos. I realised how beautiful that work was, how many people were involved in its maintenance since its creation.
I found out also that there was an exhibition in Rome about its history and creation, and that a couple of PoW were still alive!
I decided that I wanted to visit the Chapel on my next trip.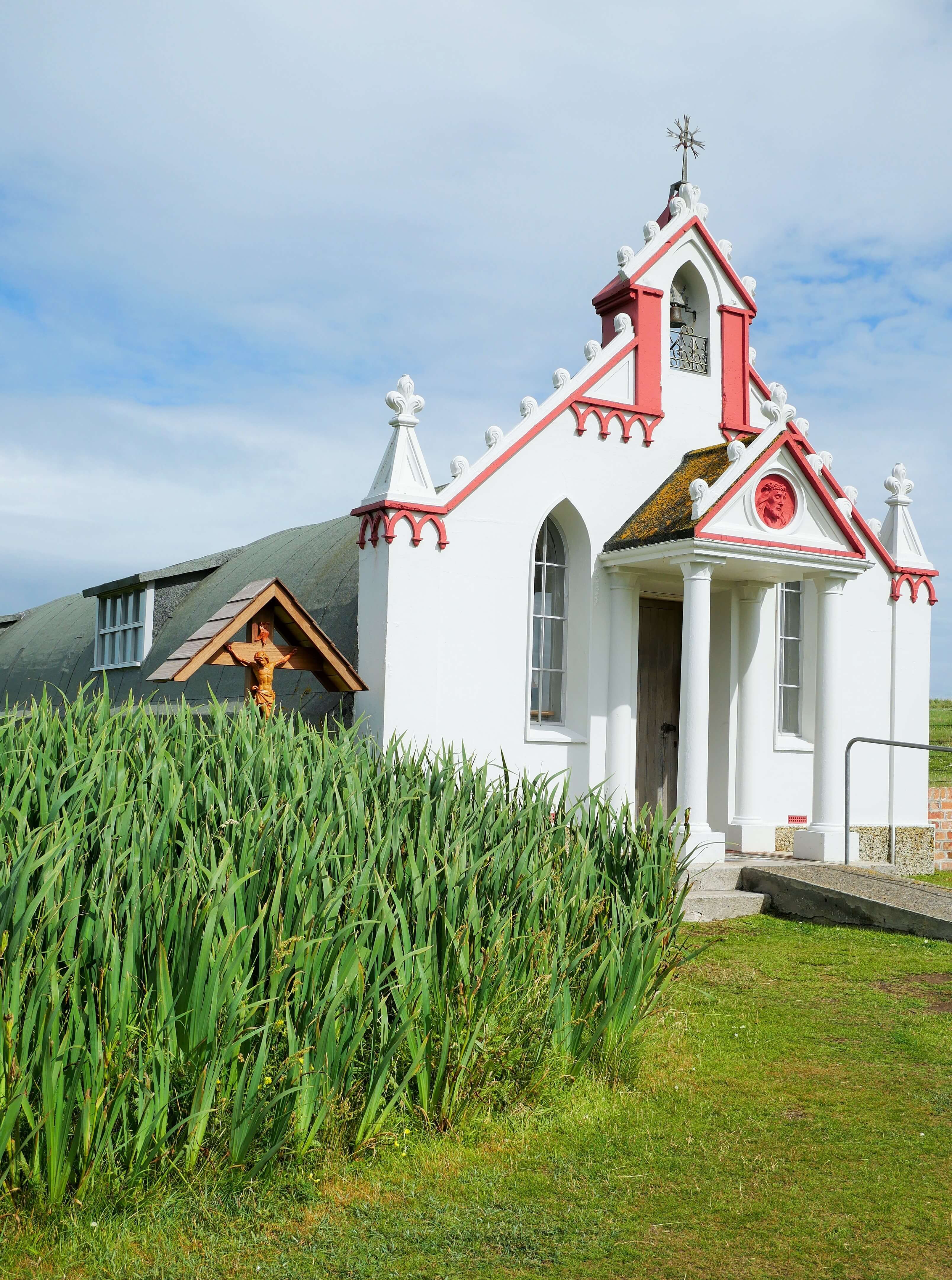 In March 2014 I visited the Chapel for the first time.
When there, I felt immediately moved. I couldn't believe that it was painted on plasterboard, such delicate painting and it was still there, despite the Orkney weather, with thousands of visitors free to go in anytime over the past years.
Imagine ...
I imagined Domenico mixing colours, creating and drawing on paper those beautiful decorations, making the "spolvero" (ancient technique - Pouncing is an art technique used for transferring an image from one surface to another. It has been a common technique for centuries used for frescoes) with some black powder… and after that filling it with paint the drawing among all those dots with true skill, magically!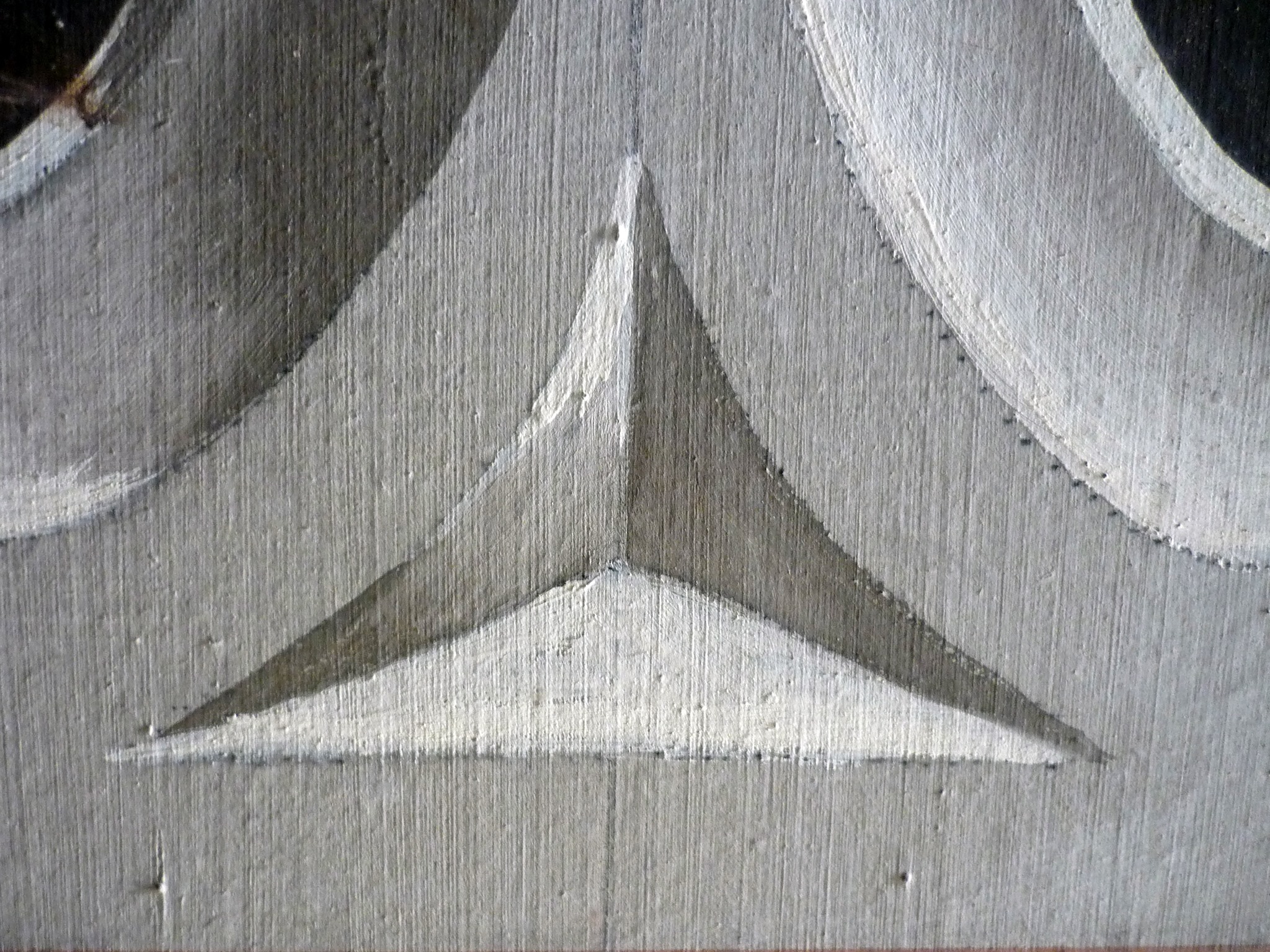 Photo courtesy of Antonella Papa
I could see all the other men helping him, Palumbi making the amazing work of wrought iron for the gate, magnificent!
Despite all the troubles of being prisoners, forced to be thousands of miles far from home, they have fought the depression, doing something that could help them spiritually, until the day they finally could go back home to their beloved families!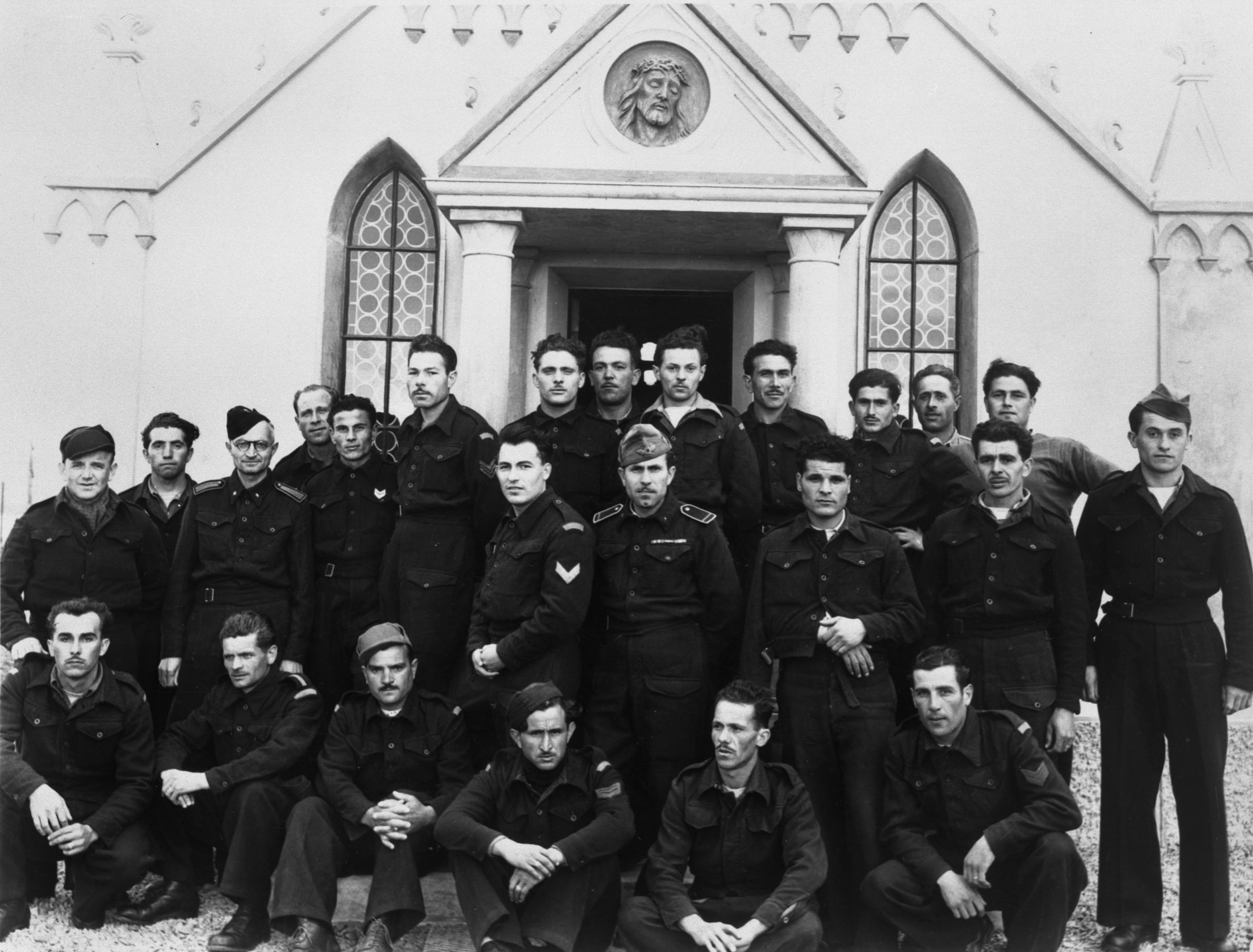 Photo courtesy of Orkney Library & Archive - James Sinclair Collection
They built this precious Chapel with love. You may be a believer or not, it doesn't matter.

Working on the Chapel must have been like a prayer, they must have been grateful for all their saved lives, for the war's end, a prayer for peace in all the world.
I want to think that it was also a way to say thank you for the kindness and welcome of all the Orcadian people they had met when they were free to spend time out of the camps.
This inspired me. Such a remarkable and moving story.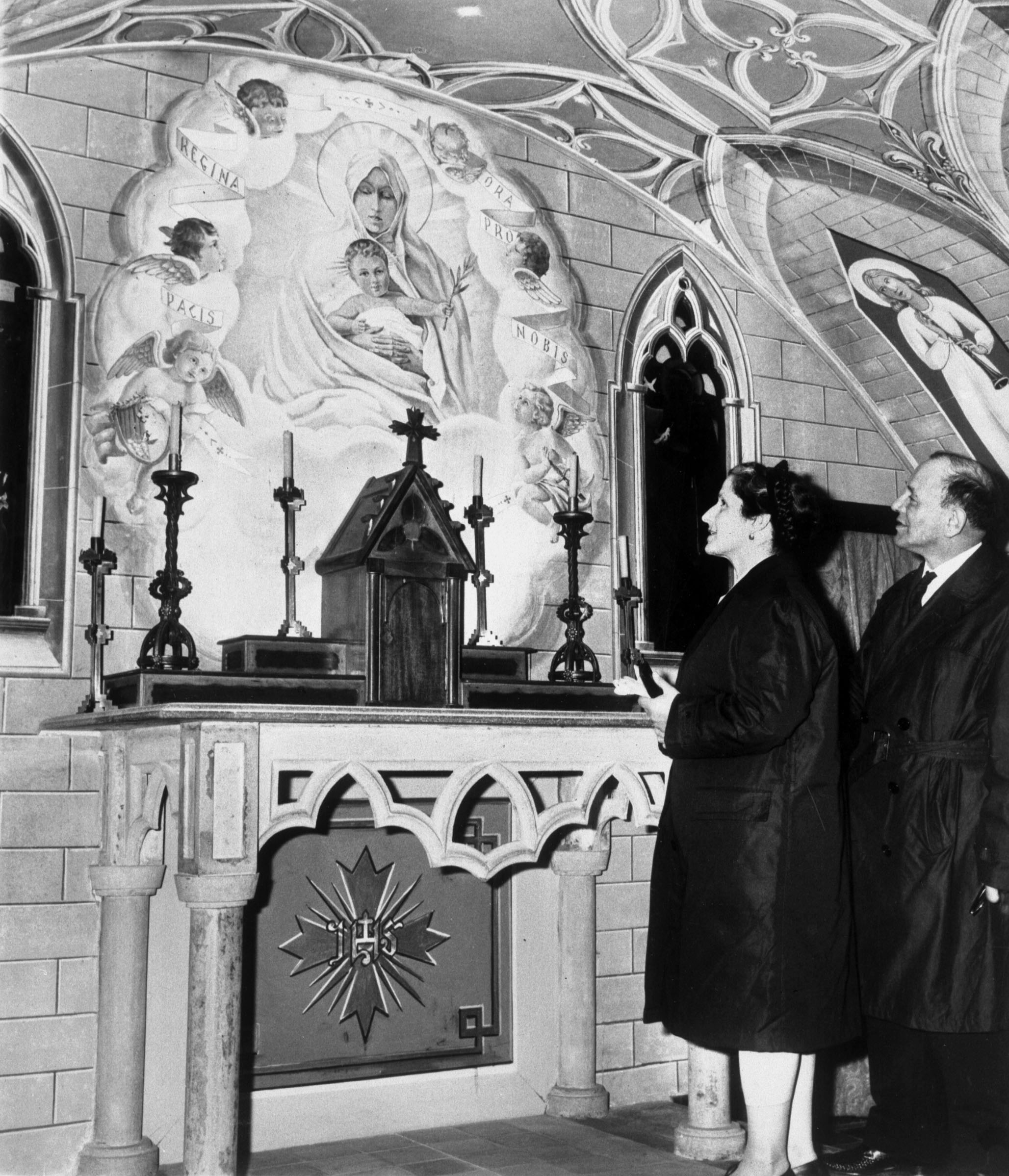 Photo courtesy of Orkney Library & Archive
When I read the book written by Philip Paris I could find in his words the same feelings I had when I saw the Chapel first time.
Then I saw all the damages, wear and tear, scratches, things to repair, especially the wall at the entrance.
I call it "deformazione professionale" when I notice damages in an artistic thing (and even not artistic).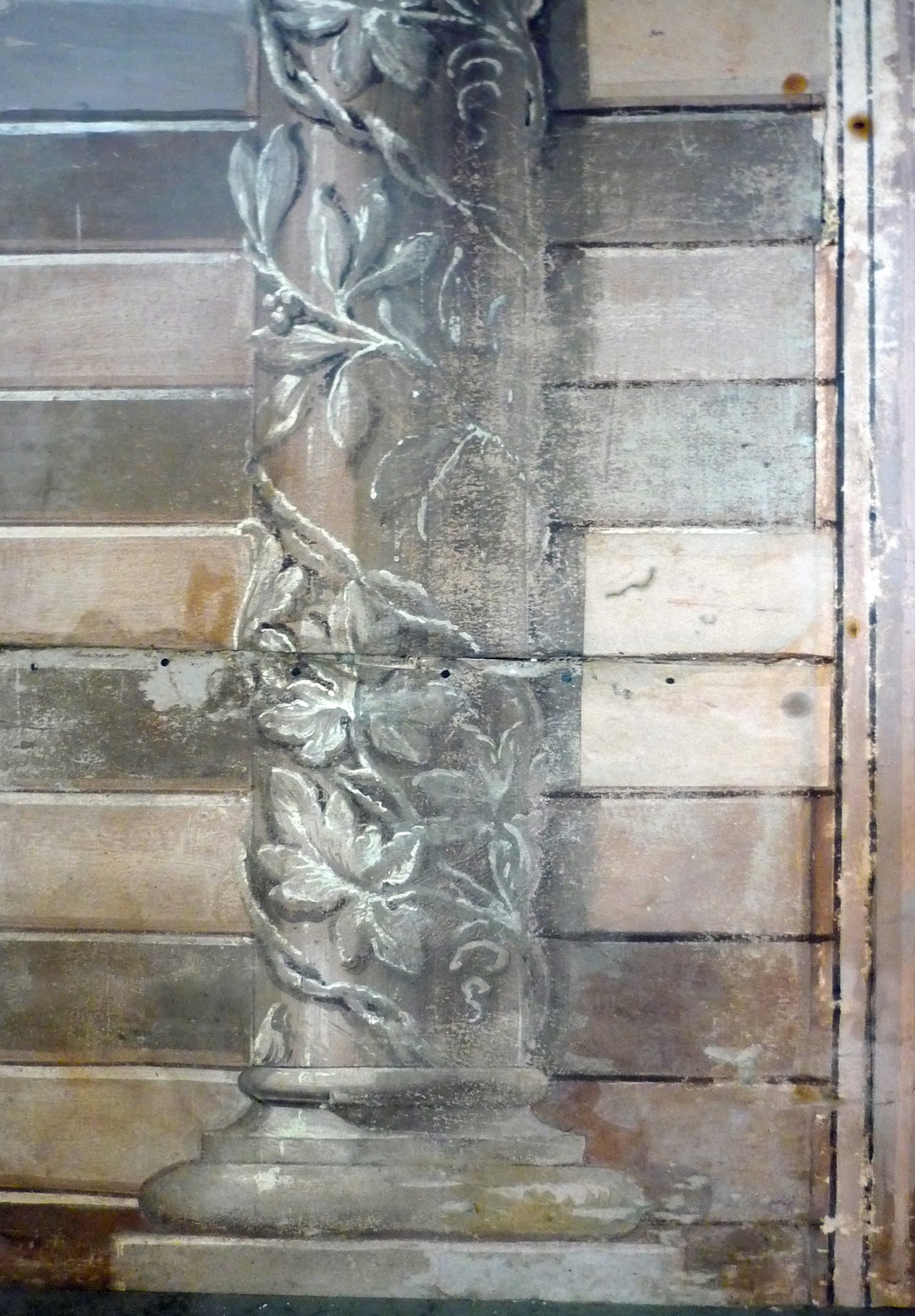 Photo courtesy of Antonella Papa
A loving gift
I love my job, I have a great passion for it. I love to help to preserve anything artistic.
And because I love Orkney and all its beauties and I love its people so special and welcoming, I wanted to offer my time working at the restoration of those paintings, so beautifully done.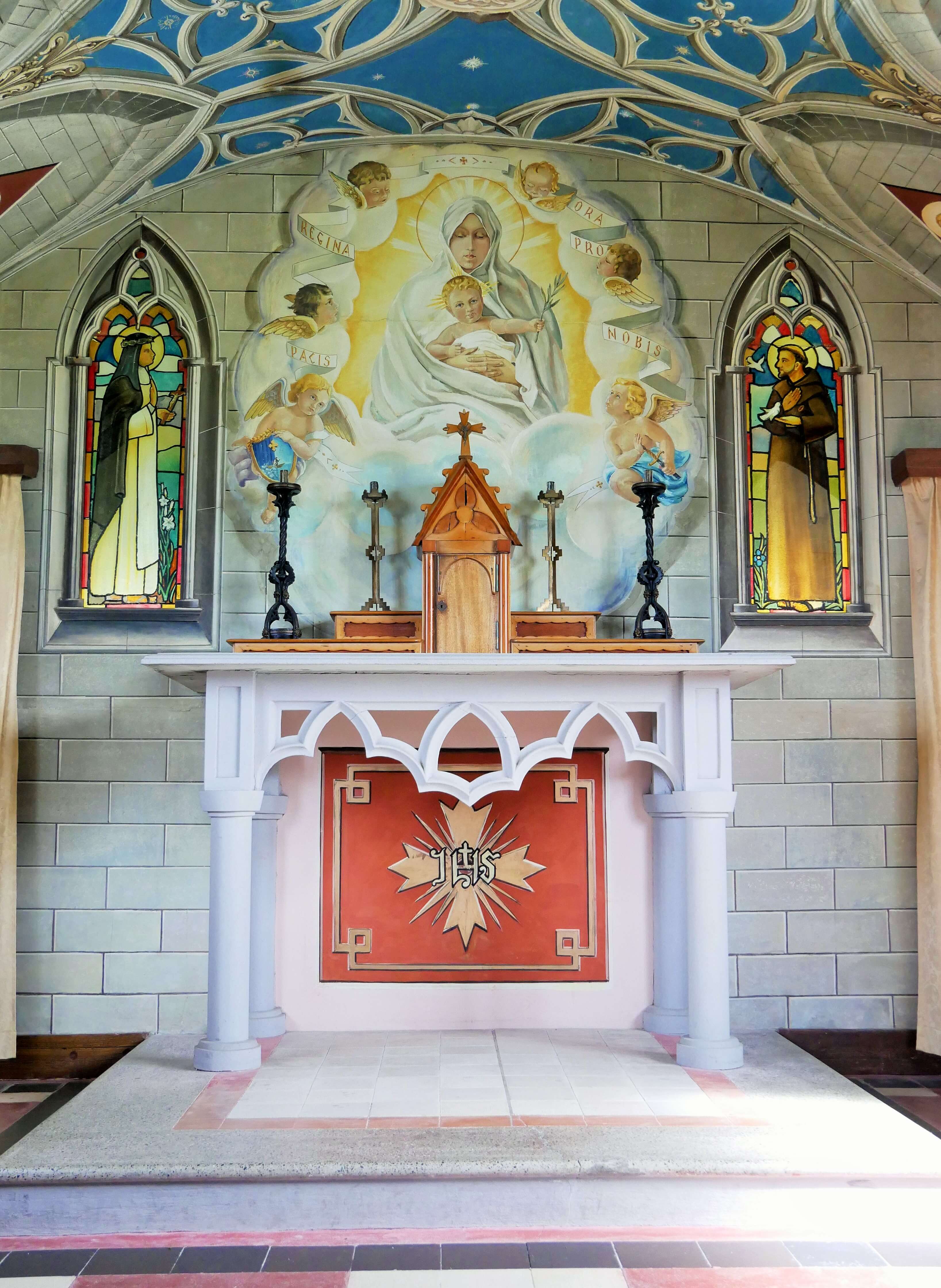 Italian Chapel restoration ~ the beginning
I found out the email address of John Muir, and I wrote him that I wanted to offer my time for the preservation and restoration of the Chapel.
Then I met him and Gary Gibson (Gary worked at previous restorations) on June 2014 and they showed me where my work was more needed.
The Preservation committee after a short time agreed to my project.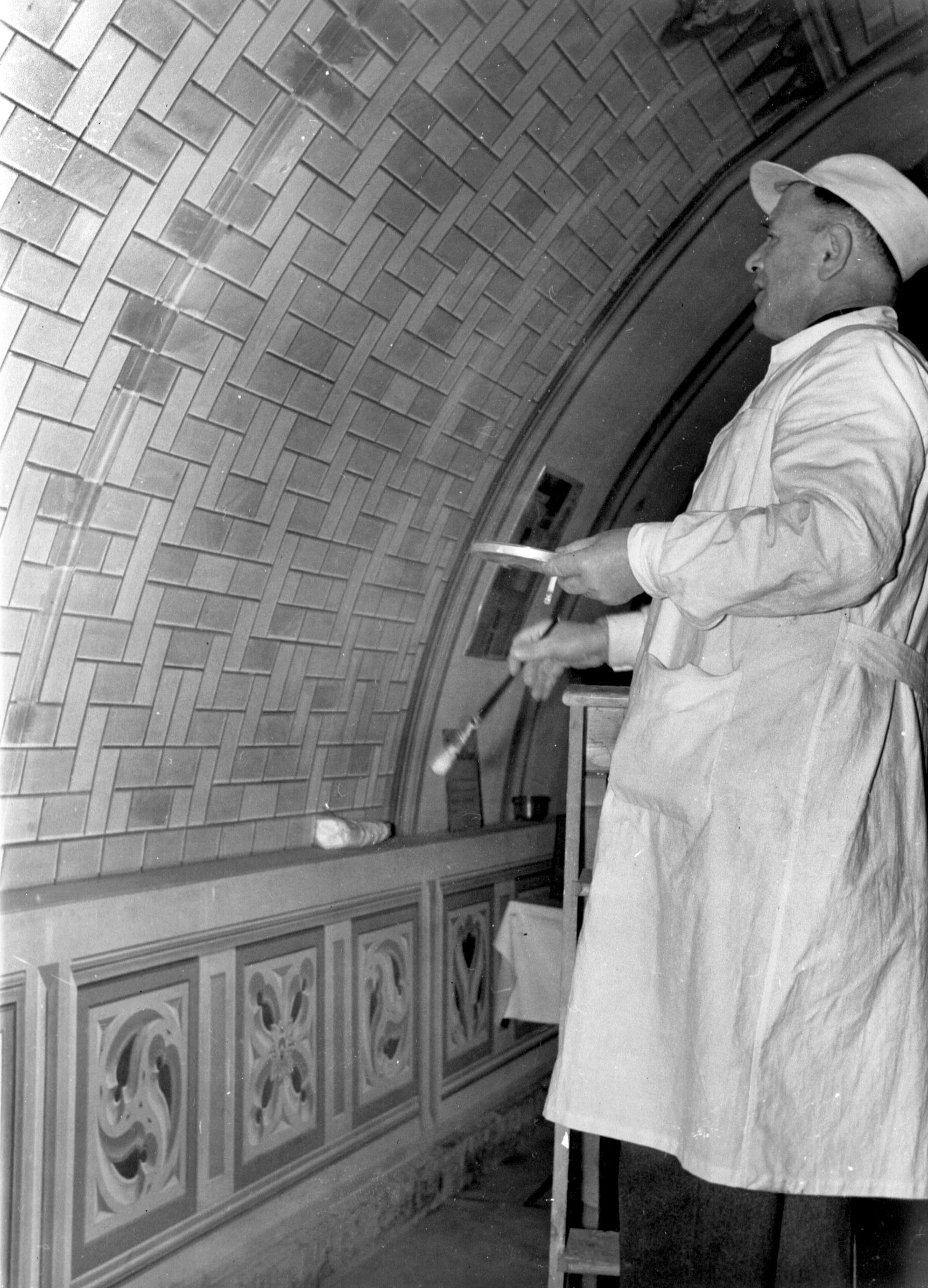 Photo courtesy of Orkney Library & Archive
Photo courtesy of Antonella Papa
I worked about a month at the restoration in April 2015.

When I was working there, I received so much love from the Orcadians and from people from all over Scotland. I didn't expect all that, I was amazed.
It was my most beautiful work ever!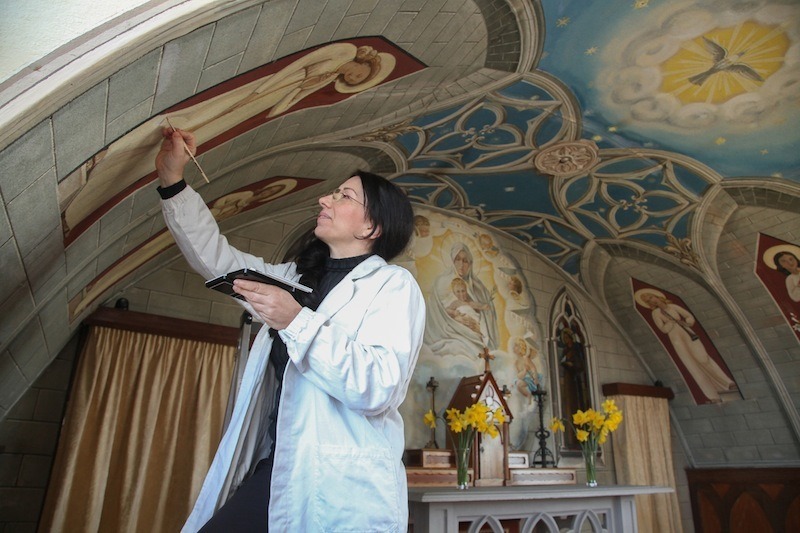 Photo courtesy of Antonellla Papa
I came back for other days of work in October 2017.
At first the restoration work was around the entrance and along the gallery. Then around the altar. And anywhere it needed more.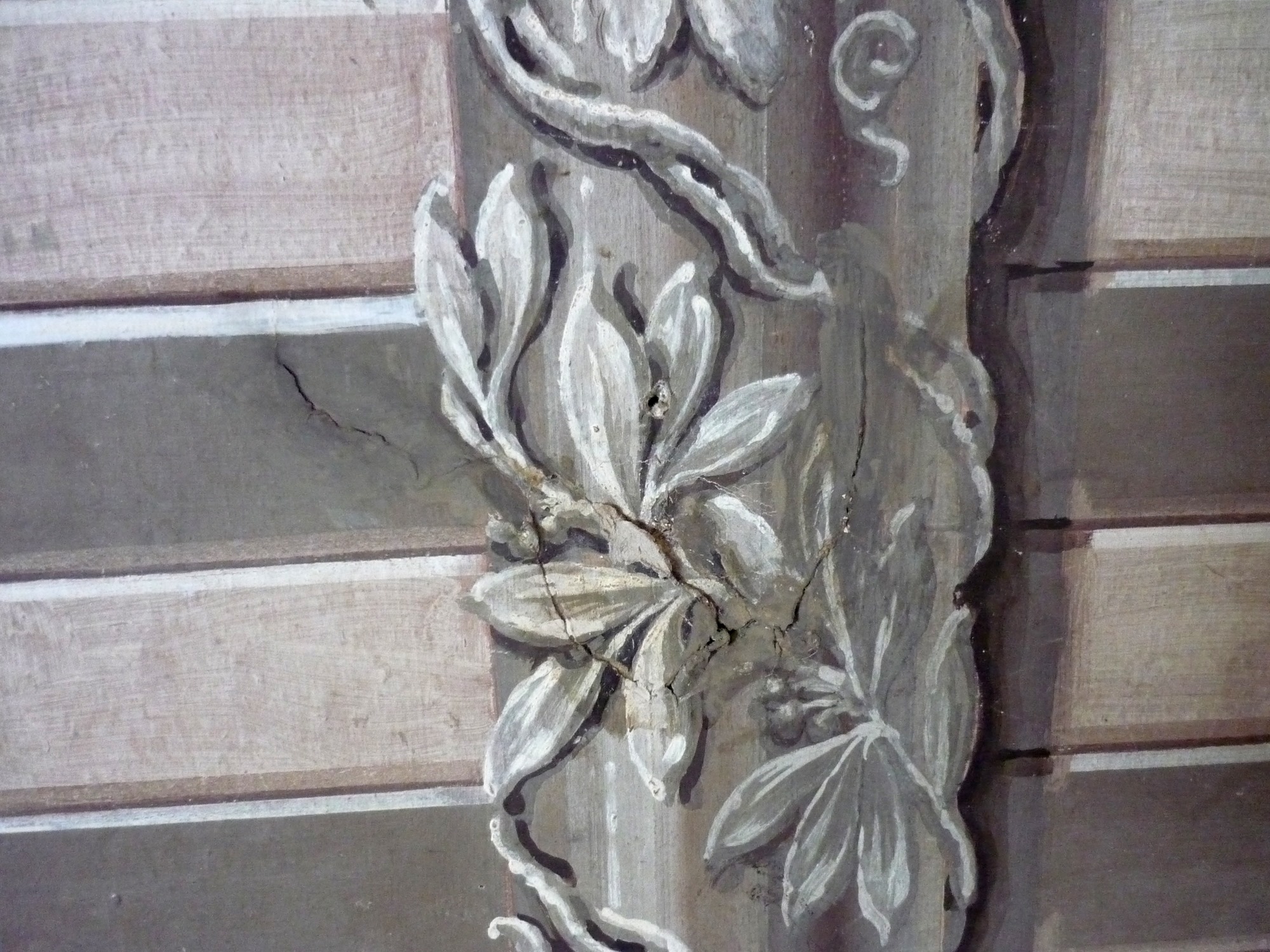 Photos courtesy of Antonella Papa
I used mainly watercolours and gouache paint. There were scratches and a lot of water stains.

What I have done is retouching only where it is needed, without making them look too fresh or new.
My work has not to be noticed.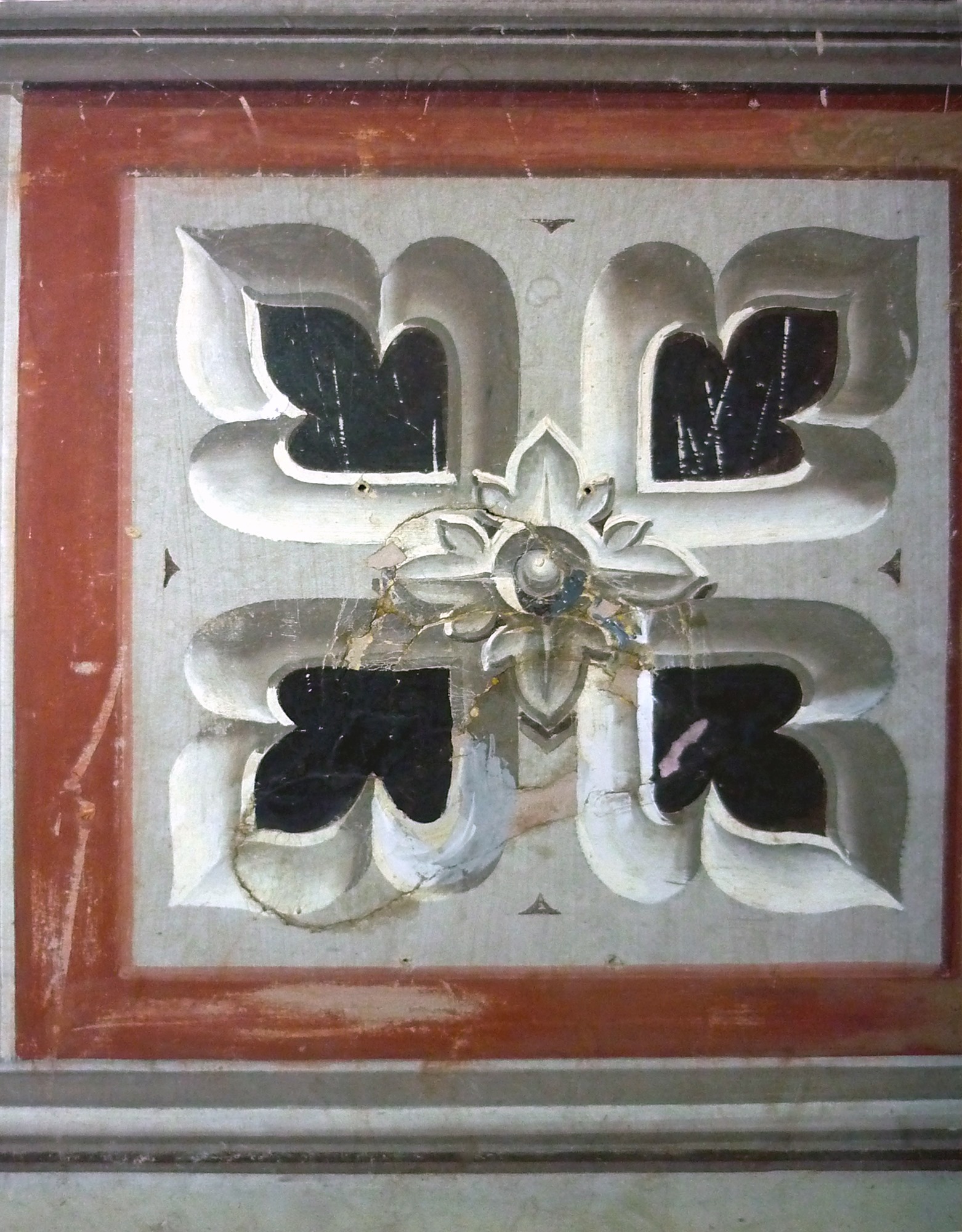 Photos courtesy of Antonella Papa
Surfaces are very delicate. It's just like paper.
Where there were holes, tears on plasterboard, I replaced with some stucco and paper. When necessary I had to replicate the painting technique of Domenico, to be sure that it looked like the original.
But it has always been an "invisible" work. Restoration must be very respectful!
Photo courtesy of Antonella Papa
Future preservation 
I involved the artist Morag Ewing, who is in the Preservation Committee of the Chapel, in the project.
She spent time working with me, learning some secrets, and she is going to carry on some of the restoration work in the future, when needed.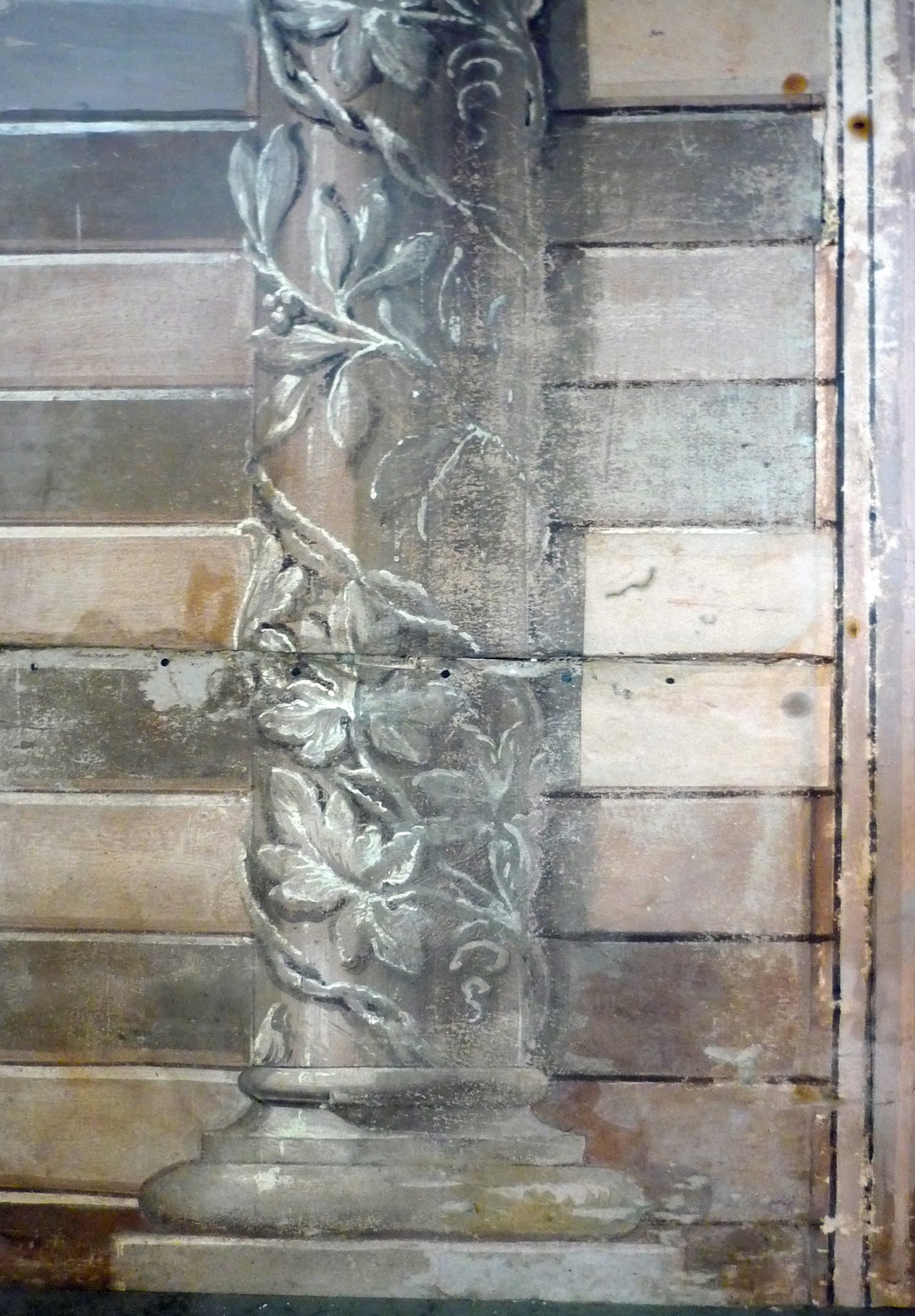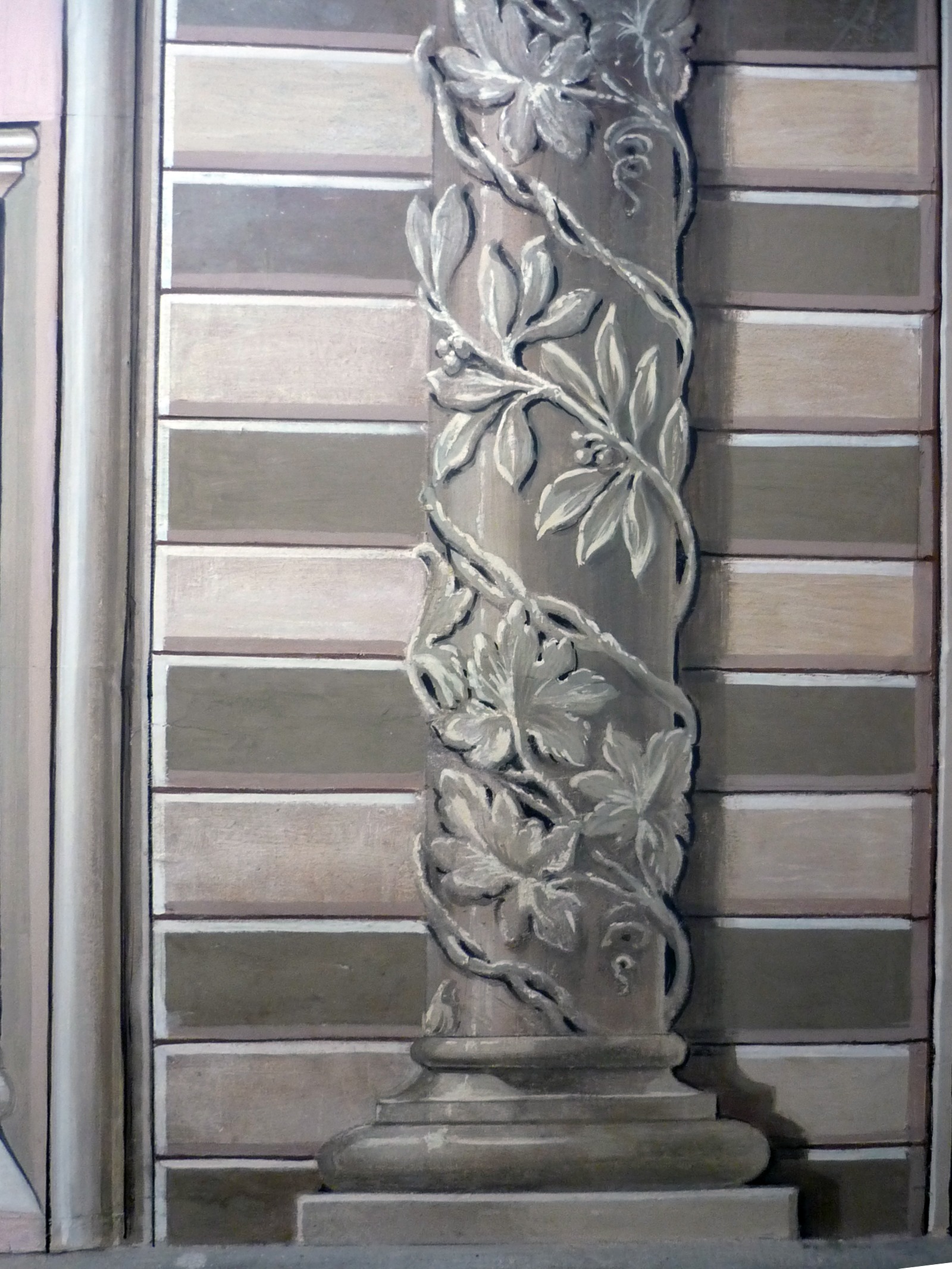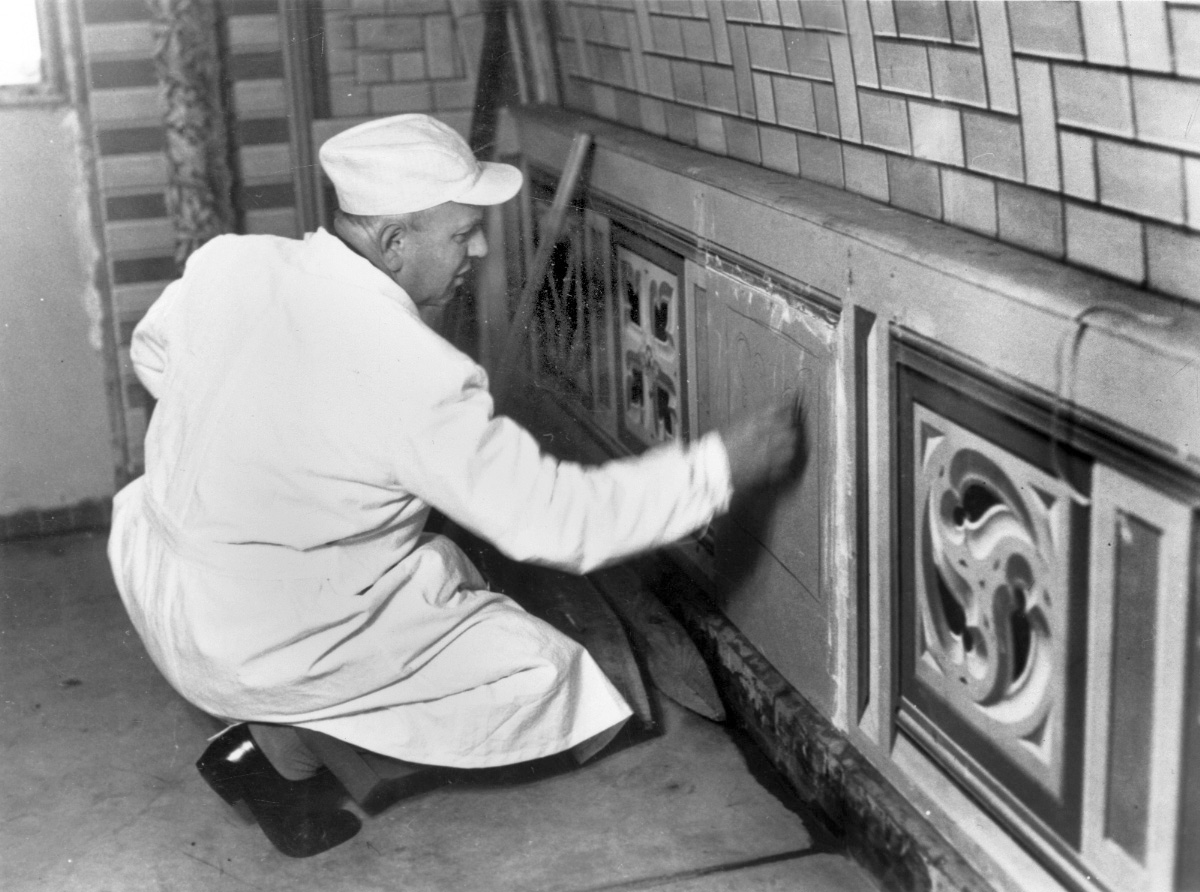 Photo courtesy of Orkney Library & Archive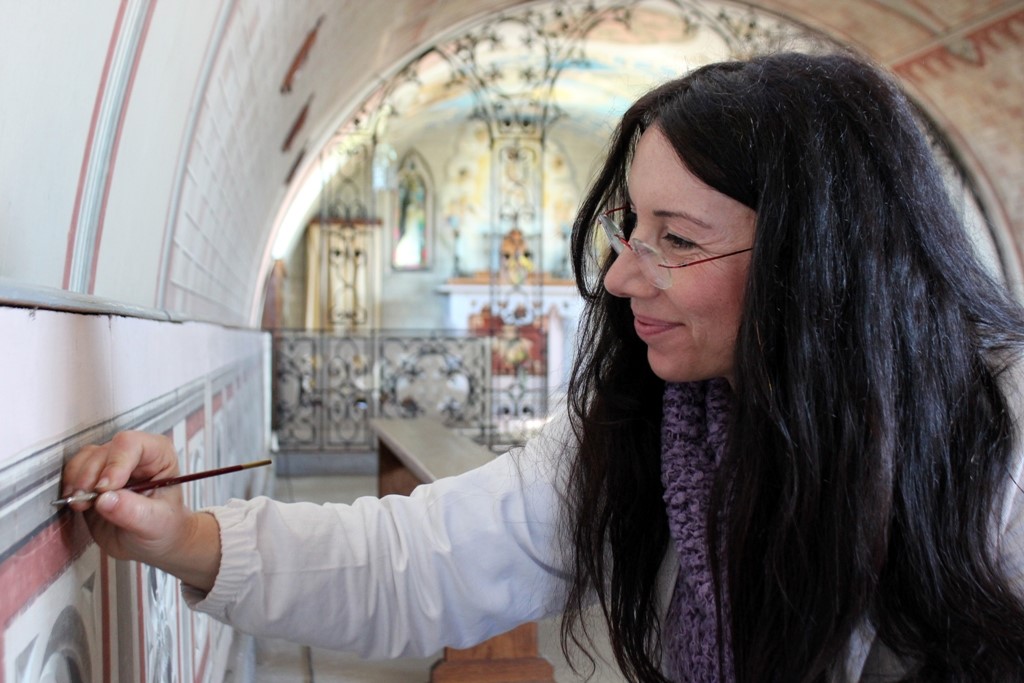 Photos courtesy of Antonella Papa
Another important and very special thing was to have met the Chiocchetti family in Moena,

Coriolano Gino Caprara, an amazing person! I spend time with him sometimes, he lives not far from Rome. He will be 100 years old next February!
Then I met Roberto Pendini, and I am in contact with the Palumbi family (unfortunately I spoke with Gianna Palumbi only on phone…I hope to meet the Palumbi granddaughter soon).
Photo courtesy of Orkney.com
All the people of the Preservation Committee have been fantastic with me! I feel so honoured to have been involved in this never ending moving story!!! It keeps making connection with people around the world!

About me
I am a Conservator – restorer. Art restorer.
Over 30 years of experience in the conservation of easel paintings from traditional to contemporary, medieval to modern wall paintings, frescoes, historic decorative interiors, some sculpture, art objects.
In Rome and all around Italy. Villa Farnesina, Casino dei Principi di Villa Torlonia.
For over 12 years I have worked for the Vatican state, Vatican Museums (in the Sagrestia of St. Peter Basilica, Sistine Chapel, Raphael's rooms, Pauline Chapel). I am still employed with the Vatican, until next year, restoring frescoes of the Pontifical Sanctuary of the Holy Stairs (Pontificio Santuario della Scala Santa).

I do my job with passion, all the things I do, I do with love. Everything is special.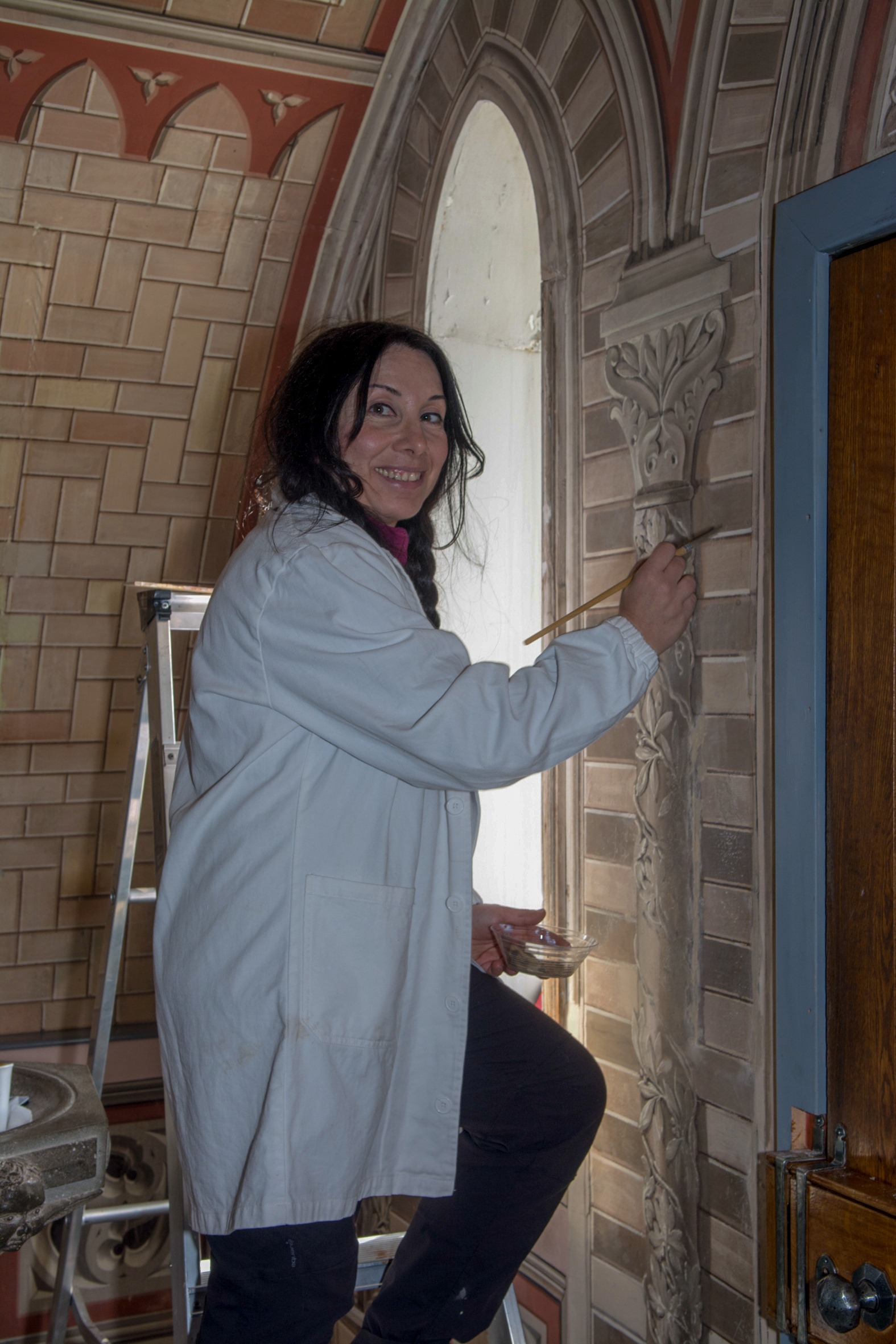 Photo courtesy of Antonella Papa
Questions?
This is from John Muir, an interview used for a school project by Morag Ewing's daughter, just in case you want to ask something to John.

"Antonella Papa contacted me to say she would like to do some preservation and restoration in the chapel. I didn't know anything about her at all.
So I arranged to meet her in the chapel and I said to her "what have you done in the past?" because I didn't know if she was going to come there with a six inch brush and start emulsioning the walls or something.
So she told me she had spent a considerable amount of time working on the Sistine Chapel and I thought that would be a good enough recommendation.
Since then she has involved Morag Ewing in taking part in restoration work and it's all now coming around to the present day."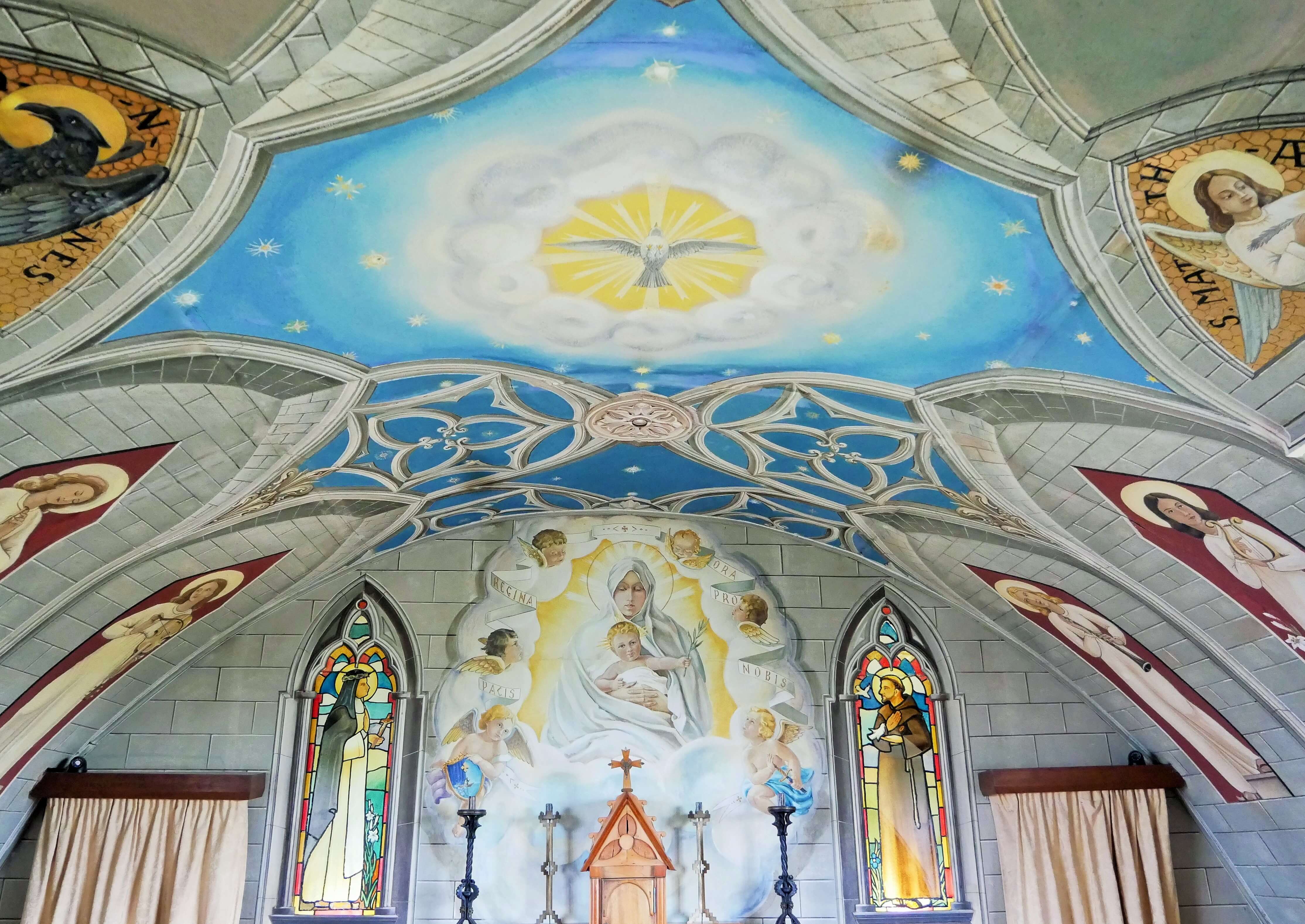 Thank you so much, Antonella, for recording your Orkney story here for all of us to learn from and enjoy.
And thank you for your generous conservation work, for the love and care that you've invested in the restoration and preservation of Orkney's Italian Chapel.
We're all very grateful.

Click the photo below to read more about the Italian Chapel - its history, the men who built the chapel and its conservation and restoration.
Italian Chapel

Mermaid image (Rhonda's pages) and storyteller image (Tom's pages), and all other illustrations except where noted are here by the courtesy of our dear friend - Stromness author, artist and historian, Bryce Wilson MBE, who owns all copyrights. Thanks, Bryce!